A Newcomer's Guide to California's Orange County Area
Orange County, CA has a breathtaking landscape, but that's not all that it's known for. Its diversity and local culture along with the ever-popular Disneyland are also extremely popular. Now that you have decided to call Orange County area home, it's time to start exploring all of its gems. This guide will offer you tips on getting moved in, as well as highlight some of the best places to visit and why you will be proud to call Orange County home.
Getting Settled In
Although you're probably itching to explore your new home, you've got to get moved in first, and just the thought will make anyone cringe. No one said moving would make your list of top 10 moments, but it doesn't have to be one of the top 10 most stressful either. Use the following tips for making moving as painless as possible.
Don't wait until the last minute to pack. Here are some easy packing tips.
Take extra precaution with fragile items.
Use self-storage while you figure out what goes where.
Pack an "open first" box.
Unpack with a plan.
Read more: What do you need to buy a home in California?
Where to go in Orange County?
Start Exploring: Top 4 Must-See Natural Wonders
Now that you are settled in and can finally breathe a sigh, or two, or relief, it's time to start exploring what Orange County area has to offer. Here are a few of the natural wonders you should check out along your journey of exploration:
Aliso and Wood Canyons Wilderness Park
This wilderness park is also considered a wildlife sanctuary with many rare plants and trees finding sanctuary in its 4,500 acres. Trails zip up and down this beautiful natural landscape, allowing you to see the majesty of Orange County's wilderness.
The land originally belonged to Juaneno and Acajchemem tribespeople but is now maintained by Orange County Parks. Gorgeous, mature trees and year-round streams make this a worthwhile visit.
Crystal Cove State Park
Crystal Cove has the best of both worlds with wonderful beach amenities and tidal pools alongside forested canyons. Beachgoers can enjoy several coves, gorgeous tidal pools, native plants, and ocean shores. You can spend the day fishing, kayaking, surfing, and swimming in the ocean or pitch a tent in the rugged canyons for an unplugged adventure.
This park represents one of the largest remaining stretches of natural beach in Orange County. If you want to combine the relaxation of the beach with the majesty of the natural Californian landscape, Crystal Cove is the place to go.
Santiago Peak
Typically known by its local name of Saddleback Mountain, Santiago Peak is the tallest peak in Orange County at 5,689 feet. The hike to the very top of Saddleback Mountain is not for the faint of heart, taking an estimated 6 hours to summit. This 15-mile hike allows dogs and provides a fantastic view of the surrounding areas.
Of course, it is not necessary to climb to the top. Walking just a few miles along the trail will offer you an up close and personal view of California's picturesque views. Rushing creeks, cascading waterfalls, leafy trees, and a rainbow of stones will follow you up the trail. As you get higher, you may be met with fog and even snow if your trek is set in winter. A fall or winter excursion can offer a nice, seasonal break from the mild California weather.
Red Rock Canyon
If you're in the market for a shorter yet equally majestic hike, Red Rock Canyon may be the one for you. Called the "little Grand Canyon of Orange County," Red Rock Canyon is 4.5 miles of beautiful pink, orange, and red rock. It's an easy, low-key hike, suitable for children or people who struggle with rugged trails. The many surrounding trails in the area can turn a jaunt to see Red Rock Canyon into a full-blown day trip or a short, several-hour stroll through the canyons.
Read more: HELOC rates in California
Other Things to Do
After a day of exploring, it's nice to kick back and relax. Check out these places for some low-key adventure and delicious food to satisfy any explorer's appetite.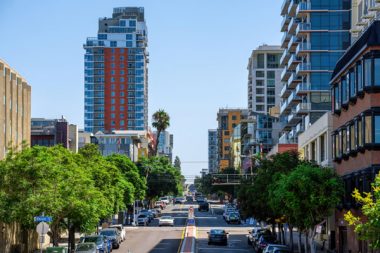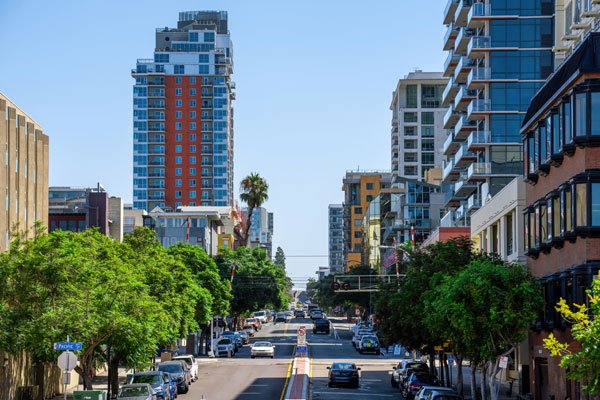 Birdwatch at the Tucker Wildlife Sanctuary.
Eat, drink, and take in the sights aboard a dining cruise.
Take your pick of delicious dining options at the Orange Circle.
Find your California wardrobe at Fashion Island.
Spend the day at the Irvine Regional Park.
California is not just about its cities and amusement parks. California has its own, unique natural beauty just waiting to be explored. Orange County area is a perfect blend of city life, cultural diversity, and wilderness, offering its residents the best of both worlds. If you are moving to California but want access to nature, hikes, and wildlife, keep Orange County in the back of your mind. You might be surprised by how beautiful it can be.
READ MORE: 6 Jaw-Dropping Pinterest Decorating Ideas
A Newcomer's Guide to California's Orange County Area
was last modified:
May 30th, 2022
by
Recommended