Own a Historical Home? Here's What You Need to Know
If you see a plaque outside of a home with a specific year on it, this may indicate that it's a historical property. But what exactly does that mean? Familiarize yourself with the finer points before you purchase or renovate a historical home.
What exactly is a historical home?
As the Georgia Department of Natural Resources explains, a historical home must have three things – age, integrity, and significance. A house typically needs to be at least 50 years old to qualify as "historic," but one that has been studied extensively by historians and architects may also fall into this category.
Integrity-wise, a historical home must be mostly unchanged and represent its era. Its defining features need to be obvious and intact.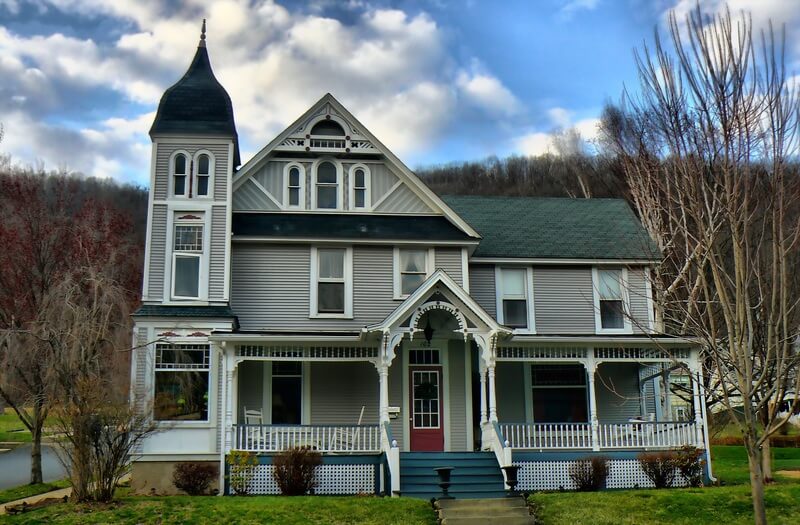 Pxhere
In terms of significance, there are three ways that a house may be considered historical. First, it may be associated with a specific event or individual who shaped history. Second, it could embody distinctive architectural characteristics. Finally, it can be considered historical if it gives others a glimpse into understanding the past.
Read more: Seven Ways To Add Modern Flare To Your Historic Home
How do I know if my house is officially 'historical?'
The easiest way to determine if a house fits into this category is to consult the National Register of Historic Places. The National Historic Preservation Act of 1966 was created to evaluate the country's historic and archaeological resources.
You can consult the National Register of Historic Places' database of historical properties to see if you're listed. In the event that you happen to own a historical home, you can contact your state's preservation office to request an official plaque to recognize the date of your structure.
Owning and renovating a historical property
In the event that you are considering the purchase of a historical property, you need to be aware of some of the risks that come with age. For example, you'll want to have a licensed home inspector come in and assess the structure for safety. In the event that major renovations need to be conducted, you will need to take your budget into account.
If you already own a historical home and you want to remodel it, working with a consultant who can help you preserve the structure can be very helpful. Finding a professional who understands the history of your neighborhood and the original design of your home is essential to maintaining its legacy.
Read more: How Property Preservation Affects Real Estate Value?
Own a Historical Home? Here's What You Need to Know
was last modified:
April 22nd, 2022
by
Recommended