Planting around AC unit matters. The type of plants you grow and where you grow them can affect your air conditioner's efficiency. You need to ensure that your yard landscaping doesn't take years away from your heating and cooling appliance. So, here are some do's and don'ts regarding planting around AC unit.
Let your air conditioner breathe
Your air conditioner's compressor needs sufficient free space for the airflow to operate smoothly. Therefore, always leave enough space and keep at least 3 to 5 feet of space between the AC unit and any outdoor plants.
The distance will ensure that the unit can easily vent the heat. The spacing around the unit is also necessary so that a technician can easily access and service your air conditioner whenever required. Also, keep in mind that outdoor plants that are too close to your window AC or central air conditioning may become damaged due to the continuous hot air that's propelled from your unit.
Plan how the plants shade your HVAC system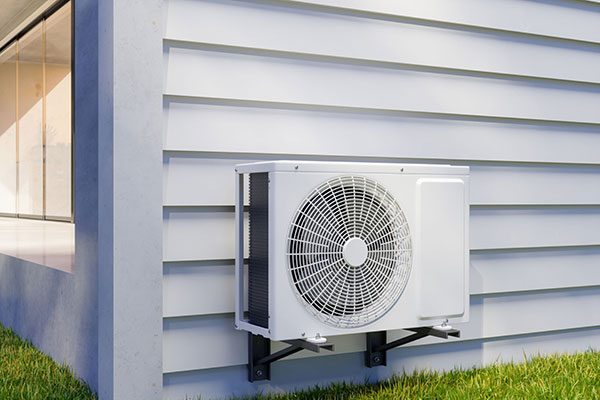 Keeping your air conditioner out of the hot sun will help you run it more efficiently. It allows faster dissipation of heat from your AC condenser. It's one of the most cost-effective ways of reducing solar heat gain in your house. This practice will also reduce your air-conditioning costs significantly. However, you need to plan the type of trees around the AC unit. And, their distance. There should be a clearance area of 5 feet between the top of the air conditioner and the trees in your yard.
You need to select trees that retain their leaves during the winter. This will keep the AC free of falling leaves which can otherwise impede the fan. You can opt for evergreens, oak, or beech trees.
Screen your AC unit but don't clobber it
If you want to conceal your AC from plain sight, you can have a garden hedge or a lattice with greenery and colorful vines. However, remember to keep the hedge well-trimmed. If you're looking for a temporary option, go for large potted plants. These can be moved around easily.
And, make sure the structure or planting around the AC unit is at a good distance. Avoid planting shrubs closer than 3 feet from the condenser unit. These will not only restrict air movement, but will also shed leaves, twigs, and other plant debris. 
Keep your lawn clear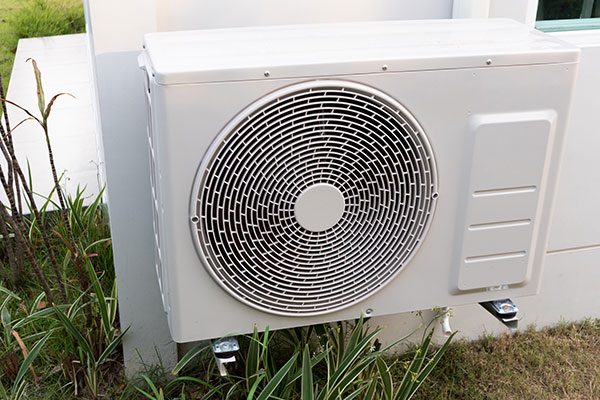 The last thing you want is a dirty condenser coil that can force your compressor to work harder and increase your home's energy consumption. That's why, when you're mowing your lawn, keep the stray grass blades, mud, or crushed pebbles from getting into the air-conditioning unit. 
It's a good idea to surround the unit area with a stone border. That way, you can keep both the foliage and rainwater at bay.
Also, keep the grasses and perennials that grow more than 6 inches high at least 2 to 3 feet away from the base of the unit.
Read more: Lawn maintenance tips
Do not keep potted plants on top of your unit
Avoid placing plants in containers near or on top of the condenser unit. The vibration may topple the pots – sending debris into the fan compartment. Make sure to keep these away at a safe distance.
Last thoughts
It's essential to maximize the space around your AC unit when you're planning yard landscaping. Give your HVAC system some free area to vent the heat that builds up as the gas compresses. Once you spatially plan the planting around AC unit, both your plants and appliance will be happier!
Useful tips and rules for planting around AC unit
was last modified:
October 15th, 2022
by
Recommended