Beautiful plants for fence lines can make your yard look straight out of a magazine cover. And, they can give you privacy. We have some fantastic low-maintenance plants for the fence line that will add to your curb appeal and camouflage an otherwise boring fence.
This type of landscaping along the fence line utilizes vertical space and adds a whole new dimension to your outdoor living space.
These low-maintenance plants for fence line will not need too much care and attention as long as you feed them well-rotted manure at least once a year, and keep the plants well-watered.
There's no denying the aesthetic appeal of fence landscaping. It will not only add to your home's overall appearance but also its value.
The low maintenance plants for fence line are perfect for your yard – whether you're looking to add privacy, soften up the rough edges of fencing, or simply add color and style to your outdoor space.
Arborvitae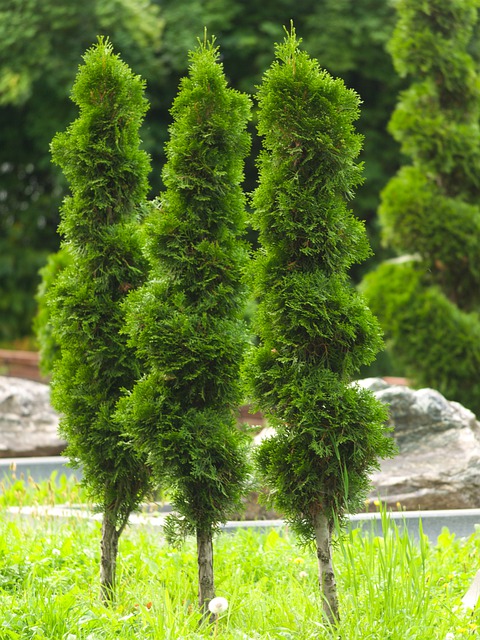 Arborvitae is one of the most popular plants used for a privacy fence. When the trees are correctly spaced apart, their dense evergreen foliage forms a hedge.
These low-maintenance plants for fence line tolerate most soil conditions and temperatures. They come in a variety of species – from dwarfs to giants.
Bamboo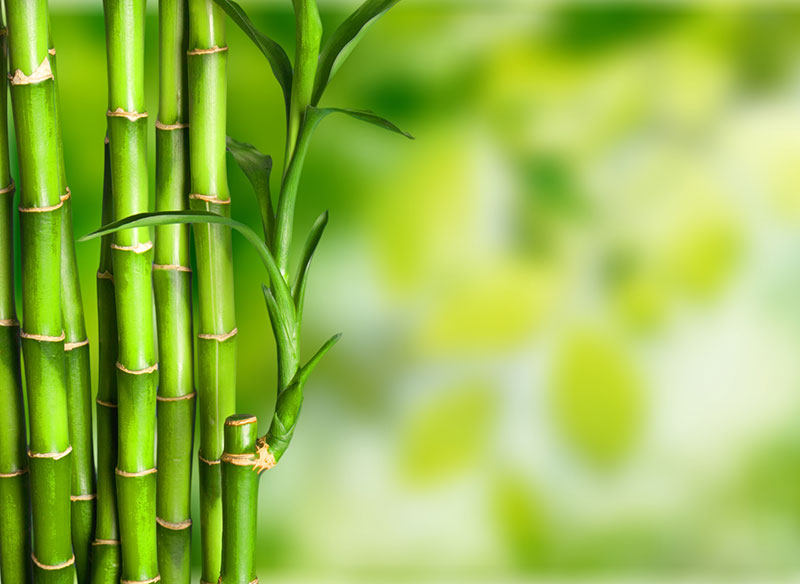 Bamboo is one of the world's fastest-growing plants, so it may quickly grow into a lush and exotic privacy screen. To keep it under control, choose a bamboo type that spreads slowly and forms clumps, or plant it in raised containers. It adds an elegant and beautiful look to any type of landscape design. 
Read more: Why is my grass growing in clumps
Skip laurel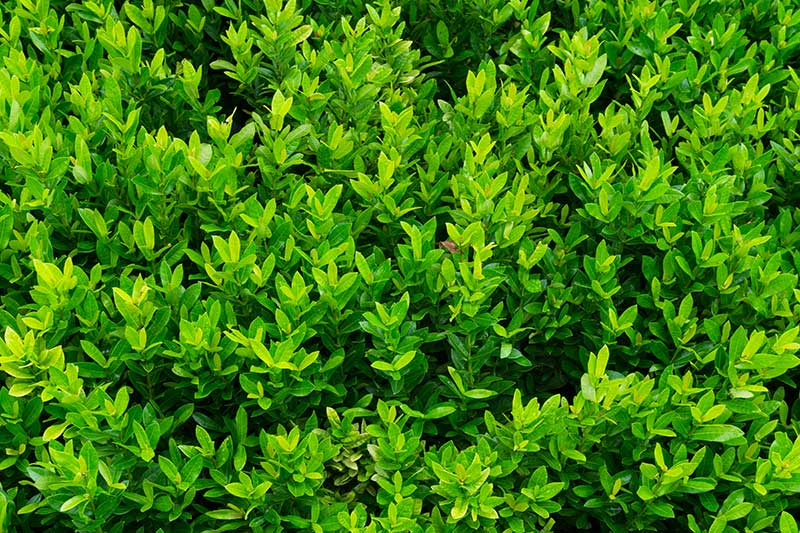 This dense evergreen foliage can make a beautiful 10-foot-tall privacy screen. It does require annual shaping and pruning but that's about it. Plant it in well-drained soil, in a sunny location, and your laurel hedge will your yard beautiful with its white blooms in the spring season.
Privet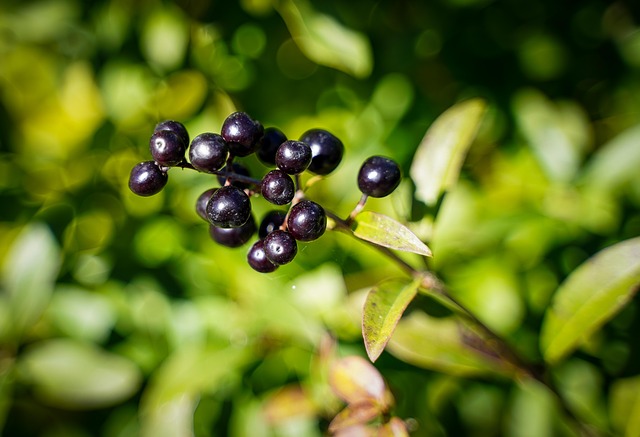 Privet is fast-growing – offering you the privacy you need. It's perfect for fence lining. When given proper care, the hedge can grow 2 to 3 feet each year. You'll need to prune and water it regularly. Every spring, the plant produces a thick cover of sweet-smelling flowers.
Holly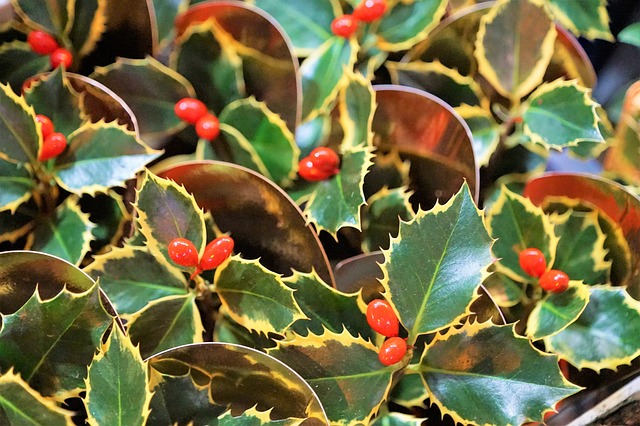 Holly comes in lovely colors, shapes, and sizes – as tall trees, dense shrubs, or climbers. The plant has signature sharp, spiny leaves and red berries during fall and winter. Its white flowers during spring further enhance the beauty of any yard. This living fence can adapt to a range of growing conditions, including tropic and temperate zones. If you're looking to prevent wandering wild animals in your yard, holly is a good choice.
Boxwood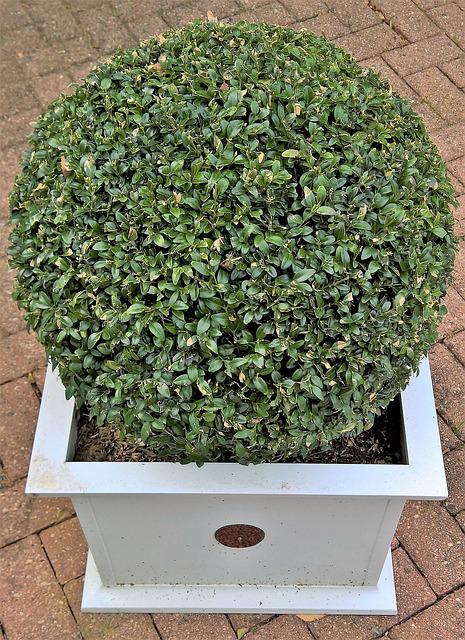 This decorative pruned hedge is beautiful, to say the least. If it's allowed to grow freely, some boxwood varieties can grow as tall as 20 feet.
Apart from the deep-green plant variety, you can also find beautiful white variegated and gold ones. You can either grow it in containers or as a fence that protects your yard from prying eyes.
Hicks yew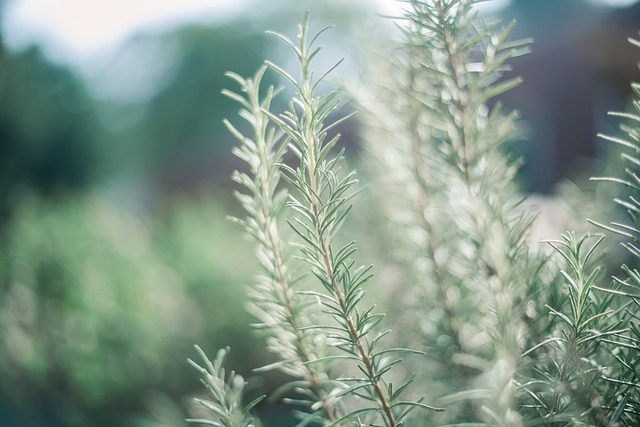 Hicks yew is among the most popular low maintenance plants for fence line. With soft needles and winter berries, it provides a beautiful evergreen shrub backdrop to a yard.
Red twig dogwood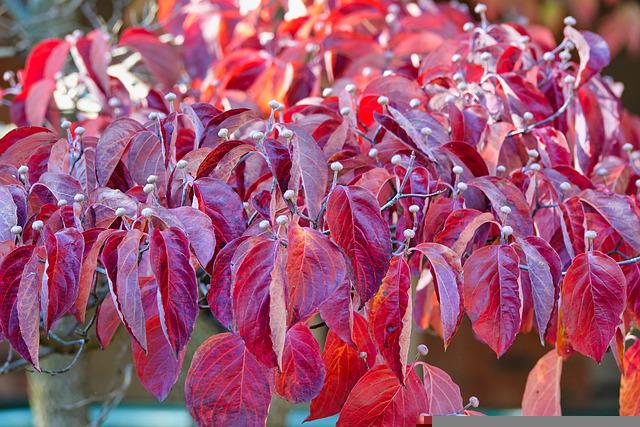 This deciduous plant, with its cheerful thicket of bright red branches during the winter season, looks impressive. The fast-growing shrub can tolerate extreme temperatures and all soil conditions – even soggy soils. It can grow about 8 feet tall and 10 feet wide.
Chocolate vine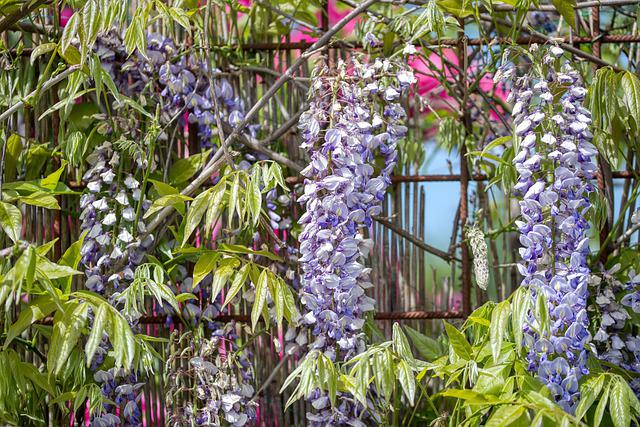 This hardy low-maintenance plant grows well on a trellis or a fence. The thick screen of dark green foliage and the fragrant purple blooms during the early summer season add a lovely charm to your property. The plant requires regular pruning as it can spread pretty quickly.
Hydrangea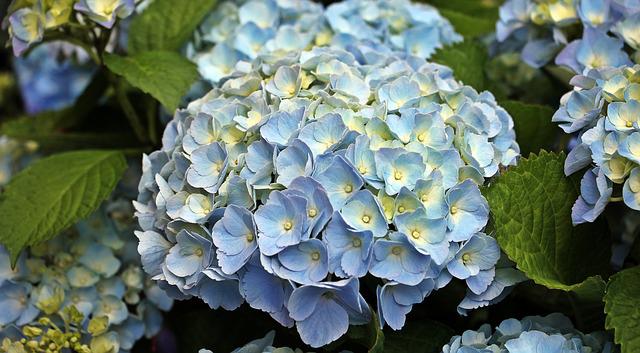 Hydrangea is a great choice for a hedge plant – growing up to 8 feet wide and 8 feet tall. With beautiful cone-shaped blooms, it can quickly become the focal point of your garden and yard. However, do keep in mind that the plant loses its leaves during off-season and may not provide you with year-round privacy.
Euonymus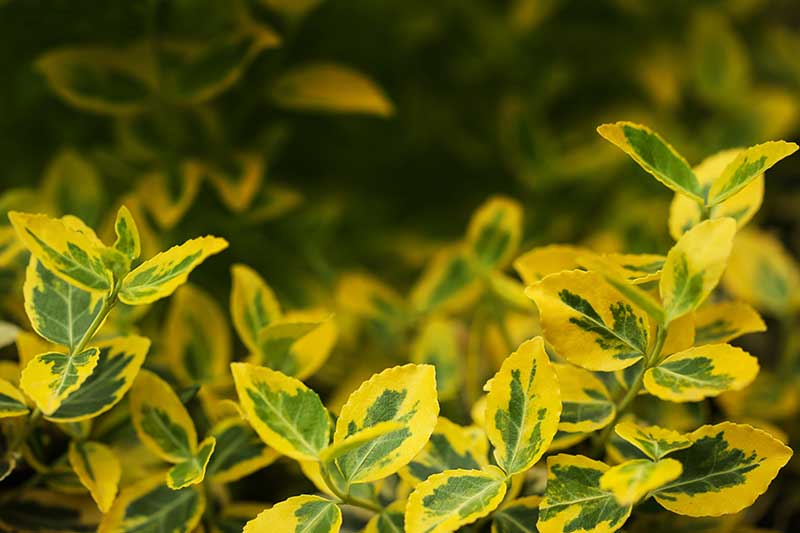 This is yet another privacy shrub that's low-maintenance and strong. The tall shrub can tolerate any type of weather and soil. The lush hedge comes in many sizes and colors such as green, gold, or variegated varieties. And, it can be pruned into your favorite topiary.
Cypress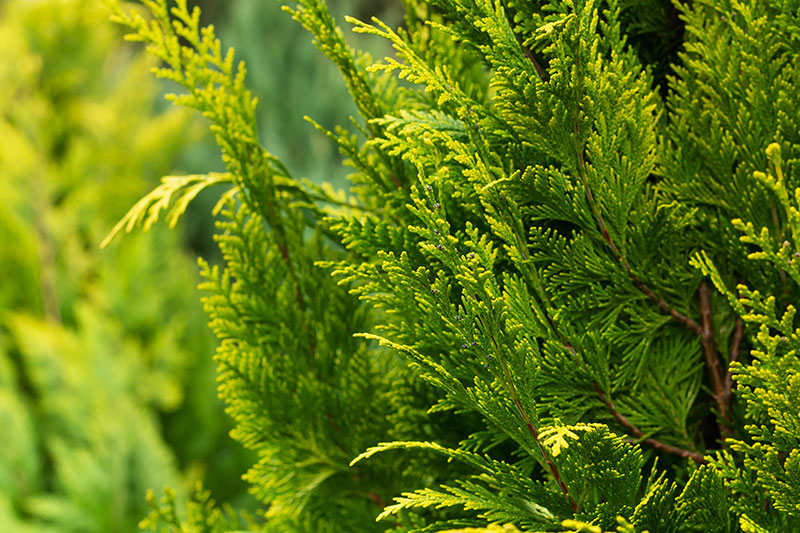 These can be the ideal privacy trees for your outdoor space. Tall and slender, the trees grow quickly –at the growth rate of 3 to 5 feet per year. Its feathery, soft, and evergreen foliage will provide the best landscaping you'll need. But remember to prune it regularly.
Lilac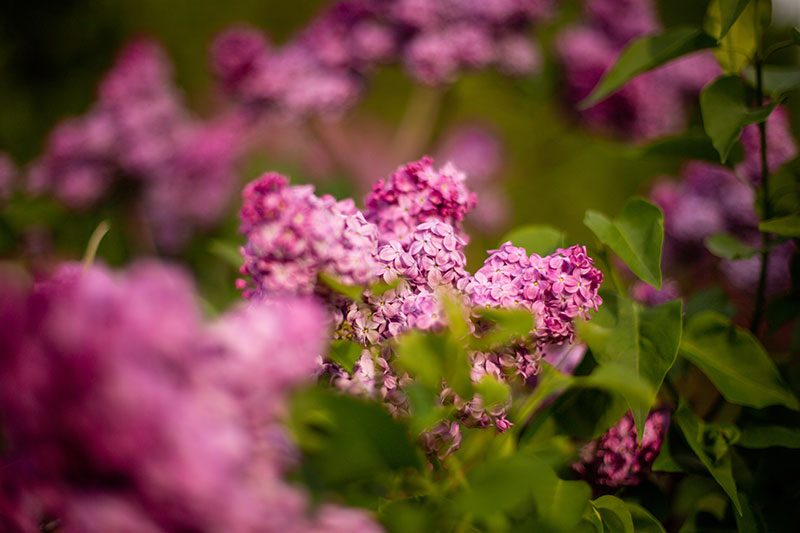 These pretty trees, with colorful, fragrant blooms, make one of the best fences for your yard. However, do give them full sun and yearly pruning. Also, remember to remove dead branches to encourage better growth and healthy flowering.
Butterfly bush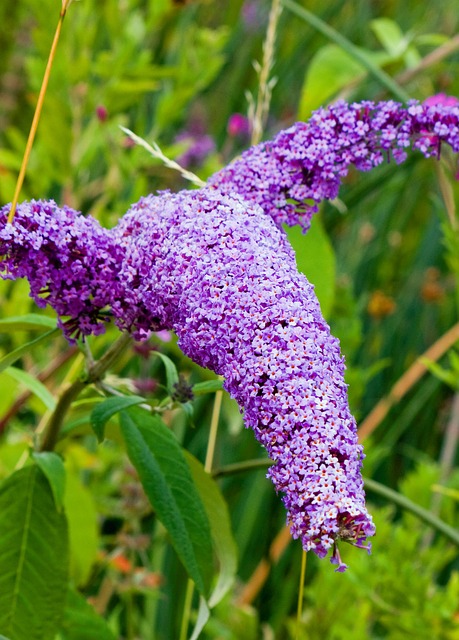 This lovely bush, with even lovelier purple flowers blooming from spring to fall, attract pollinators and other beneficial bugs. Moreover, the flowering shrub is drought-tolerant. It needs minimal attention.
Juniper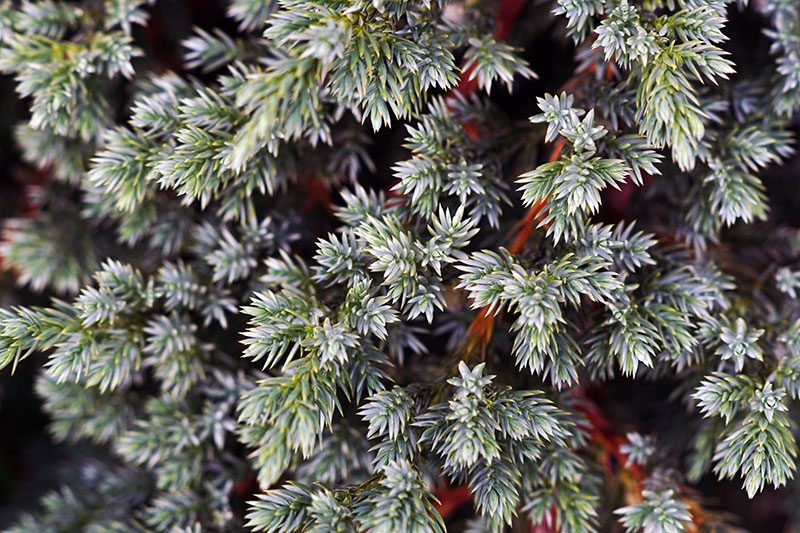 This plant can make a fantastic privacy screen plant – growing up to 10 feet tall. When planted close together, its foliage can help keep your yard away from the prying eyes of the neighbors. And, it even blocks wind when you need it to.
Read more: Budget friendly landscaping projects
Last thoughts
Sometimes, installing a fence is not an option for your yard. Or sometimes, it's not enough to make your home look exclusive. You can utilize greenery to reflect your property lines. Plants do not just provide the much-needed privacy, they make your property charming too.
The above low maintenance plants for fence line – whether trees, shrubs, or vines – can help turn your home into a secluded retreat.
Read more: Easy maintenance evergreen bushes for your house
Beautiful and low maintenance plants for fence line
was last modified:
August 5th, 2022
by
Recommended