Do you wish to convert your bare backyard into a breathtaking, green lawn? Or do you simply want to landscape your existing lawn and transform it into a beautiful, grassy meadow? If you do, then you might certainly have this question — planting grass seed vs sod — which one is the better option? Well, whereas seeds will take around two years to develop into fully grown grass, sod shall give the results fast. You shall have an instant lawn without you having to wait so many months. Sod means transferring mature and professionally maintained turf and then rolling it out like a rug on your garden. However, both of them come with their own pros and cons. Therefore, today, let us outline the major differences between these two options so that you can arrive at the right decision.
Which is cheaper grass seed or sod?
Obviously, sod is the more expensive option between the two. The reason is simple. Someone else is doing all your hard work and you are easily reaping the benefits. Moreover, if you have a large lawn, you will also need to hire a professional to lay out the grass for you. Seed is much cheaper — even the most premium mix will cost several dollars less than sod. Therefore, if budget is your main concern, then seed wins hands down.
For example, seed spreading and laying costs for a small garden may be around $100-$200, while for a large garden, it may reach up to $700-$800. On the other hand, if you lay out sod on a huge garden — say of dimensions 5,000 – 6,000 square feet, expect to pay between $2,500 to $4,500.
Read more: How to get rid of crabgrass
Planting grass seed vs sod: What about soil preparation?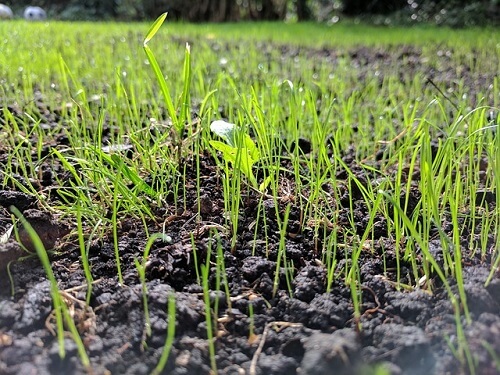 Pixabay
To prepare your lawn for growing grass, some level of preparation is required in both cases. Some of the common steps include removing debris, dried leaves, or stray stumps. You might also need to do a soil test and check the soil composition and alter it according to the requirements of newly planted grass. Other measures require introducing herbicides and nutrients into the soil. If you compare the soil preparation price for planting grass seed vs sod, note that the former will involve more costs.
Read more: Turf Vs Grass: Choose The Best One For Your Lawn
Is there any difference in the appearance?
You can choose different types of grass for both seeds and sod. However, seeds do offer a greater range of options in terms of colors, robustness, and final looks of the lawn. As we already mentioned, seeds take around two years to mature into fully grown grass. Therefore, during this phase, your lawn might be subjected to weed or pest invasion, which can ruin its appearance. However, since sod is readymade, you don't need to worry about any such mishaps in this case.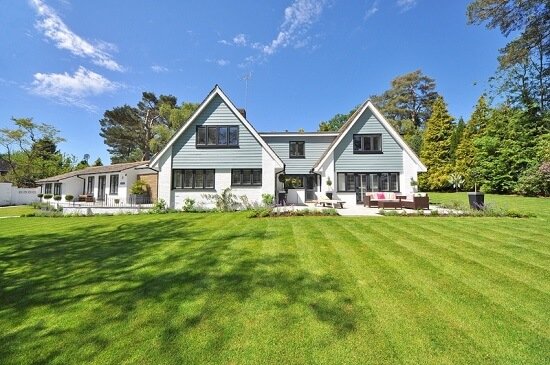 Pixabay
Which is the best time to plant seeds and sod?
Seeds will always grow best when you do your planting seeds activity during the fall season or colder months of the year. Then, during these warmer days and cooler nights, your seeds' germination rate will be faster and your seedlings will grow quicker and stronger. As for sod, the best period is during the spring, fall, or warm season. Never lay a roll of sod during the winter months.
Note another important point here: regardless of the growing season, sod can be installed for the purpose of erosion control. Just place a biodegradable mat over the soil and then lay the sod over this mat. Once the roots start growing, the mat will degrade, and the roots will grow and hold into the soil.
Read more: Everything you need to know about sod installation
Planting grass seeds vs sod: Any variation in the upkeep?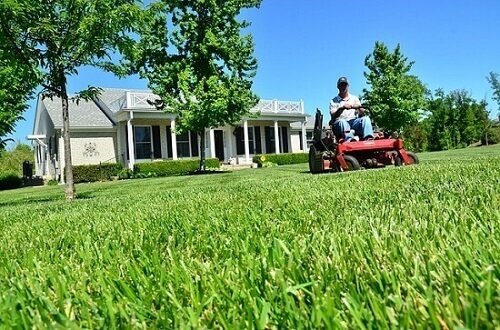 Pixabay
Sod or seed — both will require almost the same amount of regular care and maintenance. After laying sod, water it regularly for the first two weeks in order to help the roots establish and grow into the soil. Post this, just trim the grass after 1&1/2 months to chip off the dry ends. In the case of seeds, the initial maintenance is greater. You will need to water them regularly while being gentle so that the seeds do not get washed away. You may also require fertilizers and herbicides to prevent the growth of weeds.
Read more: 7 Ways To Maintain A Beautiful, Child-Friendly Lawn
Conclusion
Whichever option you choose, your main decision of planting grass seed vs sod will depend on your budget, the amount of time you can invest in maintenance, and in how much time you want your lawn ready. In either case, once your lawn is mature and fully grown, your primary goal should be to protect your investment by keeping it in its original, prime condition. Adopt the practices of regular watering, mowing, and fertilizing, and you shall see the benefits for yourself!
Read more: 8 Big Landscaping Mistakes New Homeowners Make
Planting Grass Seed Vs Sod: Which Is The Better Option?
was last modified:
June 5th, 2023
by
Recommended