As populations continue to grow around the globe, green spaces in urban areas are becoming smaller and rarer to find. And let's be honest, not everyone is blessed with a home that has a large yard or gardening space. So how do you indulge your green thumb without access to a garden? Terrace gardening is your answer! Read on for roof garden tips and tricks.
Why rooftop gardens are a good idea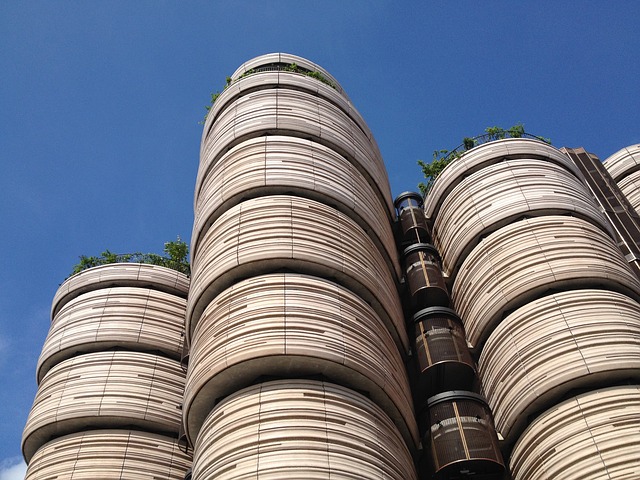 Rooftop gardens aren't a new idea. They've been around almost as long as roofs have. There are a lot of reasons that make roof gardens a great choice for urban homes.
They are a great way to make use of the space which may otherwise remain unused.
It adds to the visual appeal of your home.
They are great for the environment.
A well-planned terrace garden can give you some extra privacy.
You can grow a herb and vegetable garden for your kitchen.
It is easier to keep your garden pest-free on your rooftop.
Rooftop garden options
While there are multiple garden designs and layouts you can implement for your roof garden, there are two types of rooftop gardens you could choose from.
An old-school practice, especially popular in Scandinavian countries is to have a sod roof or fully planted green roofs. Also called living roofs, these roofs are covered completely with solid, and have plants growing out of the soil.
While these rods are environmentally friendly, they are not the kind of project homeowners can undertake themselves. This is because green roof surfaces weigh as much as 100 lbs. per square foot without any people on them.
If you are interested in getting a sod roof, the first thing for you to do is to consult a structural engineer. Once a structural analysis is done and it is determined how much weight your roof can hold, you will need to hire professionals to install the green roof for you.
The more personal and convenient choice is to use planters, containers, and pots on raised beds. This way, you can grow everything from elegant potagers to your own kitchen herbs and vegetable garden.
The main reason why this kind of gardening works so well is that containers are lightweight, portable, and affordable.
Rooftop garden prep tips
Before you start buying containers and seedlings for your roof garden, you will need to do some prep work to set things up. Here are some of the areas that will need your attention.
If you live in a rented home, make sure to check with your landlord before you start your urban gardening project.
Even if the home is your home, consult your local authorities about building codes, height restrictions, access to roof spaces, fire regulations, etc.
Even if you aren't planning to get a green roof, it is advisable to hire the services of a professional to check the structural integrity of your roof. This is because while containers may be light, they don't remain light once you fill them with wet potting soil.
In addition, the containers will continue to get heavier as the plants in them grow.
Roof access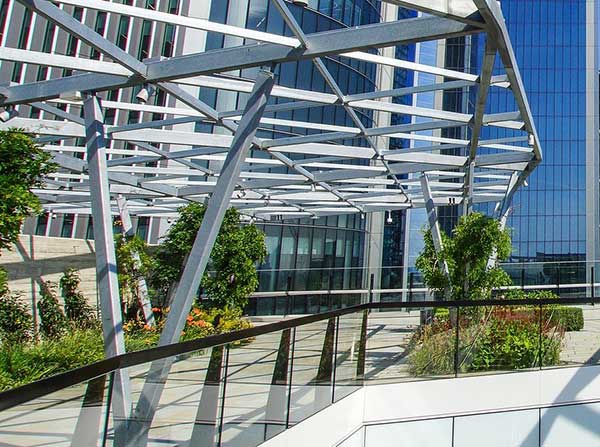 Make sure you have sufficient access to your roof, especially if you live in an apartment building. You ought to be allowed to use the elevator and staircase to transport your materials and supplies.
A lot of municipalities also require apartments to have multiple exits from the roofs, fire escapes, emergency lights, and fire alarms.
You will need to plan how you are going to irrigate your plants. Unless you have a really small garden, you cannot manage with a watering can.
A rain barrel and drip irrigation is a great idea for roof gardens.
Does your roof garden have shade from neighboring buildings, or is constantly exposed to the sweltering heat of the sun? A lot of plants need a fair amount of shade to grow healthily. Make sure to plan accordingly.
A rooftop garden needs shade
Shade does more than protect the plants from the heat of the sun. It also protects you from the reflective ambient heat from the rooftops around you, from streetcars and metal structures, such as chimneys.
If you're considering using your roof garden to entertain guests or just as a place for you to relax, you may want to invest in screening to offer you some amount of privacy. This is especially relevant if you have residential high rises around your building.
Solutions for this range from a hedge of evergreens, vines on your trellis walls to something as simple as a large beach umbrella.
Further considerations about rooftop gardens
Alfresco dining is something US city dwellers love. If you're planning on using your rooftop garden after the sun sets, you will need electricity for lighting. You may even want to set up a gazebo and a bar. Make sure you plan for electrical wiring accordingly.
You're bound to have a lot of gardening tools, fertilizer, and other paraphernalia that you will use to maintain your roof garden. Plan on storage space for these tools and other essentials.
Last, but not least, decide on a budget you're willing to work with. Do you want to start small and then expand? Are you looking to lay tiles and hardscape on your roof? Do you have a budget for elaborate landscape designs? Have a definite plan in place before you begin.
Read more: Gutter garden
Home gardening: Rooftop garden tips and tricks
was last modified:
October 14th, 2022
by
Recommended