The best part about gardening is that regardless of whether you have a big yard or a small one, you can always use innovative ways to grow your favorite flowers, veggies, or a herb garden. A great way to utilize a small space to do this is to grow your own gutter garden.
All you have to do is turn your old gutters into unique containers and grow smaller plants in them. And, make your gutter garden stand out.
What is a gutter garden?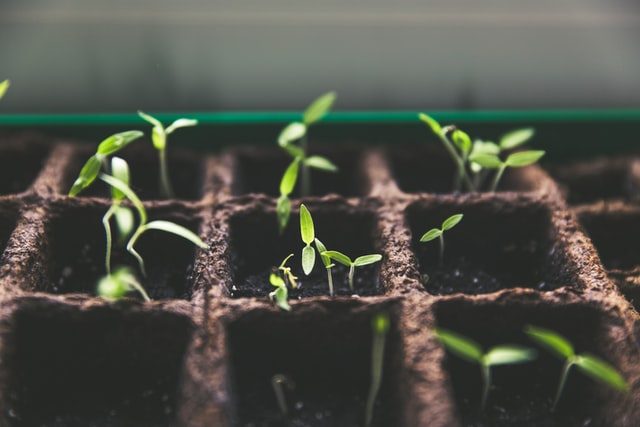 Typically, gutter gardens make use of old rain gutters. You can upcycle and repurpose them into planters in clever and inventive ways, and build a beautiful space-saving garden.
And guess what? You don't always have to use actual gutters; you can utilize the PVC pipes or bamboo lying around your house instead of a metal eavestrough.
The idea behind a gutter garden is simple; you make use of long planters, place them at an angle, and grow suitable smaller plants such as strawberries, herbs, and lettuces. The arrangement also helps you water your garden with less effort and water wastage.
Read more: Bulk topsoil
Gutter garden ideas
There are endless garden design possibilities available. You just have to apply the right gardening ideas. Here are some ways in which you can start a gutter garden:
Create a hanging arrangement: Hang plants by a thin wire through your gutters.
Hide an unpleasant view: Use a couple of old gutters at an angle on a wall or a wooden fence and hide your trash cans or a dilapidated deck railing in your backyard.
Grow your own kitchen garden: You can plant shallow-rooted herbs such as oregano, tarragon, dill, and thyme.
Add seasonal color: Plants bring a wonderful brightness to your yard. You can grow flowers such as pansies in the spring and fall and alyssum, creeping phlox, and petunias during summers.
How to make a gutter garden
Planting greens in a rain gutter is similar to planting in other containers. However, there are a few things to keep in mind if you want your vertical garden to be great.
Plan your gardening project in the limited space you have.
Choose old rain gutters that have not rusted.
Make sure they have end caps in place.
Cut them into the desired lengths.
Pick up basic gardening items such as glue, drill, and screws at your local home improvement store.
Attach the gutters to a fence or wall with screws.
Drill holes for wire as well as drainage holes if you're planning a hanging garden.
Paint the gutters in the colors you want.
Add the potting mix and grow suitable plants or cultivate a vegetable garden.
Provide some form of shade to protect the plants from the heat of the full sun.
Fertilize the garden frequently.
Read more: Backyard drainage solutions
What to plant in gutter gardens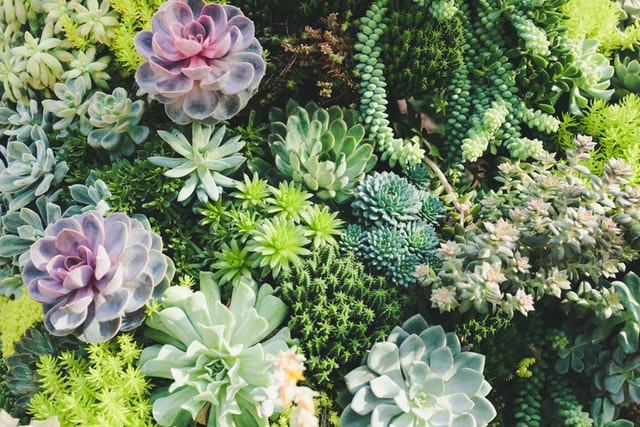 Since there's not much area for plants to grow, the best gutter garden plants are those that have shallow roots. Plants such as succulents, jade, strawberries, lettuce, spinach (and other salad greens), radish, chives, garlic, mint, basil, rosemary, and oregano grow well in shallow containers. 
Read more: Garden window costs
Pros and cons
There are some undeniable advantages of having a gutter garden.
Gutter gardens are inexpensive and easy to create.
The vertical gardens don't require a large yard.
Hanging gutter planters are perfect for urban settings as they do not take up too much floor space.
Since such gardens are high off the ground, there's no real danger from gophers, raccoons, dogs, or other critters. This is especially important if you're planning to grow more food based plants.
Watering the plants and drainage can be easy due to the angular placement of the eavestrough.
The only downside is that the rain gutters make for very shallow, narrow pots. So, you'll only be able to grow plants that don't require a lot of growing space.
Read more: Are ants a problem in vegetable gardens
Last thoughts
Not all of us are blessed with big yards. But that shouldn't stop a budding gardener from pursuing their hobby and utilizing their green thumb. All it takes is some innovation and creativity to find alternatives.
A gutter garden offers a good one. You can make use of your gutters as containers to grow strawberries, flowers, herbs, and even vegetables.
A simple, well-planned rain gutter garden will make your yard stand out with its functional design and bright colors. Keep in mind that a beautiful garden will always add value to your property.

Read more: Home gardening: Rooftop garden tips and tricks
How to build your very own space-saving gutter garden
was last modified:
September 1st, 2022
by
Recommended