Let's present you with a scenario. It's really chilly outdoors and you have just reached home after work — exhausted, in a foul mood, and with a tingling headache. All you wish for is to wash away your fatigue with a hot soaking bath, but the spa is a mile away. What do you do? Do you think that it would be so much better if you could just bring the comforts of a spa to the interiors of your home? Well, what if we say that it is indeed possible. Yes, with the help of steam shower units.
So, What Are Steam Shower Units?
Steam shower units play the pivotal role of indulging you with a hot shower — amidst a cloud of warm vapor — while you comfortably sit on a bench/seat and relax. They are all-in-one units — which basically work with the help of steam generation via a generator. Steam showers are installed in the bathrooms of residential homes, lending owners the entire benefits of a sauna.
How Do Steam Shower Units Work?
Steam shower units comprise a steam shower generator and a vapor-tight door — within a small, enclosed room. A heating element in the generator causes water to boil, thereby, generating vapor inside the closed space. Usually, the walls, ceiling, and floor of the enclosure are made of water-resistant materials. For added comfort, you can add a seat so that you can relax while immersing yourself in a hot, rejuvenating bath. Moreover, with an installed control panel and an additional shower head — alongside the steam head — you can use the unit as a regular shower as well.
What Factors Should You Consider While Buying Steam Shower Units?
Previously, this luxurious set-up required you to visit a spa and it was (and still is) an important element of gyms and health clubs. However, currently, with the availability of such sets in the home spa market, you can install one in your home as well. Therefore, in your next bathroom renovation or upgrade, you might want to consider transforming your conventional shower enclosure into a mini steam room. Steam shower manufacturers have introduced so many pieces of related equipment in the market, that the job is actually pretty easy.
Now, if you are thinking about introducing this spa experience to your house, you will need to know a few basic principles. And this is just what we will try to address in our article. Read on to know!
Read more: Five things you need to know before you start your bathroom renovation
Getting a steam shower unit is a decision that requires plenty of forethought, such as:
Can You Afford It?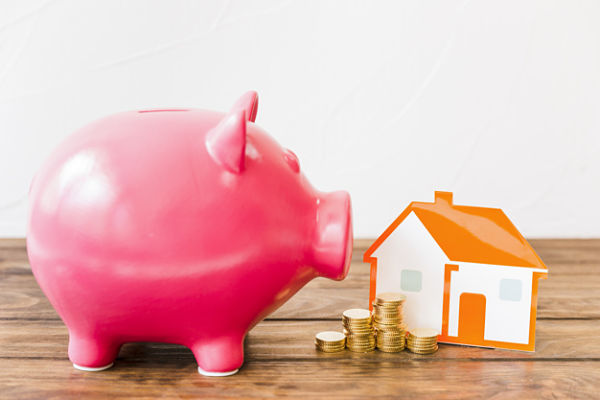 Steam shower units are expensive and they also come with installation costs. Approximately, the price ranges from $1500 to $6000. The labor costs will be extra in either case. Therefore, calculate your finances and then decide if you can (or should) get one for your home.
Read more: Bathroom remodel financing
Is Your Bathroom Designed for a Luxury Steam Shower?
Installing a steam shower means that your bathroom will be subjected to a huge percentage of vapor. So check if your bathroom is equipped for it. Does it have the correct material on the walls and ceiling to combat mold growth and water damage? Is the design adequate and size large enough to install a shower unit? Or do you have to completely customize the existing layout? Now, is a steam bath worth all the investment? If yes, you can consider buying one.
Which Members of Your Family Will Be Using It?
Consider who will be using your steam shower. Sometimes, individuals affected with certain diseases — such as diabetes or high blood pressure should not take a steam bath without consulting a doctor. Even we don't recommend pregnant women and kids using a steam shower.
Once you have answered all the above questions and decided to buy a steam shower, consider the following factors.
Types of Steam Shower Units
Steam shower units are available in two types – the prefabricated complete kit and the custom-built set. You can purchase the latter as a steam generator and install it in a closed space which has been customized to incorporate the unit.
Modular Steam Shower Units
A modular steam shower is a type of prefabricated set that comes with all the components included in the kit. These elements include integrated doors, molded seats, steam dispensers, and multiple showerheads. This is the easiest type to install in your home.
Custom Steam Shower Units
Getting a steam shower custom-made according to your existing bathroom layout means that it will blend in beautifully with the current design. If you have a completely sealed enclosure that is fully moisture-resistant, you can simply add a steam generator. You can, thus, convert this space into a steam shower. When you remodel your bathroom next, just fix a seat or bench, waterfall showerheads, and panel showers. There, you are all set!
However, costs of custom units can be really high — depending on the accessories you choose.
Pick the Right Color and Design
Usually, the common color options for modular steam shower units are different variations of white. However, if you go for custom-made units, you will obviously find a gamut of color choices to suit your style, taste, and existing design. In either case, go for waterproof materials on the ceiling and walls (for example, tiles) and a textured floor (to avoid slipping).
Pay Attention to the Steam Generator
The steam generator is the most important component of a steam shower unit, whose price can range from $500 to $2,500. This cost, of course, depends on the size and features.
Specifications
When you buy the generator, look at all the specifications carefully. While some models offer super-fast two-minute steam-generation times, others ensure a more steady, smooth flow of warm steam. Check the power rating — a higher rating means more steam production.
Size
Also, consider the size. You can place the generator 25 feet away from the shower — under a vanity or the floor. Therefore, measure the dimensions accurately so that you don't bring in something that gives an awkward fit.
Noise
Pick a model that produces minimal noise but heats up water quickly, smoothly, and effectively.
Conclusion
After reading the above guide, choosing the perfect steam shower unit might already seem like a cakewalk to you. So follow the tips, while using your own discretion, to convert your current shower into a luxurious home spa!
Read more: Outdoor bathroom designs
Steam Shower Units: The Ultimate Buying Guide
was last modified:
May 20th, 2022
by
Recommended