5 signs that it's time to replace your ceiling fan
A ceiling fan is known to be one of the best ways to keep your home cool throughout the day. These ceiling fans are a great alternative to air conditioners as they can help you lower your energy bills. Furthermore, in some regions around the globe, an air conditioner just doesn't feel as comfortable as the weather and temperature there might already be too cold as it is.
That being said, in order to be satisfied with a ceiling fan, it needs to operate properly without any mechanical issues popping up.
But is your ceiling fan old and wobbly? Then that might be one of the signs it's time to replace your ceiling fan and finally get an upgrade. You can find more about these signs down below.
1. The ceiling fan isn't cooling your room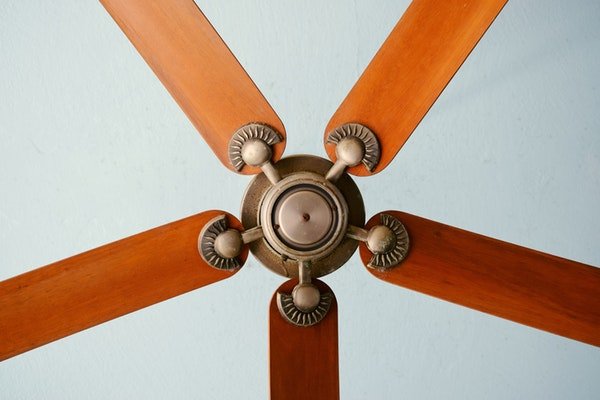 The main purpose of a ceiling fan is to keep your room cool and so if you find that your room is not cooling well, then this is one of the top signs it's time to replace your ceiling fan.
With technology advancing by the day, any electrical device that does not serve its purpose can be quickly replaced nowadays and your ceiling fan is no exception. If the ceiling fan is old, then it's bound to slow down and stop dishing out the cool air that it used to. A mechanical issue might also prevent your fan from performing optimally.
2. There may be mechanical errors
There might be many significant signs that it's time to replace your ceiling fan, even when it is supplying you with cool air throughout the day. These are more like mechanical errors that we can see in most electronic devices after they have served us for a long period of time. These issues may also occur due to poor installation so make sure to hire experts for installing a ceiling fan.
Now, what exactly are the signs of these mechanical errors? Well, if you notice that your fan seems wobbly or shaky or makes unusual noises, then they are all indicators that your fan has some mechanical issues that need fixing.
Most of these occur when the fan has been used for a long time but they can also occur due to mechanical issues. For example, the wattage for ceiling fan lights being too low may cause the lights to be dim which can happen even when the fan still provides cool air.
This, along with the other mechanical errors can be quite annoying and may even put you in danger so be sure to call for repairs or replace the fan entirely. An expert's opinion should help you make the right choice.
3. The ceiling fan isn't energy efficient
Another sign that it's time to replace your ceiling fan is that it is not energy efficient. As mentioned before, technology is constantly improving and so you might not want to have a fan that is outdated and requires a lot of energy to run.
Furthermore, the fan might be using more energy than it requires due to internal mechanical issues, in which case a lot of energy can be wasted as the fan is already on max output. Replacing the older fan with an energy-efficient new fan will help you save waste, lower bills, and reduce your carbon footprint.
4. Repairs didn't do the trick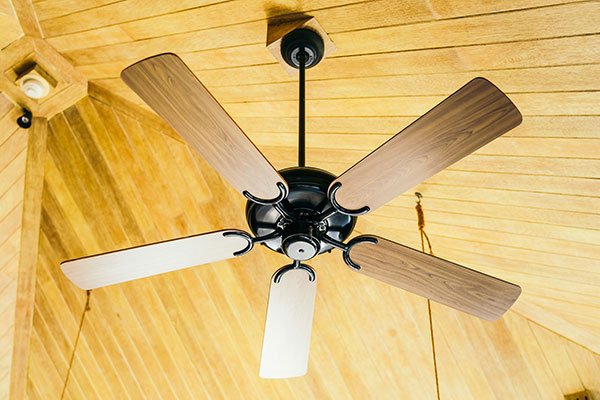 Old appliances are bound to malfunction and you might think that repairs will do the job but what if the problem occurs again?
Well, then this is a clear sign that it's time to replace your ceiling fan. If you are facing recurring problems that you have already fixed with a help of an expert, then chances are your fan is now beyond repair and you are going to need a new one.
Read more: Can a wobbly ceiling fan fall?
5. You're looking for an upgrade
Lastly, among the signs that it's time to replace your ceiling fan, you might want to stay up to date with the latest technology or just change the fan so that it fits your decor and aesthetics.
If your fan is out of style, then chances are you want to replace it even if it functions and provides you with cool air. We, humans, wish to decorate our homes to our heart's content and a ceiling fan with old, bland designs just won't make the cut.
Don't worry, if this is your reason then it is a completely valid one so don't be hesitant to replace the fan with one that suits your aesthetics.
Newer models of ceiling fans now come with various upgrades such as remote control and heating as well. These may appeal to you especially if you wish to stay up to date and decorate your house with the latest technology.
In conclusion. It's time to replace your ceiling fan?
Regardless of how hesitant you are to replace your fan completely, know that a malfunctioning fan can be harmful to everyone living in the house, not to mention how unsatisfied its services will make you.
Whether it is just for the visuals or a long over-due technological upgrade, your reasons for replacing the ceiling fan are completely valid so don't worry and keep a clear conscience!
All in all, we hope that this article has helped you identify the signs that it's time to replace your ceiling fan and we wish you good luck with getting a replacement that suits your needs, decor, and other preferences.
Read more: Cleaning the ceiling fan
5 signs that it's time to replace your ceiling fan
was last modified:
September 2nd, 2023
by
Recommended