Top 3 Tips for Millennial Homebuyers
Millennials, people born between 1982 and 2004, are considered one the biggest generations in American history. We even have a report that shows Millennial buying trends and renovation technology that will help you understand common challenges and traits of buyers like you. Due to the recession era, Millenials are generally reluctant to invest in buying homes or making other investments. This has slowed the housing market in various areas across the country in previous years.
However, recent surveys have shown a major shift in the past couple of years as Millennials now seem to be ready to purchase homes. In fact, The National Association of Realtors 2015 reports that Millennials make up 32 percent of homebuyers. Also noteworthy is that this generation now sees homeownership as a wise investment compared with other investment options.
Considering their financial restrictions, Millennials are more open to purchasing various home types, and are more likely to make informed choices in the process. Some are open to acquiring old homes that need renovation and are leaning towards home improvements, while others look for homes that are turnkey properties.
Whatever preferences you may have for your dream home, these tips will help making that big leap into homeownership an easier process:
Don't Overspend. Always Do the Math.
We previously wrote about some tips for first-time home buyers which states that your budget is one of the most important things you should consider. Millennials generally don't have a lot of money – this is why most of them are still renters – and are reluctant to purchase a home. They've heard stories from their parents about barely surviving the recession. This has influenced Milennials by delaying major life events like marriage and investing.
One of the most important factors to consider when making the big decision of buying a home is, of course, your own financial capability. Most Millennials have substantial savings for making a down payment for their dream house. Also, many have realized that it's wiser to invest their own savings to pay for their own home mortgage instead of their landlord's mortgage.
It's wise to consult your bank at this point and have yourself evaluated – to see if you're qualified to secure a home loan. A good credit rating and source of income determines the loan amount that a bank will be willing to grant an individual. After the assessment of the credentials and the bank gives you a figure, it's wise to deduct 20% from the amount approved by the bank and use that as the working budget in selecting a home to purchase.
You should always work below the approved bank loan. As a first-time homebuyer, avoid going above your head in loan payments. You also want to have enough to spend on other expenses, right?
Read more: Homeowners Insurance Claim Tips You Should Know
Other expenses that you have to consider in the short or long term are:
Utilities

Maintenance and repairs

Property taxes

Home improvements

Renovations or extensions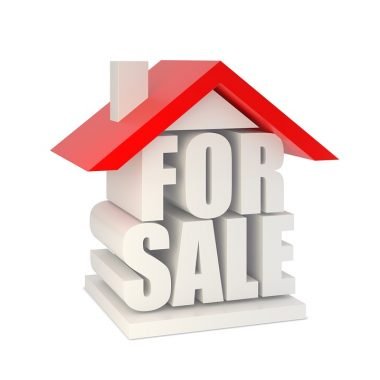 Pixabay
Research and Compare Potential Homes
After getting enough financial support from your bank, the next step is to start researching and/or house hunting. Millennials are a tech savvy crowd that make use of every available online tool like Google, social media, and apps to learn more about their housing options.
With a vast amount of information at their hands, Millennials are not lacking in choices or options. Unlike the generations before them, they form concepts or ideas of their dream home around influencers using digital media platforms available to them – homes that are move-in ready or trending "HGTV" homes have become popular choices.
Take a look at these Millennial Homebuyer Must-Haves
Some characteristics that Millennials look for are:
Eco friendly or smart homes that support energy conservation

Modern and classic home styles

Mini houses

High ROI homes
Additionally, location is a major consideration when buying a home. You should consider a potential home's proximity to schools, shops, dining, and recreational facilities. Financial constraints may make buying a home in the suburbs or in another area less viable for Millennials, but with access to public transportation, this is a sacrifice Millennials are willing to make. You can even consider buying old houses for renovation – drawing inspiration from HGTV or YouTube – to make them look more modern, vintage modern, or customized according to your preferences.
If you're a bit tight with your budget, consider buying smaller houses with a smaller square footage – this may not be your dream home, but starter homes can be cozy until you are ready for a larger purchase. Options include homes like condominiums, townhouses, and mini houses.
Consult and Hire Experts
If you really want to bag a great deal, consulting or hiring the services of a professional real estate agent. Their expertise and vast network will help facilitate and make the entire process easier. A Real Estate Agent can point you to affordable homes that match your requirements, financial capabilities, and your home styling tastes.
After choices have been narrowed down, during the final stretch of the selection process, it's wise to hire a home inspector – you wouldn't want to buy a home with some hidden defects, right?
This helps avoid any surprises and ensure that months of online research and actual site visits are not wasted. A professional can check beyond the facade and see any underlying hitches that may make a nightmare out of a happy home buying experience.
Anything that is found amiss after the inspection may be used as leverage to get a better deal from the seller. Asking for reductions in price is common when renovations are needed.
Other negotiation factors can include:
The amount of work that has to be done

The costs involved, including specialty projects (like masonry or roofing)

The time involved before the house can be occupied
But how can you find a reliable and trustworthy real estate agent? Simple, ask family and friends for referrals. Sure, you can easily go to Google and read online reviews, but nothing beats actually meeting the candidates face-to-face for an interview and selecting a professional that you feel comfortable with and trust.
As Millennials who have successfully adjusted to the times and have finally decided to take a great leap into home buying, research and patience is the key to making that first home purchase a fun and exciting experience.
Read more: What do millennials want in a home?
Top 3 Tips for Millennial Homebuyers
was last modified:
July 31st, 2023
by
Recommended