Several factors determine a home-based work experience. At the top of the list is the layout of your working environment. Despite having several benefits such as eliminating commuting, improved work balance, and choosing your dream office design, you still need to optimize your home office for enhanced productivity and health. Let's look at how you can transform your home office into a classy, conducive working space.
Tips for transforming your home office
1. Designate a space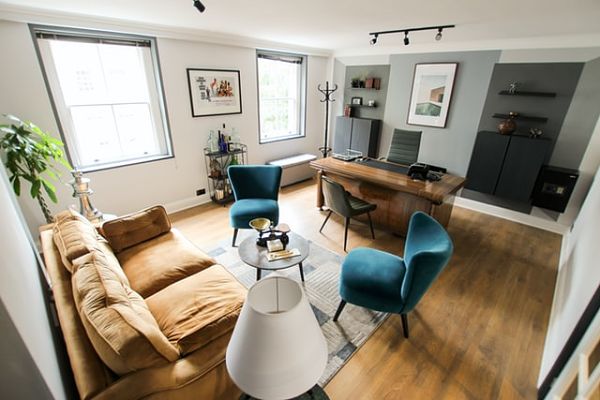 As much as you have the freedom to work from any corner of your house, having a designated working space improves your productivity and efficiency. A designated place can be a single room or an unoccupied corner of a larger room. Here you can set up all the stuff you need to work efficiently, such as an ergonomic chair, an office table, a huge monitor, and your cup of pencils. A designated space creates a sense that you are at work, which keeps you from getting distracted.
Home Renovation Cost Estimator
Sorry, we currently don't have that project at our disposal.
---
You can take a look at our most popular ones:
Water Heater Installation
Exterior Door Replacement
Install Recessed Lighting
Exterior Door Installation
Interior Door Installation
Interior Door Replacement
2. Select appropriate furniture
You want to avoid uncomfortable furniture that will affect your productivity and health. Adjustable ergonomic chairs are friendly to your back and should be purchased with a right sized table. Additionally, it would help if you acquired the same shelves and cabinets to add consistency to your style. There are several furniture styles from reputable sellers like Kasala to choose from.
3. Embrace natural light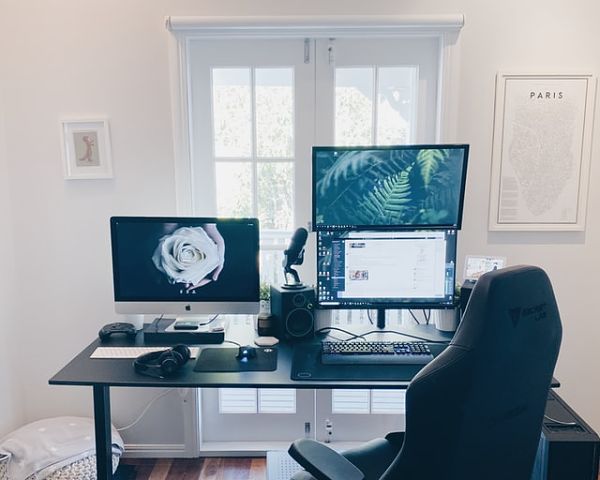 You don't want to create a dark office cubicle in your home. The main mistake many people make is grabbing the table and placing it right against the wall in the room's darkest corner. Utilize natural light by setting up your working table against the window, where you can occasionally enjoy the scenery outside while working, not to mention a continuous breeze that comes through the window.
4. Invest in lamps
As you embrace natural lighting, do not forget to invest in decent lighting systems for darker periods of the day. This is essential if you are an early riser or you work late into the night. Your lamp should be eye-friendly, neither bright nor dim. Properly lit rooms increase your productivity by keeping you focused on the tasks at hand.
5. Add some greens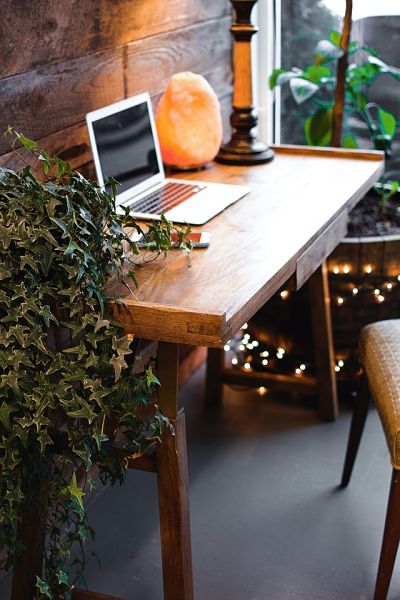 Plants and potted flowers add serenity to your home office, which comforts you when battling the never-ending deadlines. Additionally, plants improve your office's air quality through photosynthesis and introduce a node of nature into your working space.
Palm trees can survive shady indoor environments and are conspicuous enough to make a difference. Other less demanding options are the mother in law's tongue and the Zanzibar gem potted plants.
6. Be orderly
For a home office, cleanliness is next to productivity. Arrange your files to mirror your efforts of 'bringing a home' into a home office by using floating shelves to organize file boxes rather than using the usual boring office filing cabinets. The shelves should be in various inviting shades, but make sure they're not too intense. Remember, bright colors jumpstart your brain's mental processes.
Read more: Office desk decoration ideas
Endnote
A decent home office increases your productivity by creating a positive working environment. You can effectively transform a home office to acquire a classy look that suits your preferences.
Transform Your Home Office With These Six Incredible Tips
was last modified:
November 22nd, 2022
by
Recommended