While trends can be fun to ride, the problem is that they're, well, trendy. And, unlike a pair of pants from the 1970s, you can't exactly hide kitchen cabinets, flooring, or bathroom fixtures. When they aren't cool anymore, you still have to face them every single day. So, we need to choose elements that stand the test of time especially in the case of kitchen styles.
What's the solution?
We are big believers in craftsmanship that flies right over the fickle weather of passing trends. You can make choices as you invest in your home that will truly be timeless, leaving you with superior function, beauty, and long-term value.
And, this is true perhaps most of all for the kitchen.
Timeless Kitchen Features and Design
#1 Shaker Style Cabinets
The Shakers were interesting people in many ways and exceptional craftsmen. They believed in simple, clean designs that offered no frills but rather let the natural beauty of the piece shine. Shaker style cabinetry does just that, offering a timeless simplicity and elegance. Nothing edgy, nothing trendy, but always gorgeous.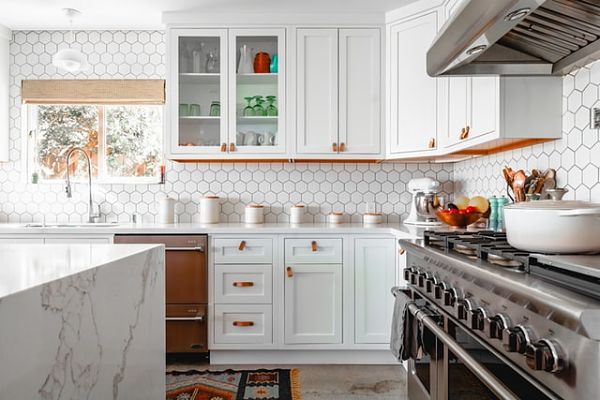 #2 Custom Cabinetry
It may cost more initially than prefabricated options, but custom cabinetry offers unparalleled value and function. A carpenter can help you maximize your space to its full potential, adding unique storage solutions, special designs, and options that adapt to any quirks that your kitchen style may have. This is especially important in older homes where one size certainly does not fit all.
#3 Stone Countertops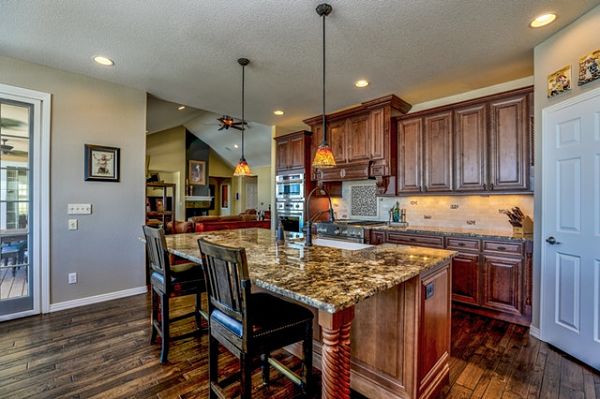 Granite is, of course, the go-to option for many updated or custom kitchen design styles, but it's far from the only option. From soapstone to marble, copper to concrete, there are stunning materials available that each carries their own set of pros and cons. A beautiful stone countertop, in particular, will never lose its value and luster.
#4 Subway Tiles
There are numerous stunning options for backsplashes, but subway tile tenaciously hangs on as one of the top choices. This really is because it performs so well, adds style while still being neutral, and injects a gentle texture into the kitchen. If you want to mix things up a bit, ask about installing them in a herringbone pattern or using an alternate grout color for extra contrast.
Read more: How to choose your perfect kitchen backsplash
#5 Focus On Function
Sometimes trendy kitchens look phenomenal but really aren't designed well.
Kitchens absolutely must be designed with a focus on function, being ready to work and entertain. As you embark on the remodeling process, talk to your builder about how space will be used, what kind of cooking you do, your appliance needs, and any other extra details that will elevate your kitchen design style from awesome to spectacular. For a little inspiration, take a look at these kitchen features suggested by Better Homes & Gardens.
Quality Is King In Kitchen Design and Remodeling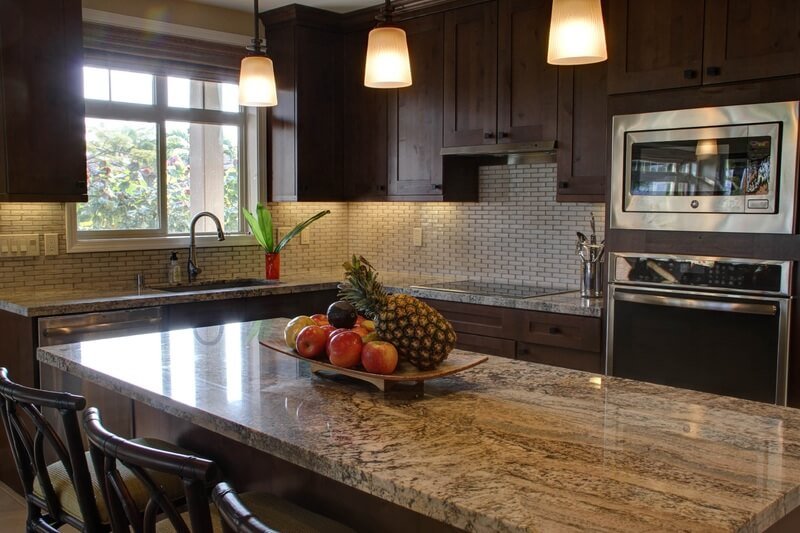 We totally understand working within a budget, but a kitchen is the worst room for cutting corners. Quality shows, endures and will pay you back over time, especially if or when you sell the home.
Enjoy the process, and here's a beautiful kitchen you can enjoy for decades to come!
Read more: Top tips to decorate home bar
This article was originally published on Gerety Building & Restoration.
Trendy Vs. Timeless Kitchen Styles
was last modified:
April 22nd, 2022
by
Recommended