Unless you are one of those people that hung on to every word your contractor said while your home was being built, it is unlikely that you understand the different elements that work together to protect the outside of your home. Most of us are not even aware of the names of these elements. One of these mysteries is understanding what facia is on a house.
What is fascia on a house?
The word fascia is derived from Latin and has applications both in real estate construction and in human anatomy. In the latter, it refers to the connective tissue that holds our organs, bones, vessels, and muscles in place.
In the construction industry, it refers to the band or horizontal board that seals the place where the roof meets the exterior walls.
From an architectural perspective, fascia is the board that sits just under the roof lining or roof edge, covering the exposed roof trusses, rafters, and cavities. It runs behind the guttering system and protects the interior elements of your home's roof from external damage. This makes it an important component, irrespective of whether you're building a new house or conducting maintenance on an existing structure.
Importance of fascia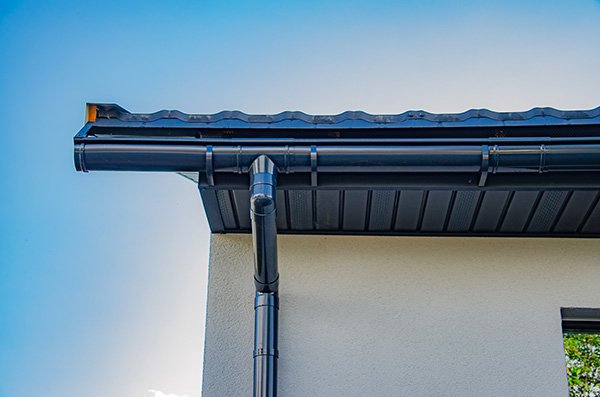 Fascia trim or boards protect various parts of your home's roof. Being the closest to the guttering system, the fascia is the first part of your home to deal with water damage in case of heavy rains or if the gutters blog up and begin to fail. Let's take a closer look at why fascia is important to your home.
It provides a solid foundation and anchoring for your gutters.
It prevents insects, pests, and other animals from accessing your roofing cavities.
Soffits and fascia provide much-needed ventilation to roofing cavities and the interior of your home. Soffits are the underside to the roof overhang, the area underneath the edge of your roof, and the side of your home.
Fascia also adds to the curb appeal of your home.
The most important purpose of your home's fascia trim is to act as the first level of protection between detrimental external elements and your home.
Read more: Aluminum soffit replacement
Types of fascia boards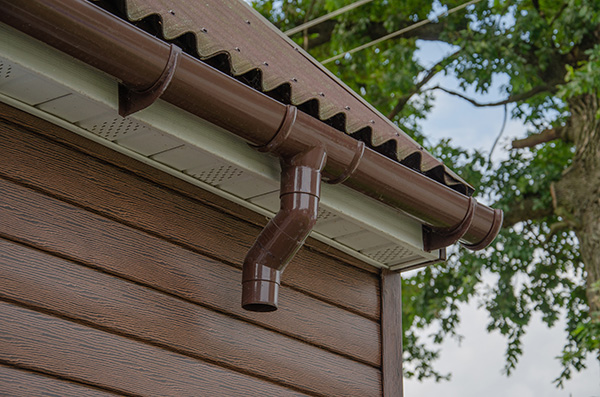 There are four types of fascia boards you can choose from: wood, unplasticized vinyl, aluminum, and vinyl.
Wood
Wooden fascia boards are the most affordable choice, making them the most widely bought as well. The wood in question is usually either pine, fir, or spruce. The problem with wood grain boards though is that they are not very water-resistant, making them susceptible to wood rot and mold. The only alternative is to prime, paint, and continuously maintain the boards.
Unplasticized vinyl
UPVC or unplasticized vinyl boards are a great choice for fascia. They are rigid, durable, can resist moisture, and are resistant to chemicals as well.
Aluminum
Aluminum is a great choice to use alone for your home's fascia. However, the fact that aluminum can be bent or wrapped also makes it a great choice as an extra layer of protection over your wooden fascia.
Vinyl
PVC or polyvinyl chloride is a flexible and durable material that works great both as a fascia material and as a wrap-around material to make wooden fascias last longer. Vinyl fascia is rot-resistant, water-resistant, and insect resistant, making it an excellent choice for your home's facia.
Read more: Barge rafter
Fascia replacement
As with anything that is exposed to the elements for a long period of time, the fascia and soffits of your home are also liable to face wear and tear. In particular, ice damming, snow and rain can cause irreparable damage to the fascia. Another reason a lot of homes experience problems with flashing is if the fascia and soffit have not been properly installed.
Recognizing signs of damage and knowing when it's time for replacing your fascia and soffit is important for you as a homeowner to know. Remember, we're talking about making sure the damage does not affect the interiors of your home.
Here are some signs that it's time for you to replace the fascia of your home.
You notice signs of rotting wood and mold on the roof outside your home.
The fascia begins to look discolored. You may also notice signs of the paint peeling off.
You notice that your roof has begun leaking.
Insects and pests have suddenly started finding their way into your home.
If you notice any of these signs, it would be ideal for you to consult an expert roofing contractor and book an inspection at the earliest opportunity. Depending on the severity of the damage, it might also be a good time to get your sidings and roof replaced as well.
Read more: Built up roof
External home protection: What is fascia on a house?
was last modified:
February 21st, 2023
by
Recommended