There are a variety of factors that affect any home improvement project, and timing is on top of that list. Everything from the supply and demand for materials, hiring the right general contractor, the effect it will have on your family to how long your project takes to complete depends on timing the project correctly. In this brief analysis, we're going to take a look at when the best is to remodel kitchens.
1. Summer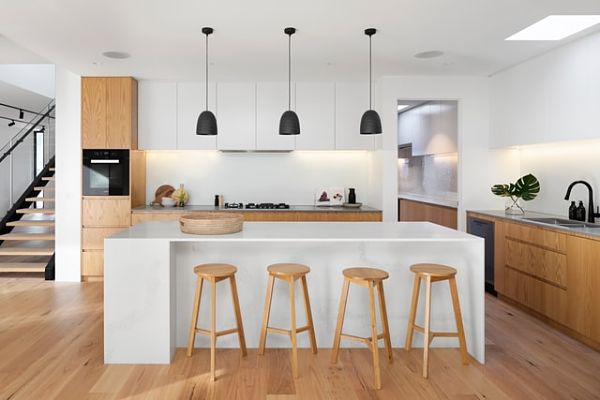 Summer is considered a good time of the year for renovations.
Sunny days mean plenty of natural sunlight, making it the ideal time of year to choose colors for your kitchen cabinets, countertops, walls, and more.
The warm weather is ideal for home extensions, and if most of the work is indoors, the workers will appreciate being able to work with your home's air conditioning on.
Summer is also the ideal time to travel since schools tend to be on a break. So if you don't want to be around during your kitchen renovations, now would be the perfect time to plan that family vacation.
Kitchen remodeling projects mean limited or no access to your kitchen, so regular meals will have to be foregone. However, that doesn't need to mean ordering take-out every day. Summertime is a great time to fire up the barbeque and cook your meals outdoors. There is also going to be a profusion of seasonal local produce available to add to the colors and flavors of enjoying al fresco dining with your family.
All of these positives do not necessarily make summer the best time of the year for kitchen renovations. It does, however, make it the busiest time of the year for home improvements.
This translates into hiring a contractor is more of a task, since a lot more people will be renovating homes around the same time. The increased demand also makes labor more expensive.
Home Renovation Cost Estimator
Sorry, we currently don't have that project at our disposal.
---
You can take a look at our most popular ones:
Water Heater Installation
Exterior Door Replacement
Install Recessed Lighting
Exterior Door Installation
Interior Door Installation
Interior Door Replacement
2. Fall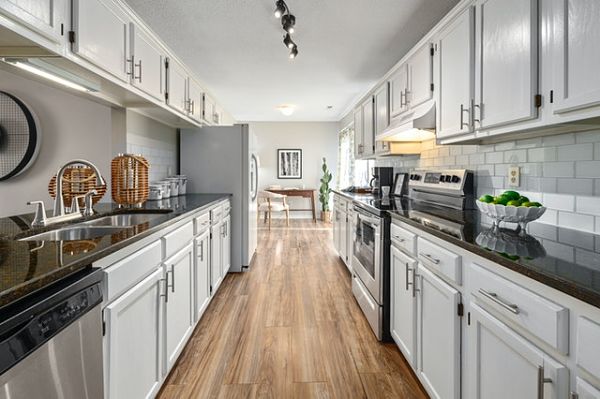 Fall is the season just before the holidays, making it another popular time of the year for kitchen renovations. Remodeling your kitchen in the fall means you have the perfect opportunity to showcase your brand new kitchen design just in time for the holiday season.
Fall colors are often a great choice for kitchens, especially since they will truly bring that space to life during the Halloween and Christmas holidays.
Fall is also a great time for you to look for deals on kitchen appliances and save some money. A lot of sellers will be looking at clearing their old stock before newer models hit the market in time for the holidays and the new year.
The summer renovation flurry will be coming to a halt, which means it may be a little easier for you to find the right contractor to work with. However, since a lot of people will still be looking at getting their homes ship shape before winter hits, you may not get those discounted rates just yet.
Read more: When remodeling a kitchen what comes first
3. Winter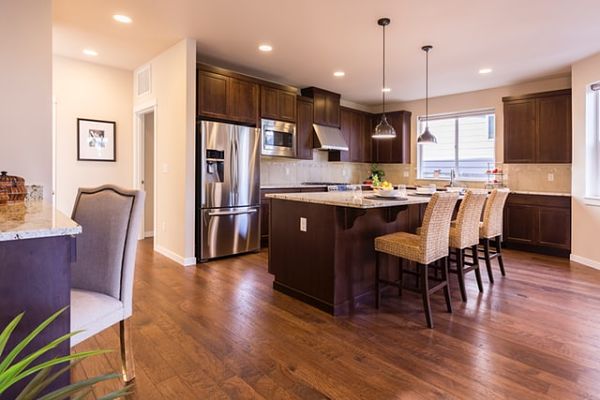 A lot of homeowners tend to shy away from getting their kitchens renovated during the winter months, mainly because of the holiday season. You cannot really entertain guests if your kitchen isn't fully functional, can you?
However, if you plan to get away during the holiday season, winter might be the most affordable time of the year for home renovations. Contractors find it difficult to get regular volumes of work during the winter months, so a lot of them offer considerable discounts and great deals on their services. This will give you the opportunity to actually get the best value for your money and stretch what you can do with your budget.
One downside to winter renovations is that the weather can delay the supply of materials, but that can be overcome if you start planning your project earlier and pre-order supplies. It would also be a good idea to not start the actual work until all the necessary materials have been procured.
Winter may also not be the best time for kitchen renovations if your remodeling plans include increasing the kitchen's footprint by extending it outwards.
Read more: Best time to buy kitchen appliances
4. Spring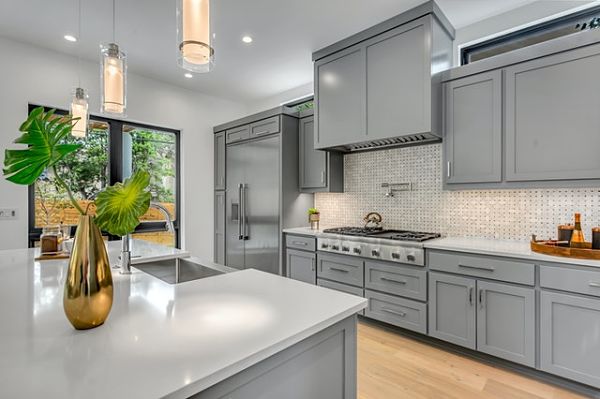 A kitchen remodel in the spring months is like an extreme version of spring cleaning.
The weather is slowly but surely going from freezing to the warm days of summer.
With the amicable weather also comes a greater demand for general contractors, since a lot of people would have eagerly waited through the winter to start on their own remodeling projects. This is especially true for those planning outdoor renovations.
The yet-to-melt snow in early spring and the unexpected rain characteristic of spring can also derail your kitchen renovation, especially if you're building out to expand its footprint.
Read more: Spring kitchen decor
The Verdict
Summer is the best time of the year for all renovations, be it a bathroom remodel or a kitchen build, simply because there's plenty of natural light, the weather is more amicable and the kinds don't have school.
Winter may be the most affordable time of year for your kitchen renovation, just as long as you plan your supply chain efficiently with contingencies in place for inclement weather.
Hiring the most experienced contractors in your area to work on your kitchen remodeling project has never been easier. Click here to know more.
When is the best time to remodel a kitchen?
was last modified:
August 11th, 2022
by
Recommended