As far as home improvement projects go, few add more value to your home than a kitchen renovation. However, remodeling kitchens take a lot of planning and know-how to be able to get the execution right, especially when you consider how expensive these projects can be.
On average, kitchen remodeling costs between $100 and $250 per square foot, with major kitchen remodeling projects costing more than $80,000. Irrespective of whether you've hired a professional contractor, hired only subcontractors, or chosen the DIY route, knowing what goes into a kitchen remodel projects is essential.
In this detailed read, we're going to take you through the entire process of planning a kitchen remodel project and how to execute it.
When remodeling a kitchen what comes first? The planning
Before we get into the execution of any home renovation project, planning everything down to every last detail is necessary to make sure you know exactly what you're getting into. Here's how to plan for your kitchen remodel.
What you want and what you can afford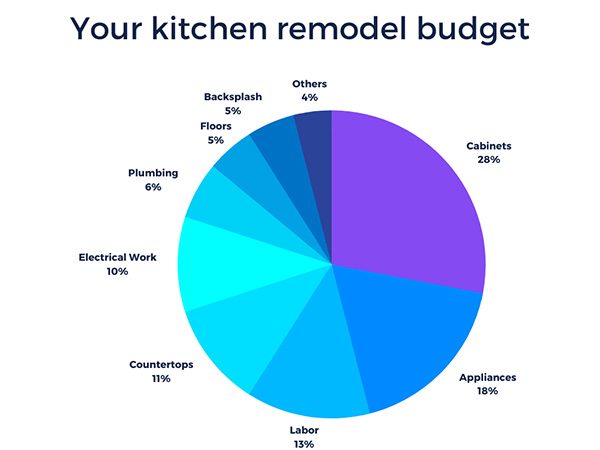 The first part of planning is to decide what exactly you want from the remodel. Are you looking at adding to your kitchen's footprint, or changing the kitchen cabinets and the countertop only? Do you want to replace the appliances in the kitchen? What is the scope of work you have in mind?
Once you're clear about what you want from the remodel, begin listing everything you want in order of priority. That way, if push comes to shove, you already know what absolutely needs to be done and what can wait.
Next, it is time to crunch the numbers and see how much that will put you down. Very often, people end up disappointed by their renovation projects simply because they either anticipated too much out of it or because they didn't expect it to cost as much as they did.
Planning to remodel a kitchen? Use our free kitchen estimator tool to get the best estimate.
Consider why you're doing it
Kitchen remodeling does add to the value of your home, but not all the time. The reason for this is while everyone appreciates a spacious kitchen with modern appliances and amenities, everyone's idea of a perfect kitchen varies.
What this means is that you ought to consider why you intend to renovate the kitchen in the first place. If you're at that age where your kids have moved out and you might move into a smaller place yourself, or if you plan to sell your home and buy a new one, it may be a good idea for you to consider only remodeling the kitchen cosmetically.
However, if you intend to live in your home without any plans of moving out, going the whole hog definitely makes sense.
Accept that you may not be able to have it all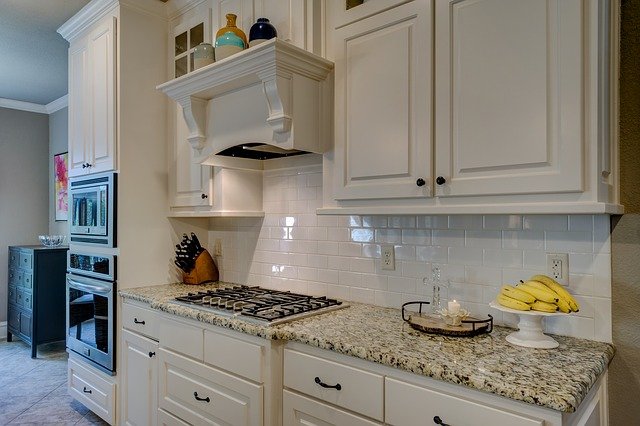 Being able to compromise in order to be able to finish your kitchen remodel without overshooting your budget is of paramount importance.
For example, while you may want a marble floor, fancy kitchen island, and premium hardwood cabinets, knowing that high-quality porcelain floor tiles and stock hardwood veneer cabinets look just as good while being within your spending limits is prudent.
Plus, you could also consider trends like upcycling and using reclaimed materials to give your kitchen a vintage, classy look.
Be realistic about how you're going to achieve it
If you're going to be hiring a contractor to handle the project for you, know that depending on the scale of your project, you will have the contractor and subcontractors noisily working out of your home while leaving dust and debris every day for a few weeks. This, however, also means you can rest assured about the quality of the work done, and that mistakes on their part will not cost you anything.
On the other hand, should you choose to handle the entire project by yourself, you will need to bring on board formidable skills and experience to be able to pull off a kitchen remodeling project. Not only will this take considerably longer to finish the renovation, but any mistakes you make will also only end up costing you more.
There is, however, a middle ground that you could choose, and that is becoming your own general contractor. What this means is that you directly hire subcontractors to handle different aspects of the project, while you oversee and manage everything from the supplies to schedules and payments.
While this approach may save you a lot of the money you'd otherwise be paying the general contractor, it still takes a lot of effort to stay on top of things. However, if you do have the time and organizational skills, you could maybe even save a little more money by taking on parts of the project to do yourself.
Paperwork and permits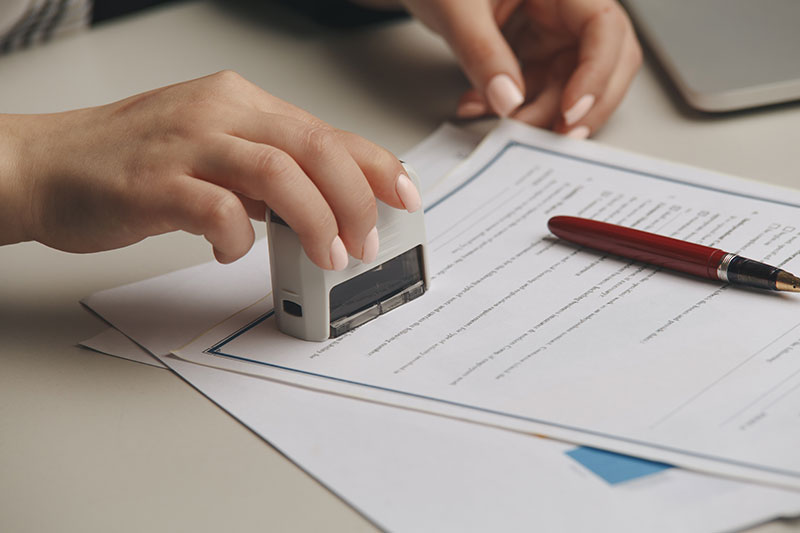 At this stage, when you've decided how extensive your kitchen renovation is going to be, the kitchen design, how much you're going to spend, and whether you're hiring a general contractor or doing it yourself, it is time to make sure you get all the permits the project requires.
Depending on where you live, you may need multiple permits from different agencies. Building, plumbing, and electrical permits are usually administered by the county or city. You may also need permits for your water company for any work related to drainage and water supply.
Normally, a general contractor would know what permits the job requires and how to get them. However, if you're handling the project yourself, the best way to begin would be by calling your local permitting agency.
The renovation process
Now that the planning is out of the way, let's take you through the process of a major kitchen renovation.
Prep you home
Keeping in mind that you may not be able to use your kitchen at all for a few weeks, prepare another room in your home to use as a minimal interim kitchen. A home bar with a kitchen or your rec room might serve the purpose.
Now would also be a good time to check out your local restaurants, and food trucks and maybe occasionally rely on the kindness of friends and family for hot meals.
Break down the walls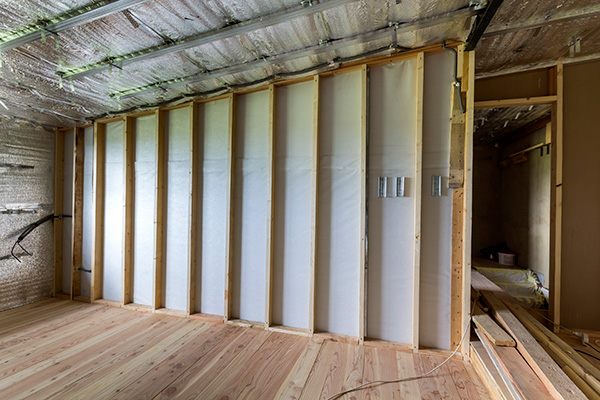 The first step is the one that creates the most mess and makes the most noise as well: kitchen demolition. The process involves first safely removing all the appliances from the kitchen and then tearing it down bit by bit. This is hard work, but not particularly dangerous unless you need to remove a load-bearing wall.
If you're doing this by yourself, remember to wear appropriate safety gear, including gloves and safety glasses. This is especially important when working with old homes that may still have asbestos or lead-based paints.
You will also need to rent a roll-off dumpster to dispose of all the debris from the demolition.
Framing it
The next step is the major carpentry work to rebuild the frame of the kitchen. Depending on the scope of the renovation, this could be a lot of work, such as either adding or removing windows, removing walls for an open floor plan, strengthening joints, and more.
While those of you with carpentry experience will be able to handle this yourself, others may need to call in a carpentry crew.
Rough in work
Now, it's time for wiring, HVAC, and plumbing rough-in work. Simply put, it is time to install new wiring for the electricals, new pipes for the plumbing, and ductwork for the HVAC system. Ideally, this ought to be done by certified electrical contractors, HVAC professionals, and licensed plumbers hired by the general contractor or by you directly.
Once this is done, it will need to pass inspections as mandated by the permits to ensure that everything is up to code before the walls go on.
Finish the ceiling and the walls
Once the rough-in work has been completed and has passed the inspection, it is time to rebuild the ceilings and walls. This process includes adding insulation to the walls, installing drywall as well as priming and painting the ceiling and the walls.
Read more: Smooth finish when painting kitchen cabinets
Install the flooring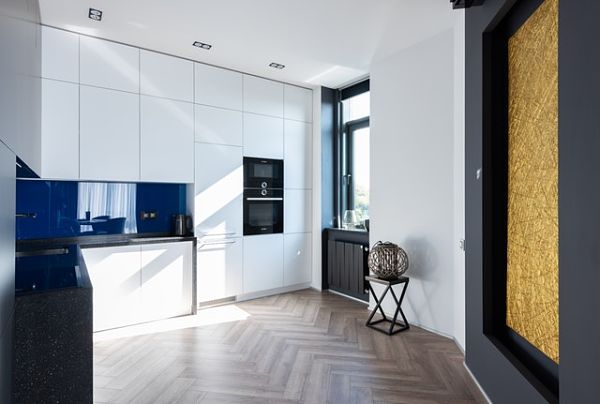 When the walls and ceiling are ready, the next step is to install flooring. Depending on your budget, your flooring choices include natural stone, hardwood, engineered wood, ceramic tiles, and sheet vinyl. How long installing the flooring will take depends on the type of flooring you choose.
Add on the cabinets and countertops
Countertops and kitchen cabinet installation are next up on the list of things. Ideally, this is a job best left to finish carpenters and countertop specialists to avoid damaging your new flooring.
Get in the lighting fixtures, plumbing fixtures, and appliances
With your kitchen renovation almost completed, it is time for the lighting fixtures, plumbing fixtures, and kitchen appliances. The kitchen sink, faucets, refrigerator water supply, and dishwasher need a plumber to connect them, while electricians connect switches, and hook up lighting fixtures, outlets, and duct covers.
Final inspection time
If you chose to work with a general contractor, now is when you go through every nitty-gritty of the project and make sure nothing is out of place. Once you are happy with the work, it is time to close your permits.
This involves various inspectors making sure your new kitchen is up to code and stamping your permit application to indicate that the project is complete. All then you have to clean up the mess afterward. Congratulations on your newly remodeled kitchen!
Enjoy your new kitchen
Kitchens are a very special place in any home. It's where meals are shared, conversations are had and memories are created. Now that you know what goes into remodeling a kitchen, decide how much of an upgrade your kitchen needs as it is, and get started towards building your dream kitchen.
How to plan: When remodeling a kitchen what comes first?
was last modified:
October 20th, 2022
by
Recommended