How women can make great construction managers?
Ever since Sheryl Sandberg released her book, Lean In, we've been challenged to change the conversation from what women can't do to what women can do. Which begs the question…how can women make great construction managers? It all starts with understanding the role of a construction manager and the value an effective one brings to a project.
Construction managers are in their client's corner looking out for their interests. They keep an eye on their budget and coordinate every step of the process to achieve the designated scope of work, all while balancing cost, time and quality. Construction managers possess the managerial skills of Lee Iacocca, the force of will of General Patton, and the patience of Job. They are able to balance managing people, building, and process.
Great construction managers are skilled, competent, thorough and decisive leaders. They think outside the box offering solutions to critical project issues that arise.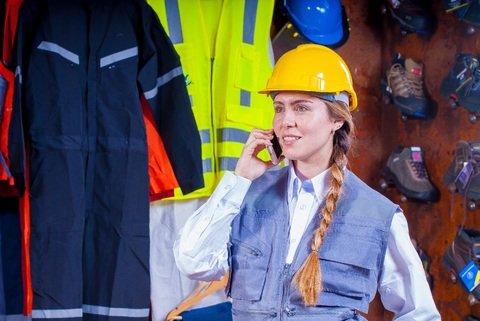 Here are five skills women (or anyone for that matter) need to become effective construction managers:
Broad Knowledge
Possessing a broad knowledge of construction allows you to see the big picture and propose workable solutions that benefit the overall project. This broader approach and wider understanding of different facets of a project can help you make better decisions. You are not a Jill of all trades with specialized knowledge and skill that is developed after deep immersion in a topic over a long period of time. Instead, you leverage the right subject matter experts at the right time.
Read more: Five things you didnt know about architects
Strategic Thinking
It's important to have a short- and long-term perspective when managing projects. As you're looking at what's right in front of you, you also need to have peripheral vision. This allows you to think critically and lead proactively, while also being agile and decisive.
Risk Management
The best way to mitigate risk is via a combination of detailed project planning and adapting to changes as they arise.
Read more: High risk homes what drives up insurance
Expectation Management
Managing expectations involve asking the right questions, setting clear goals and communicating with all project stakeholders frequently. Knowing your audience, anticipating their needs (before they know their own) and under promising and over delivering earns you credibility.
The great news is that all of these skills for being a great construction manager can be taught. Here's my story on what inspired me to become a construction manager.
This article was originally published on monicadhiggins.com
How women can make great construction managers?
was last modified:
February 24th, 2022
by
Recommended