As much as we all love our closets and feel happy when they're full, there's always space for improvement. So, if you want to get your dream closet fit for a fashion icon, here are some things you should pay attention to.
Keep, donate, throw out
If you want your closet to be well-organized and tidy, you should take regular inventory of your items. Sort your clothing into three piles: keep, donate and throw out. This way, you'll always have just the right stuff, without any clutter.
Make good use of space
If you're struggling with a lack of space in your closet, try to effectively use the corners, height and depth. Pull-down rods and pullout shelves are a great way to gain access to all of the hard-to-reach spaces. Carousels are also quite handy for corners if you want to use every inch of the space.
Smart organization
Use hooks and rods to organize clothing, handbags and other accessories. Many people avoid using hooks because it might seem like they take up too much space, but actually, they come in very handy when getting dressed and organizing. So, if tidy and clutter-free space is your priority, you can sacrifice a bit of square footage.
Mirror, mirror on the wall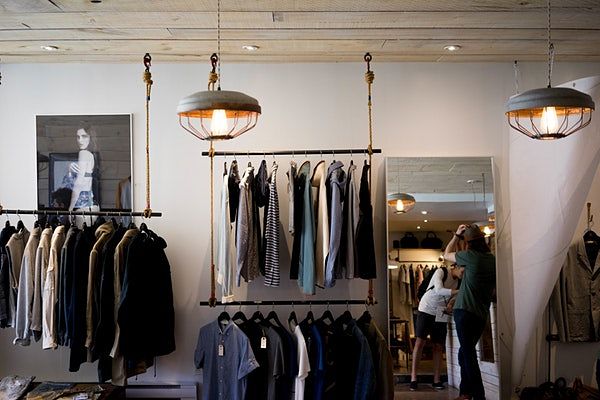 If you want to look your best and get an objective opinion on how your outfits look, ask a mirror. Mirrors are also great if you want to make a small space appear larger and deeper. However, if your clothes are blocking the view, the mirror will not serve its purpose, so be careful about where you place it.
Organize your jewelry
If you're tired of digging through piles of tangled jewelry, get hooks or drawer inserts that will nicely organize and separate all your pieces. No more tangled necklaces and rings all over the place.
Display shoes
Even though most people prefer to keep their shoes by the door, placing them in your closet will make it much handier when you're trying out different outfits. If you want your display to look attractive as well, arrange your shoes by height or color or in a carousel.
Read more: Why does my closet smell musty
Add a vanity
If you want to have all your beauty products and makeup near your clothes, then you must invest in a vanity. Having everything at hand in your walk-in closet will certainly make it easier to get ready in the morning, plus, you'll always know where everything is.
A seat for relaxation
Contemplating what to wear or organizing can be a long and tiring process, especially if you have a big walk-in closet, so you must have a place to rest. You can put a comfy armchair for some extra luxury, but a small built-in bench will work, too.
Choose good lighting
Like in any place in your home, lighting in the closet is super important. How else will you see what you're wearing and how you actually look in it? You can add light with pendant lights or lamps (if you have a walk-in closet), but don't forget LEDs in hanging rods. These will provide you with ample light and illuminate even the darkest depths of your closet. However, the installation of rod lights isn't simple, so make sure you have your faithful electrician on speed dial.
Personalize
If you want to be clear-minded when you're picking out your outfit, you must make your closet relaxing and personal. If you have some extra space on the shelves, you can put up your favorite fashion magazines, designer books and photos of your fashion role models. Once you feel comfortable, you'll certainly make the right choices.
No matter the size and style of your closet, there are always ways you can organize it and make it better. So, next time you think your closet needs a makeover, make sure to take these tips into consideration.
10 Simple Steps to achieve a Dream Closet
was last modified:
May 17th, 2022
by
Recommended