There are various reasons you may need to move home. You may need more space, or you have secured a new job, and the commuting distance from your current home to your office is too far. You may move in with your partner, or you need to change your surroundings and start anew. For whatever reason, moving can be a stressful, time-consuming, and expensive process.
Fortunately, below are some low-cost ways to reduce the stress that moving home can cause.
Hire a reputable moving company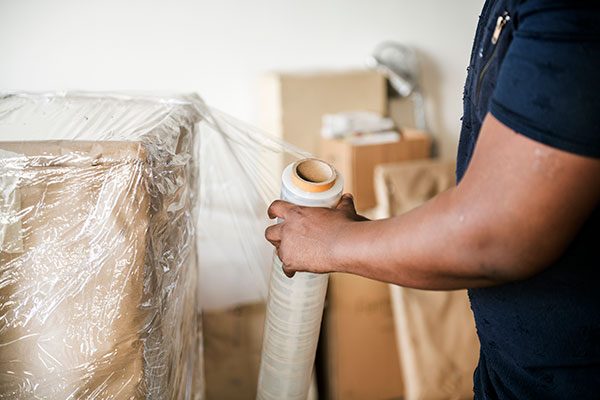 You may be tempted to move yourself to save money. However, doing it yourself can be expensive. You may need to do everything from purchasing packing materials to moving to your new home. If sudden issues like your items break or you injure yourself, you may need to deal with them individually and spend more time and money attempting to fix them.
If you hire a pro mover, they'll handle everything for you at a fee. They'll come with their packing materials and help you pack and lift heavy items. Also, these people have the skill and expertise to handle delicate objects. That way, you'll have peace of mind knowing your items will be safe during transportation. Other benefits you can enjoy by hiring a moving company include:
Alleviates your moving stress: Undoubtedly, moving can be stressful. The thought of leaving your neighbors, friends, and colleagues can lead to anxiety. A moving company can handle everything, giving you sufficient time to bid goodbye to your dear ones. 
Saves you time: Moving yourself can indeed take time. However, professional movers can help you complete this process quickly. They'll pack your belongings fast and unpack once in your new home, enabling you to settle seamlessly. 
Saves you from moving injuries: Since you may not have the expertise and tools to lift heavy boxes, you may injure your back, arms, or legs. Therefore, contacting a professional moving company is a wise way to avoid personal injuries. These experts have the equipment to convey heavy items without compromising safety.   
Enables you to concentrate on other vital projects: Since a moving company will help you handle everything from the beginning to the end, you can focus on other essential things. For example, if you plan to sell your new home, you'll have enough time to meet with inspectors, realtors, potential buyers, etc., and complete the required documentation.
Professional services can make your moving process hassle-free and ensure your goods arrive at your destination safely. Therefore, ensure your chosen company is reputable and has the expertise to handle various items.
Declutter before you move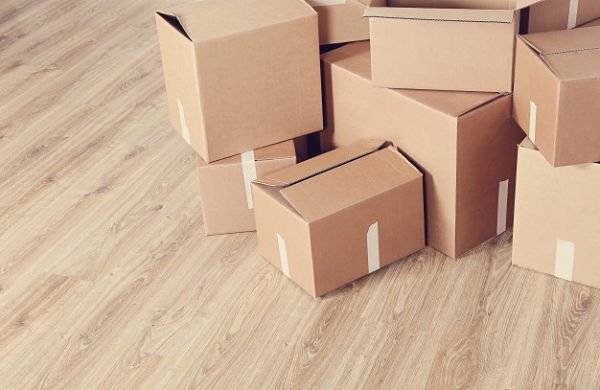 Moving is already an overwhelming process, and packing and transporting unwanted items can make the process more tedious. Therefore, decluttering your home is among the most crucial things you can do when preparing for a move. That way, you can eliminate unnecessary items from your home and ease your moving process. This means that you won't have a lot of things to transport.
Usually, moving companies charge per hour, and the more belongings, the longer they take to move you and the more the price. However, decluttering decreases the number of items you need to move, reducing your moving time and cost.
In addition to that, decluttering before a move can help you prioritize essential items, minimizing the amount of storage space you require. This is particularly important if you're moving to a smaller house. Also, it lets you stay organized during transit and in your new home.
Create a budget
Setting up a moving budget lets you foresee and prepare for the price. While researching the average costs and creating your budget, you can identify the amount of money to set aside and the opportunities to save money. To create a moving budget:
Take inventory: Before packing or looking for a moving company, establish what you'll take to your new place. Make a list of all items, starting from heavy ones like furniture and bedding. Next, go to items like clothes and other more minor things.
Conduct research: Research the best moving companies and ask for quotes from each company. This gives you an idea of the cost to expect.
Set aside money for your daily expenses: When planning to move, you'll continue paying your everyday bills. Therefore, put aside this money to know how much you have for your move.
With these tips, you can create a moving budget to help you relieve the stress accompanying this tedious procedure.
Pack what you can early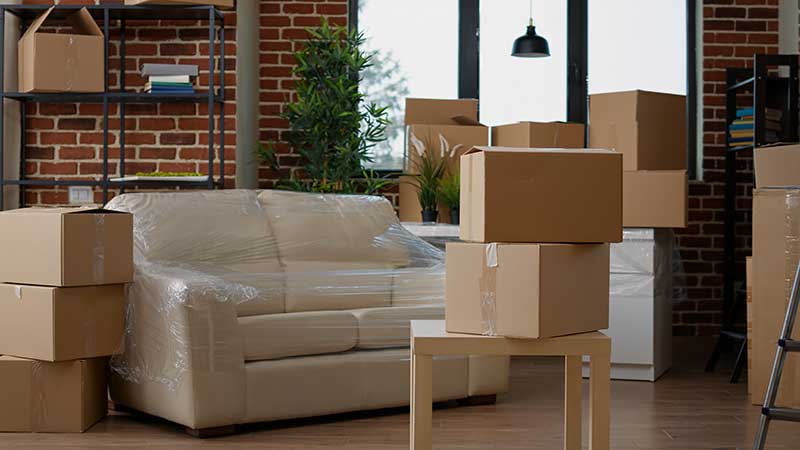 Packaging your valuables earlier is another significant way to save time and money when moving home. This ensures that all your items are ready during the moving day, enabling movers to load them into their trucks.
Also, packing your assets can help keep costs down. Usually, moving companies charge for packing services and also for packing materials. You can ask your family members, friends, and colleagues to help you pack to simplify this process.
Do your timing well
The time of the year you choose to move impacts your moving costs. Usually, most people move during summer because the weather is favorable, and children won't be in school. During this period, moving companies are busy, and their demand is high. Thus, the cost of moving is high.
Therefore, you might want to consider moving during off-peak seasons like winter. Since fewer people move during these times, moving companies are free and use all means to attract customers. They may lower moving costs or offer discounts, enabling you to save some money.
Dismantle your furniture
Moving heavy furniture can be indeed expensive. It may fill your van quickly, forcing you to take several trips and adding costs. Therefore, disassemble what you can to fit more items on a single trip and save money. Dismantling your furniture before movers get there can also ease the process, making them spend less time loading the furniture and consequently charge you fewer fees.
Conclusion
Moving to a new place can be one of the most exciting moments in your life. However, the moving process can be costly and time-consuming. Therefore, you'd want to organize yourself earlier by packing your items and dismantling your furniture. Declutter to eliminate unwanted items and carry only valuables. Most importantly, hire a reputable moving company to make this process hassle-free and help you save time and money.
How to save time and money when moving home
was last modified:
May 22nd, 2023
by
Recommended