Have some unexpected expenses? Need some extra cash to work on that kitchen remodel you've been planning? Or, maybe you have some credit card debt that has a high-interest rate you would like to pay off. No matter what the reason, you need to get a loan. There are many types of loans, so it is beneficial to weigh the pros and cons of each kind before beginning the application process. So, before you head to the bank or fill out an online application, here are five things you need to consider before you sign on the dotted line.
Credit Score
Before you begin the application process, you want to have an idea of what your credit history looks like. If you have a higher credit score, you will have many opportunities and lower interest rates available to you. If your credit needs repair, you will need to shop rates a lot more. It is easy to think about just putting it on your credit card, but most credit cards have a higher interest rate than a secured loan would. A small difference in APR can have a big difference in your payment. You must be careful not to put in applications at all the places you are talking to, as this will show as inquiries on your credit report and can bring down your score. Once you have an idea of your score, you can talk with a loan officer, and they will give you a general idea of what the rates would look like for your situation.
Read more: First time personal loans no credit history
Loan Type
There are many different loan types. Bank loans can be a daunting process and can be more challenging to secure depending on your credit situation. Understanding the difference between secured loans vs. unsecured loans is essential to make an informed decision. While the APR is often lower on a personal loan than a credit card, a secured loan can offer the lowest APR's available. This can be especially helpful when you are trying to get out of higher interest rate credit cards or when you are making a purchase and need to pay careful attention to the monthly payment amount. A secured loan is also great for emergency expenses, such as medical bills, funeral costs, etc., because they have a faster approval process.
Read more: How to get a personal loan
APR
Pay careful attention to the APR (annual percentage rate). As of April 2018, the average APR for credit cards is 16.85%. This can be quite a significant expense if you are planning on carrying a balance. With credit card balances, if you fall behind for any reason, they can raise the APR which can cause severe financial stress. This is where a secured loan can become very attractive. Using collateral, you already have such as the title of your car; you can obtain a loan for a lower APR and with bad credit. You will also need to make sure that the APR is fixed and not variable, as this can change your payment dramatically.
How Much To Borrow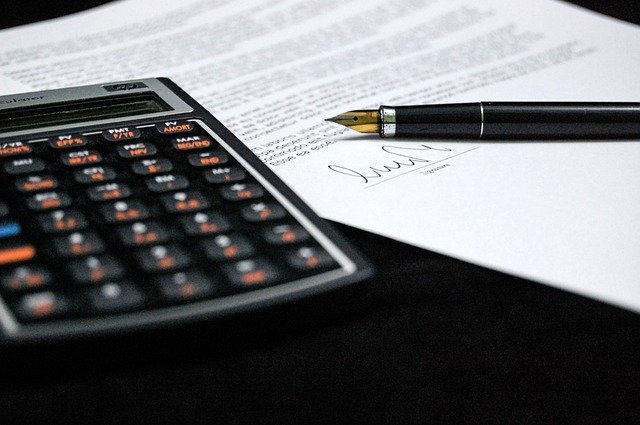 Pixabay
One crucial often overlooked task when starting the process of applying for a loan is figuring out how much you need. Sitting down and laying out your expenses to make sure the money you are borrowing is enough to accomplish what you need to do. This is especially important when dealing with a business loan. Whether you need working capital or need to purchase inventory to help expand your business, this is one time to make sure the amount is enough. Often with a loan, when you lay out the numbers, you may find the amount that you were initially thinking too little, or you may see that you don't need quite that much. It is better to borrow just what you need and pay it off as quickly as possible, so you can avoid extra interest.
Precomputed Interest
Some loans have the interest for the life of the loan added on to the loan amount up front.  For instance, in a precomputed interest scenario you borrow $1000, the interest throughout the life of the loan would be $350.  The amount borrowed becomes $1350 right away. This is the amount that is due back regardless of early payment. This type of loan is typically a bad deal and should be avoided.  If your credit is shaky, this can seem like an enticing deal since they will typically do poor credit loans. A better alternative is a title loan that will offer a lower interest rate and a more straightforward application process.
It is always a good idea to talk to professionals and see the different repayment plans offered to you. Whether you go with a secured or an unsecured loan, make sure that the payment terms are comfortable to you and don't be afraid to ask if there is a different structure that can be worked out. With all these options available, I am confident you can find the right loan to meet your financial goals.
Read more: How to get a construction loan for a home
5 Things You Need To Know Before You Get A Loan
was last modified:
June 28th, 2023
by
Recommended