A driveway is the first thing people notice about your house. It enhances the curb appeal and makes a great impression. A well-done driveway may even increase the resale value of your home. No wonder people spend a good amount of money on its selection, installation, and maintenance. Here, we talk about seven different types of driveways that are popular, practical, and perfect for your house.
Do you know, the first driveways started appearing in the 19th century? The original choice was gravel which was later replaced by stone, brick or cobblestone, and flagstone. Today, there are different types of driveways to choose from. Let's analyze some of them in detail.
Cobblestone or brick driveways
If you know how to take care of a brick or cobblestone driveway in the right way, you will have the perfect experience. Super durable and ultra chic, both of them are going to make your house stand out from the others. You can create a unique look that's inviting and beautiful.
They also give a period feel to your house with their unusual and fancy style. Both brick and cobblestone driveways are similar, the only difference being in the price of the material. A cobblestone costs much more than a brick one.
Also, installation of these kinds of driveways needs specialists with experience and skill. The good news is: if installed perfectly, these last for good amount of years — as long as twenty years!
A downside, however, is that they become slightly slippery when wet. If you have a sloping driveway or one that opens into a busy street, choosing this option might not be a good idea.
Read more: Slippery driveway
Concrete driveways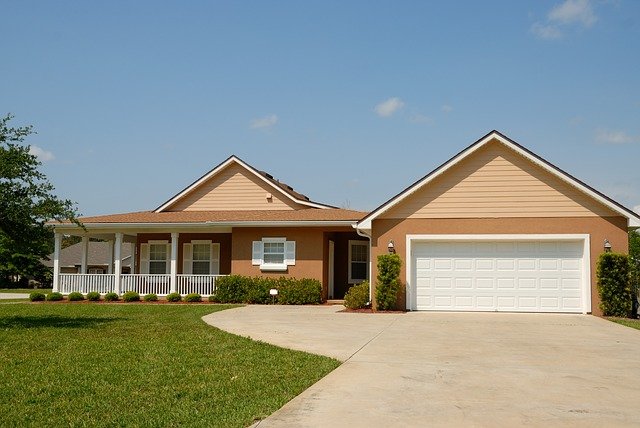 Tough and strong, a concrete driveway is able to hold considerable weight. The best part is that it requires very little maintenance, is reliable, practical, and lasts long.
If you love a personalized driveway look in terms of patterns, designs, and even color — you must go for this kind. It's a popular choice for those who want a modern layout or style for their driveway. You may go for smooth, stamped, or decorative concrete driveways.
However, there are a couple of negative aspects to it too. A concrete driveway is very prone to staining. If you're thinking of changing the oil in a car, be careful and avoid spillage at any cost. Cleaning it off your concrete driveway will be difficult.
Also, in extreme winters – snow may damage the surface. It may break down due to repeated freezing.
Another downside is that it may crack and is not water permeable. However, this problem can be easily dealt by a professional installation with necessary expansion joints and drainage. Once its installation is perfected, you can heave a sigh of relief. This driveway is going to serve you well, and for years.
What Are The Best Driveway Maintenance Tips? Let's review them together!
Resin driveways (bound and bonded)
Another popular choice is the resin driveway. It offers flexibility and comes in various colors. Both bound and bonded are similar, but have slight difference.
A resin bound driveway works on a trowel-applied system. It has selected aggregates which is combined with the resin. The mixture is then laid to a level surface. It is quite smooth, with no loose stones. Resin bonded on the other hand is where the aggregate is bonded onto a resin base. It has a textured appearance with lots of loose stones.
Both are water permeable, provided the installation is perfect. If not, these may crack. Some homeowners have reported that in such a case, the top surface lifts up and moves. A situation that's difficult to repair.
Read more: Exposed aggregate patios
Indian stone driveways
Indian stone offers a natural sandstone appearance and adds a beautiful look to your driveway. It looks exotic. The best part is that paving can have varying thicknesses. It ranges from 25mm to 35mm. Thicker the slab, the more perfect it is for a driveway where you require heavy-duty slabs.
They are characterized by lower water absorption and high flexural strength than other kinds of softer, more porous and cheaper sandstones
The downside is that their sizing and colors are limited. The installation needs to be very, very good. If not, individual flags may wobble, become loose, or sprout weeds between the spaces.
Block paving driveways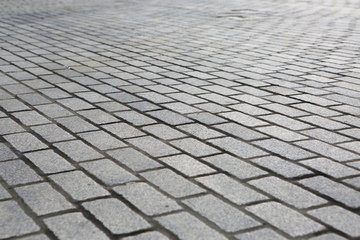 This is a practical driveway solution without skimping on style. A little similar to Indian stone driveway, it has even slabs or small concrete blocks. Since they require precise and skilled laying, the installation cost is more than most driveways. If budget is not an issue, they are a great choice. You can make them as attractive as you want with different styles and designs.
Be aware that such a driveway requires regular maintenance and cleaning. It may even attract moss or algae if neglected for long.
Crushed stone or gravel driveways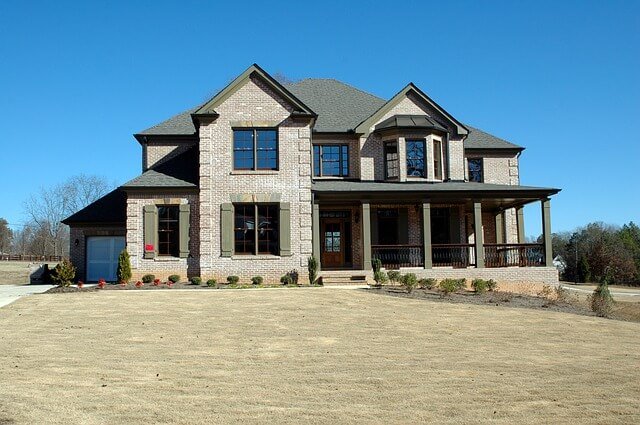 They're one of the most affordable driveway choices available, especially for those who want their driveway to have a country vibe. Most importantly, the installation doesn't require too much expertise. The process of laying gravel or crushed stones is quick — and the driveway is ready to be used right away.
Having said that, these need regular maintenance because they are laid directly onto the ground. If you live in a place which has heavy snowfall, removing it off the driveway will pose a lot of problems. You will also need garden membrane and a weed killer to prevent weeds and grasses from growing in this area.
Another drawback is that such a driveway tends to be very loud. Forget driving a car up to the house, even walking over it is heard. The same point can be an advantage if you want to deter burglars!
Tarmac or asphalt driveways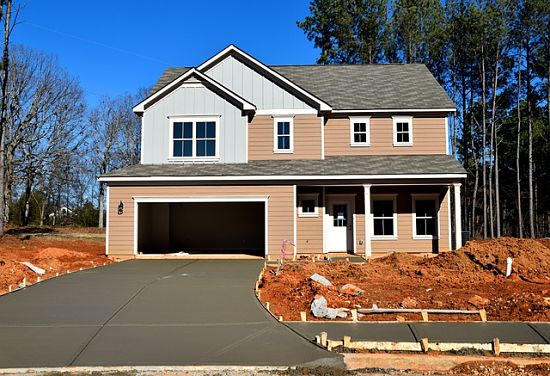 A perfect choice for those on a budget. Such a driveway looks smooth and pristine. It has a vibrant black appearance that makes your driveway seem clean and attractive. Since the material and feel match the road outside your home, the driveway is more like an extension of the street. Which is charming in its own way.
It looks best with a small front garden. The reason is that there are limited color options. To say it simply, a tarmac or asphalt driveway looks a tad boring. A garden brings out its simplistic appeal better.
A word of caution though: while it's long-lasting, it may deteriorate due to the fact that chemicals and oils from vehicles react with the tarmac — sometimes even dissolve it. So do keep that point in mind before choosing it.
Just for your information, you may also go for an even cheaper tar and chip driveway option which is a great alternative to asphalt driveways.
Read more: Introduction to circular driveways
Final Take
There are many different types of driveways to choose from. From cobblestone, tarmac, to block paving — the options are many. Weigh the pros and cons and do your research before investing in one. Once you select the perfect driveway material that is cost-effective, practical, and more your style — make sure that you install it well. A bad job can make your driveway ridden with problems. Something no homeowner wants. But, we are sure you will make the perfect choice.
Read more: Financing options for driveway paving
7 Different Types Of Driveways: Practical, Popular And Good Looking
was last modified:
April 10th, 2023
by
Recommended