A Brief Introduction to Window Renovation
The cold winter months are just around the corner, and now is the time to address any home insulation issues that may need your attention. Your home's windows and doors are the first line of defense against the elements, and making sure they're in decent shape to shelter you efficiently during the coming months ought to be on top of your priorities list. If you've been noticing that your windows are getting harder to open and shut, often see condensation on the glass or feel drafts every time you walk by a window, it may be time for you to consider a window renovation. Here's a brief introduction to window renovation to help you make the right choice.
Telltale signs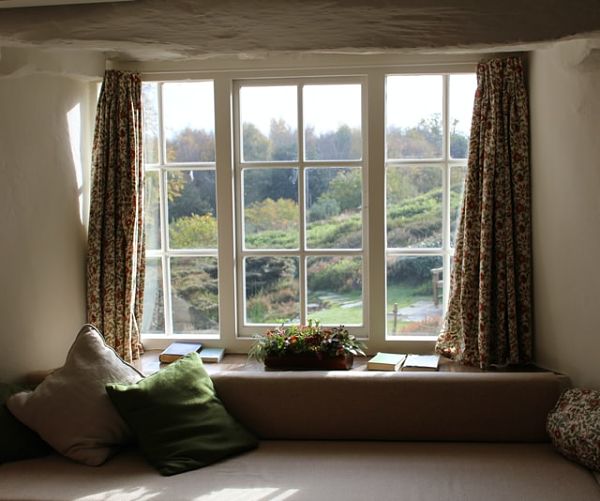 How do you know when it's time for you to renovate your windows? Look for these telltale signs.
Faulty latches and worn weatherstripping are signs that you may need to invest in minor window repairs.
Condensation, rotting wood, peeling paint, and warping are signs that you need to replace your window.
Drafts and difficulties in operating the windows are also signs that you need to replace your windows.
If you see your energy bills increasing, then you may again have to consider replacing your windows.
Types of windows and replacement costs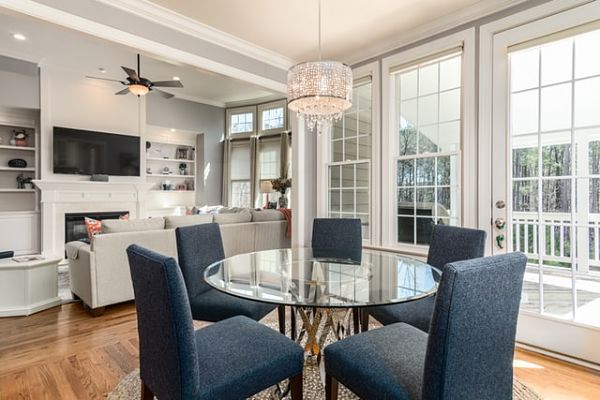 Before you run off to the store to buy replacement windows for your renovation project, let's introduce you to the most commonly used types of windows and how much they cost. Of course, the type of windows you eventually buy will depend on the architectural style of your home and your budget.
1. Double-hung windows
Double-hung windows are double sash windows where both sashes move up and down. This design allows you to open half the window. These types of windows typically cost between $150 to $650 per window. The installation will cost you another $200.
2. Single-hung windows
These windows allow only the lower window sash to open and shut, and cost between $100 to $400 a window. Add another $75 to $200 for installation charges.
3. Casement windows
Casement windows can be opened and closed vertically like doors. They are operable using a handle or a crank. Casement windows cost between $150 to $1000. Installation for the more expensive windows could cost as much as $900.
4. Awning windows
These are similar to casement windows but are hinged horizontally. Expect to pay between $325 to $895 per window, with an additional $150 to $200 for installation.
5. Picture windows
Fixed windows or picture windows do not open at all, and are a single fixed pane of glass. Expect to spend between $65 to $700 per window, and twice that amount including installation charges.
6. Sliding windows
Sliding windows, as the name suggests, slide vertically on a rail to open and close. These windows will put you down between $150 to $800 per window. Installation could cost as little $100 all the way up to $700.
7. Bay and bow windows
These types of windows are designed to project outwards from an outside wall. Bay windows cost between $1500 to $7000 including installation while getting bow windows installed will put you down $2,000 to $10,000.
8. Storm windows
Storm windows are windows that are installed on top of your home's original windows as a means to offer extra weather protection and insulation. These will cost you between $100 to $250 per window.
Read more: How to build a window sill
Window frame materials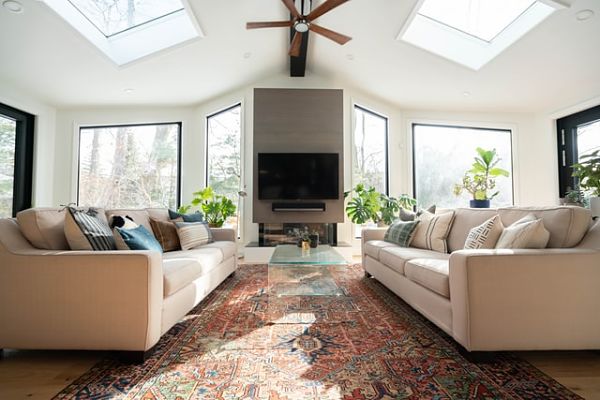 Let's now take a look at what your choices for window frames are.
1. Aluminum
Aluminum frames are lightweight, durable, and mildew resistant. They are a favorite among architects, since they are easy to use to make custom frames, and their thin frames with clean lines are aesthetically pleasing.
2. Wood
Wood frames are an all-time favorite for those that want a classic look that they can match with their interiors. Wood frames also make great insulators. However, wood window frames tend to warp, plus you have to deal with rot, wood-boring insects, and other forms of damage. This makes upkeep expensive.
3. Vinyl
Vinyl is the most affordable and popular frame option. These frames are great insulators, durable and low maintenance.
4. Clad
These are wood frames with an external coating of fiberglass, aluminum, or vinyl. They are durable and easy to maintain, considering they do not need painting.
Pro tips
If you have historic windows and need a historically accurate window restoration, make sure you contact experts with experience handling historical building renovations.
Make sure you buy energy-efficient Energy Star certified windows to replace your existing windows. These can save you money on your energy bills.
Fire codes require that basements and bedrooms have at least one window large enough for you to crawl out of in case of a fire.
Window panes can be glazed. The more glazed a window pane is, the more energy-efficient it is.
A Brief Introduction to Window Renovation
was last modified:
September 21st, 2022
by
Recommended