Double Hung Windows: What You Need to Know
Are you planning to give your home a facelift? Replacing windows can do wonders in this regard. While there are various types of windows to consider, there is no denying that double hung windows can add a unique sense of style to any home. Apart from the classic look, it also aids better indoor ventilation as both sashes can be moved vertically. Unlike single hung windows with just one operating sash, this variety allows more flexibility. This classic window comes in a wide variety of colors, designs and sizes. However, it can be divided into three main subtypes.
Subtypes of double hung windows
1. Equal sash
As the name suggests, this type comes with two equal sashes.
2. Cottage style sash
In this type, the upper sash is smaller than the lower one.
3. Oriel sash
This is exactly the opposite of cottage style sash. In this type, the bottom sash is smaller than the upper one.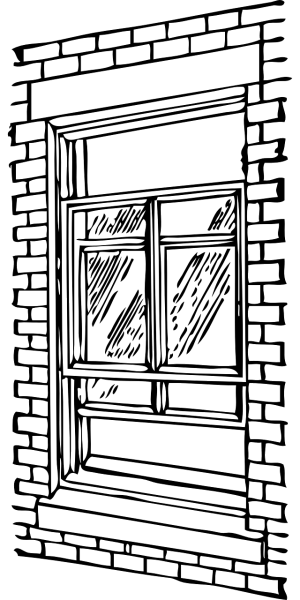 Major benefits
Double sash windows come with the benefit of controlled ventilation. You will be able to open the window anywhere between 0% and 50% of the complete frame.

Another important benefit is the ease with which you can clean the window. The sashes run in two parallel lines, accounting for easy cleaning.

This window type also goes well with more home decor, making it a popular choice among Americans. Be it a traditional home or a modern interior, this window type will always add to the overall look and feel of rooms.

This window type is also popular for holding screens and air conditioners easily. The vertically sliding sashes make it very easy to install and uninstall an air conditioning unit or a screen.
Read more: Advantages of UPVC Sash Windows Over Casement Windows
Disadvantages of double hung window
This window type is not as airtight as the other alternatives available in the market. This may cause some problems during winter, as the window will not completely stop cold from outside to enter the rooms.

Another disadvantage is the fact that you will not be able to completely open the window. 50% is the maximum you can open.
Read more: Beautiful Window Treatment Ideas For Your Home
Costs
This window type comes in a lot of varieties. The cost of a single unit usually varies between $450 and $585. You will also need to add the labor cost, which is usually $38 per hour. However, you can get in touch with multiple vendors to get a better price or simply check our window replacement cost estimator. If you are looking to buy several of these windows together, you can expect to get a discounted price.
Types of materials
Double hung windows come in four types of materials – vinyl, wood, aluminum and fiberglass.
1. Vinyl frame
This is the most affordable variety, but is known to wear out faster. While white vinyl window frames are extremely popular, they do not provide much support to the entire structure.
What are the Different Types Of Glazing For Windows And Doors? Let's find out!
2. Wood frame
Wood double hung windows are easily the most expensive of the lot. Thanks to its high durability, it is a natural choice for traditional homes. However, the downside is the fact that these frames get affected by the weather over time and may require a lot of maintenance.
Take a look at our guide on Different Types Of Window Frames For Your Home to have a better insight!
3. Aluminum frame
This is a strong variety with high resistance to weather conditions. However, it may not be the best option for individuals living in colder parts of the country.
4. Fiberglass frame
Fiberglass is the top pick among the lot, thanks to its strength, weather-resistant capability and insulating quality. It is an expensive variety, but is a good choice for most modern homes.
Have you heard about window tinting? All about this great improvement process for your windows with our essential guide on home window tinting
Enhance your experience
Did you know you can add several features to your existing double hung windows? You can add a weathered coating or an insulated glass to make it more airtight and energy-efficient. You can also have impact windows for protection from hurricanes. This is a feature that you cannot afford to miss if you live in a hurricane-prone area.
Can you install it yourself?
You may find multiple tutorials and guides online telling you how to install a double-hung window. However, window replacement is a very skilled job and is best left to the experts. While you may be successful in setting the window up, there are finer details such as managing the right gaping and spacing, which requires a practiced hand.
How to choose the right vendor?
Once you have made up your mind in terms of the material type and overall requirement, you can get in touch with vendors for quotes. It is also a good idea to check their reviews online to understand their market credibility. You need to find the right balance between an affordable price and credibility to be able to pinpoint the best vendor for you. Also, try to understand the after-sales services and warranty details, if any, to be able to assess the deal in totality.
So, what are you waiting for? A double hung window is an excellent choice if you are looking to renovate your house. Get started today!
Double Hung Windows: What You Need to Know
was last modified:
September 21st, 2022
by
Recommended