How to Hire the Best Bathroom Remodeling Contractors?
Planning a bathroom remodel? It's a smart move to hire professional bathroom remodeling contractors, and the best ones. A bathroom renovation generally involves difficult operations such as electrical work, tile installation, and plumbing — and should be left to the professionals.
We understand that the process of finding the right bathroom remodeling contractors can be a daunting one, but it'll yield good results in the long run. Bathroom remodels (whether half, guest, or master bathroom) give one of the highest returns on investment among all home improvement projects.
1. Chart out a clear plan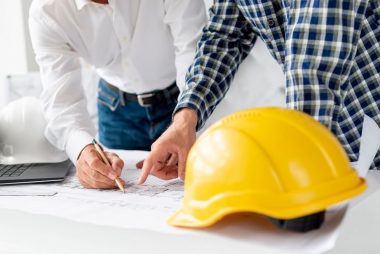 Photo by Freepik
While you won't have to provide your bathroom contractor with the floor plans of your home, you need to convey what you expect from the renovation. Have a definite idea about your budget estimate, bathroom size, it's design, style, and layout.
For instance, if you're contemplating changing your bathroom's footprint, or want your plumbing and electrical lines moved — let the potential contractor know. If you have any type of bathroom flooring, toilet, shower area, bathroom sink, or light fixture in mind — let them know that too.
Planning a renovation for your bathroom? Try our free bathroom remodel cost estimator; it's easy and convenient to use!
Read more: Why should I estimate my bathroom remodel?
2. Choose between bathroom contractors and bathroom designers
Most bathroom remodeling contractors work on the bathroom design plan you give them to execute. Bathroom designers, on the other hand, have more full-scale operations. They take care of the initial design to the very last detail including, the bathroom mirror on the wall. Assess your requirements and decide which one you want to hire.
Check out these tips on Internet Marketing for Contractors and Construction Professionals
3. Explore the contractor's credentials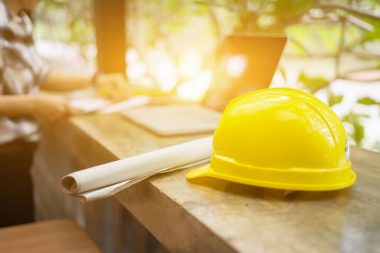 Photo by Pxhere CC0
It's crucial that you thoroughly check out the bathroom remodeling contractor you're thinking of hiring. Make sure they have the following:
Proper license: They should meet all the licensing requirements for your state, city, and type of project.

Valid insurance: Always, always ask for proof of insurance. Also, verify that their insurance policy is in full effect.

Proof of financial stability: Explore the contractor's equation with suppliers, the local Better Business Bureau, your state's consumer protection agency, and even the subcontractors. Ask for financial statements from their bank.

Customer references: Ask for the names of their previous customers. Find out if they were satisfied with the services. Explore all the online reviews.
Take a look at these tips to Spruce Up Your Bathroom Without Breaking The Bank
4. Offer to supply your own materials
When you buy your own materials to remodel your bathroom, you'll save money. Especially when it comes to buying decorative or expensive items. It could be the bathroom fixtures, recessed lighting, bathtubs, or showers. Hire the contractor who's fine with this kind of arrangement.
5. Decide on a tight schedule and deadlines for milestones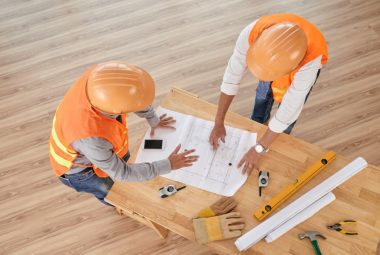 Photo by Freepik
It's highly inconvenient if you have to function without your bathroom during a renovation. Discuss the schedules with the remodeler. Good bathroom remodeling contractors are able to estimate the timeline accurately. Of course, deadline extensions are unavoidable sometimes.
6. Get the bathroom remodel cost estimate in writing
DO NOT settle for a verbal estimate. If you run into problems later on, it won't leave you any recourse. Always get your estimates in writing. Ensure that it describes the renovation work in detail. The estimate should indicate the itemization of labor and material costs along with any profit margins.
Can Adding a Bathroom to a House Increase Its Value? Let's find out!
7. Read the fine print in the contract
The contractor's written agreement is your best protection against any damage or delay later. Make sure you understand every aspect. Ask questions about how the subcontractors will be paid, what percentage of the total cost will be the deposit initially, the schedule for the remaining payments, how change requests will be billed, and so on.
Remember that you should never pay more than about a third of the total cost as a downpayment. Pay the final amount only when the work is complete, and to your satisfaction.
Read more: Wondering, "Do I need an architect or a contractor"?
Last words
Whether your bathroom remodeling is as simple as changing the showerhead, shower pan, and shower door or as complex as installing bathroom tiles or even gutting the entire bathroom — the right contractor will help you achieve the bathroom of your dreams. Though you may be tempted many times for a DIY bathroom remodeling project, it's more complex than you think.
There are certain aspects of a bathroom renovation that you may not be qualified enough to handle. And, there's nothing worse than a remodel gone wrong. It could lead to serious issues such as water intrusion, damage, or mold and mildew.
Bathrooms have the greatest impact on your daily life. Needless to say, you'll want the best quality of construction for your bathroom. That's why it's important to hire reputed and experienced bathroom remodeling contractors for the job.
Read more: Important Reasons to Hire Painting Contractors
How to Hire the Best Bathroom Remodeling Contractors?
was last modified:
March 22nd, 2022
by
Recommended