Best neighborhoods in Cleveland, Ohio
Moving to Cleveland, Ohio, with your family? Choosing the best location to settle down can be challenging. You have important things to consider such as neighborhood safety, quality of schools, cost of living, location, amenities, the house styles, and the house rents or prices. The choices and the ifs-and-buts can be quite overwhelming. To make your shift easier, we've lined up the best neighborhoods in Cleveland, aka forest city, for you.
Let's begin with the in-depth neighborhood guide to help you start a new chapter of your life.
Tremont
Best features: Ideal for families, rich in history, arts, and culture
Average home price: $386,000
Average rent: $1,375
This bustling urban village is one of the largest and perhaps the most popular neighborhoods in Cleveland. It's conveniently located on the West Side along the Towpath Trail. It's also one of the most expensive places to live in Cleveland – mostly because it's just minutes away from downtown Cleveland. The low crime rate in this residential area makes Tremont one of the safest neighborhoods.
You can find amazing breweries, great restaurants, grocery stores, boutiques, art galleries, and coffee shops.
If you enjoy history and architecture, you'll love the unique character of this area. Families especially love the green spaces and outdoor recreation at the historic Lincoln Park and Tremont Park. Plus, the school system is good.
Ohio City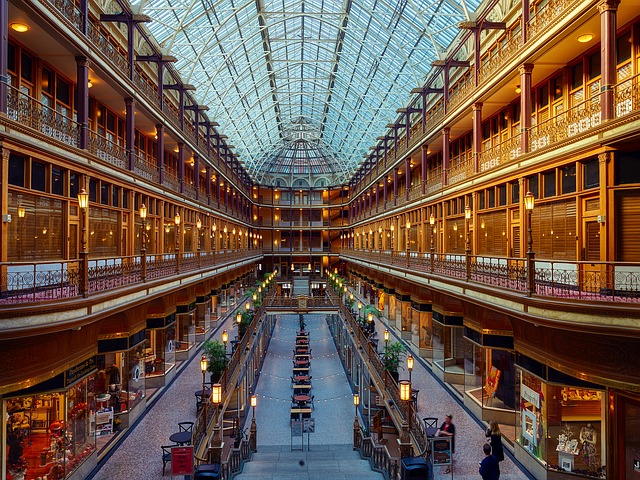 Best features: Trendy place, great food, fantastic entertainment hub
Median house price: $176,000
Average rent: $1,413
Ohio City is located north of the Old Angle, a traditionally Irish community. This Cleveland area is one of the trendiest neighborhoods – thanks to the amazing entertainment hubs, vibrant nightlife, and superb dining facilities.
And, you can easily commute to Downtown Cleveland by crossing the Cuyahoga River.
Did you know, this place was once the epicenter of boxing? Today, the place is a magnet for millennials who enjoy high-end bars, gourmet restaurants, beer gardens, hip lounges, and bistros. The best part about this part of Cleveland is the proximity to the bustling West Side Market. If you visit this place, don't forget to try the amazing homemade ice creams there. You'll be hooked for life!
Downtown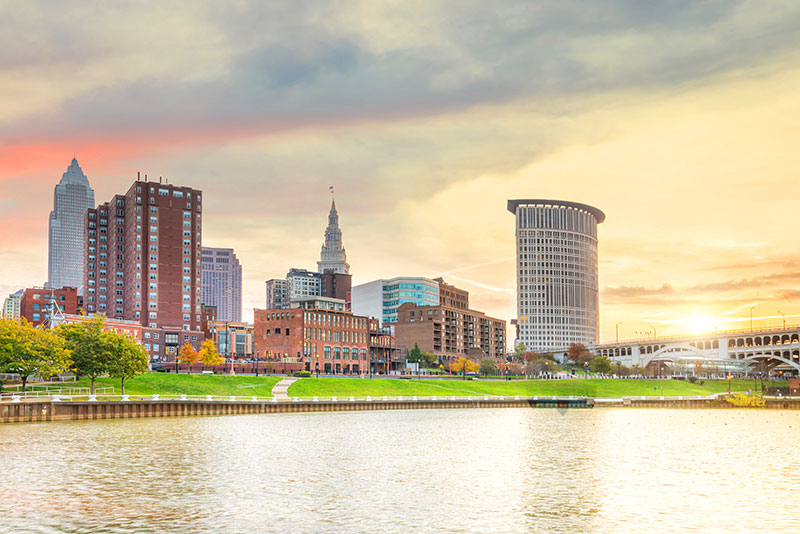 Best features: Ideal for young professionals, trendy neighborhood
Median home price: $305,000
Average house rent: $1,432
Downtown is without a doubt one of the most expensive areas in Cleveland. It does have fantastic amenities and great community life. Additionally, the upscale neighborhood is walkable as well as bikeable.
There's a continuous influx of people such as young professionals and creative people who live in housing units within 3.2 square miles. The convenience that this place offers is unmatched. You'll find amazing shopping areas, restaurants, boutiques, lounges, grocery stores, entertainment venues, and fun nightlife – all within walking distance.
Read more: Best neighborhoods in Richmond VA
MidTown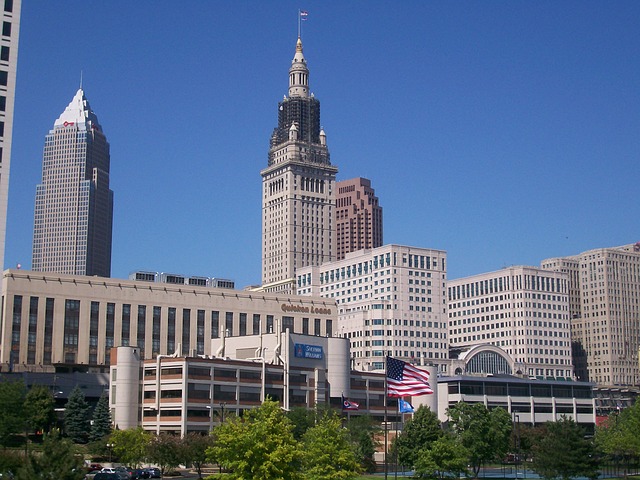 Best features: Affordable living, up-and-coming cleveland neighborhood, popular attractions
Median home price: $119,000
Average house rent: $1,047
This charming and historic neighborhood is one of the most affordable places to live in Cleveland. And, it has more housing projects planned for the future. There's a huge influx of grad students, medical students, and hospital employees due to its convenient location and proximity to Cleveland State University and Cleveland Clinic. You can find some of the best theaters, popular music venues, and museums here.
Read more: How much house can I afford on 120k salary
Kamm's Corner
Best features: Safest Cleveland neighborhood, family-friendly, parks and river
Average home price: $170,000
Median home rent: $656
This large, family-friendly neighborhood is packed with amenities such as shopping centers, outdoor recreation, and entertainment. It's an extremely affordable neighborhood for renters.
Its western border follows the Rocky River and the Rocky River Reservation. The large wooded area surrounding the river is a haven for outdoor enthusiasts. And, there's a good golf course and game fields around.
University Circle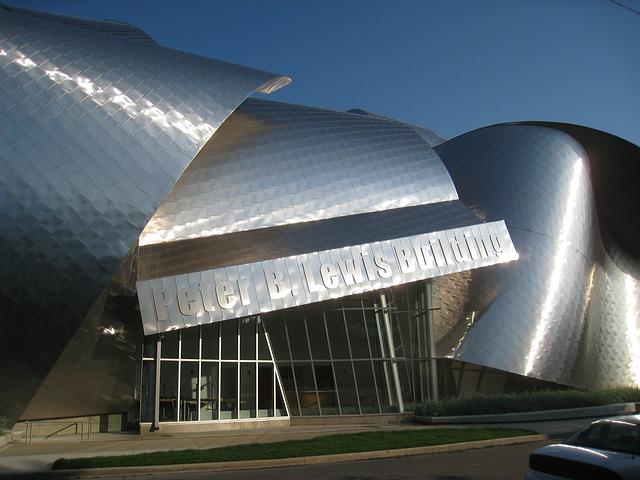 Best features: Great for millennials and students
Average home price: $519,000
Average house rent: $1,557
As the name suggests, this is a major hub for students. University Circle offers an exciting life – thanks to the city's nationally ranked hospitals and prestigious universities. Moreover, the historic neighborhood is a cultural hub with diverse residents. It has some amazing museums, highly rated parks, a great culinary scene, casual bars, fun activities, and most importantly some of the top schools.
Of course, these amenities come at a premium. The high home prices make this area one of the most expensive places to live in Cleveland.
Read more: US university cities rental housing market competition
Edgewater
Best features: Lakefront neighborhood, amazing views and beaches
Median home price: $275,000
Average home rent: $1,023
If you're a Beachbody, you'll find Edgewater extremely desirable. It's located on the West Side along Lake Erie and is close to Edgewater Beach. The beach is pet-friendly too!
Plus, you have proximity to Edgewater Park – something families will simply love. Surprisingly, this Cleveland neighborhood is affordable – especially for the renters.
Solon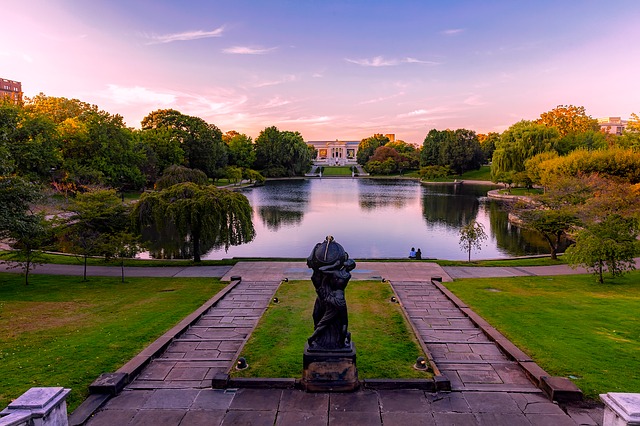 Best features: Ideal for families, good amenities, lake, green areas
Median home price: $300,000
Average home rent: $1390
This neighborhood is great if you're looking for a place to raise a family. It has one of the best school districts of Northeast Ohio with some great elementary and high schools. And, it's a safe place to live in. Your kids will love the outdoor activities, amenities, and community events. In fact, the place hosts lots of fun programs for the kids, adults, and senior residents.
In addition, it's home to a beautiful golf course, a fishing lake, and tons of picnic areas.
Read more: Best neighborhoods in Toledo, Ohio
Last thoughts
Cleveland is witnessing a metamorphosis. Today, it's considered a good place to live in. No wonder, it's catching some serious attention from millennials.
There's no doubt that the city has a lot to offer. This includes a low cost of living, some of the best schools in the state, a good hospital system, and a lovely cultural diversity. If you're looking for the best neighborhoods in Cleveland, this list will help you find your perfect location.
If you prefer a slower pace of life, Cleveland is bound to be a great destination for you. You can enjoy a good, peaceful life along with some great eateries, sporting events, museums, and beautiful lakes.
Read more: Neighborhood etiquette: How to be a good neighbor?
Best neighborhoods in Cleveland, Ohio
was last modified:
June 12th, 2023
by
Recommended