6 tips for buying a home during a recession
With home prices continuing to rise to record highs across the U.S. and predictions of an impending recession, you might think buying a home in the current housing market is an impossible task.
Home buyers are facing challenges of supply and demand, with more people looking to buy and not enough housing stock available. The supply of new construction homes is limited, as builders struggle with scaled-back production, skyrocketing labor and materials costs, and tighter lending laws and regulations.
The existing home market is affected by high prices as well, as more homeowners choose to renovate rather than move. While some homeowners may be tempted to sell and cash in on their home's equity, many would need to buy another home and face the same high prices as new buyers.
It may take several years for the housing supply to catch up to demand, and home buyers who choose to wait for the market to calm down may find themselves in a holding pattern.
While buying a home during a recession can be challenging, there are ways to be strategic about it. Here are some things to keep in mind:
Advantages of buying during a recession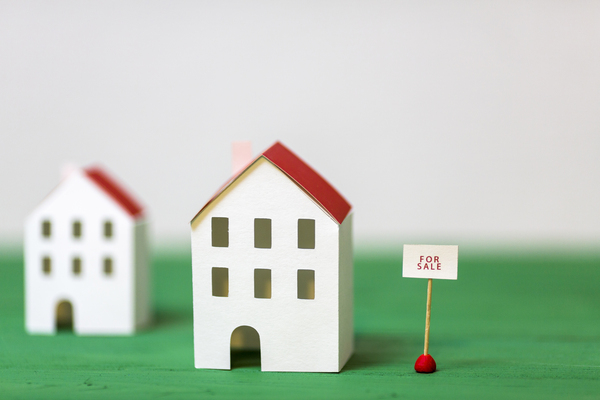 Asking prices are lower
During a recession, there are typically fewer home buyers in the market, which may translate to homeowners lowering their asking prices to make their properties more appealing. Fewer home buyers can also mean longer selling cycles, which can be a challenge for homeowners hoping to sell in a hurry due to financial strains, downsizing, or in order to take advantage of other opportunities. Many sellers may feel compelled to lower their asking prices in hopes of offloading the house faster.
Sellers are more open to making concessions
Buyers may find they have more leverage during an economic downturn to ask for concessions from a seller, especially if that seller is eager to unload the property quickly. For example, a buyer may ask the seller to cover all or a portion of closing costs or offer credit toward necessary repair work that an inspection may have turned up.
Lower interest rates
Historically, the Federal Reserve's response to a sluggish economy and reduced spending has been to lower its benchmark on short-term interest rates, which typically results in lower interest charges on loans, including home mortgages.
Downsides of buying during a recession
Lenders may tighten requirements
Periods of recession are often accompanied by job loss and depressed income, and it may be harder to secure a mortgage for some home buyers, as lenders exercise more caution before issuing housing loans. Loan applicants may be required to have a higher credit score or provide a bigger down payment, for example.
Foreclosures and short sales
A down economy often brings with it any number of foreclosures and short sales, which can translate to savings for a home buyer who knows how to shop for a good deal. But these stressed properties can come with their own challenges. Short sales often involve multiple lenders and can take several months to close. Foreclosures may show significant damage from prolonged vacancies and are often sold as-is — they may not be eligible for credits to address home renovations and repairs.
Tips for buying during a recession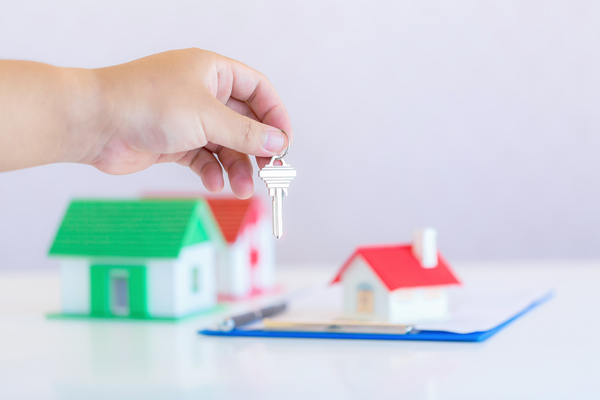 Consider the following guidelines for buying a home during a recession to ensure you make the right choice for your situation:
Assess your financials
A weak or sluggish economy often means less job stability and reduced income. If you purchase a house and lose your job, are you prepared to carry the mortgage with six months of emergency savings? How much have you saved for a down payment? Do you anticipate your expenses changing in the coming years due to a growing family, college, or retirement?
Assemble your team
You might think that home shopping during a recession means less competition, but remember there will be other bargain hunters looking at the same properties as you are. Be ready to move quickly on a good deal and get preapproved for a mortgage ahead of time. It also makes sense to have a home inspector and insurance agent on hand to offer a professional perspective on any problems discovered in a home inspection and how much it may cost to insure the home.
Steer clear of bidding wars
Check your emotions at the door and remember that the advantage of buying in a down market is the possibility of a good deal. Bidding wars often result in buyer's remorse once the dust has settled and the buyer realizes they may have overpaid. Set a firm budget and stick to it.
Don't forget a title search
Your attorney or real estate agent can set up a title search to verify that there are no issues with a home's title and that it may be transferred to a new owner without risk of liability. A title search is a good idea for any home buyer, but particularly in a recession when a homeowner may be looking to unload a property quickly because of financial distress, imminent foreclosure, or other undisclosed crises. You don't want to find out at closing that a home is hindered by a lien from a contractor, bank, taxing authority, or another service provider.
Ask for concessions
A stressed economy is typically a buyer's market, as home values drop and some homeowners are under pressure to unload their investments. Work with your real estate agent to ask the seller for concessions. Concessions may include asking the seller to cover some or all of the closing costs, make repairs, or offer credits for issues revealed during an inspection. It could be asking for certain appliances or fixtures to remain in the home or a reduction in the sale price.
Walk away if it doesn't feel right
Stressed homeowners selling during a down market may forget a recession is typically a buyer's market. If the deal doesn't feel right or the homeowner is unwilling to negotiate, don't be afraid to walk away from what could be a financial mistake. Wait until you find the right home for you.
Read more: Housing market recession  
6 tips for buying a home during a recession
was last modified:
May 19th, 2023
by
Recommended