How to Change Your Home Decor in Weeks
Changing your home decor doesn't need to take a lot of time. In fact, you can redo most of your rooms within a few weeks. Does that sound impossible? Follow these tips to transform your home quickly. You won't believe the results you get.
Learn about your furniture options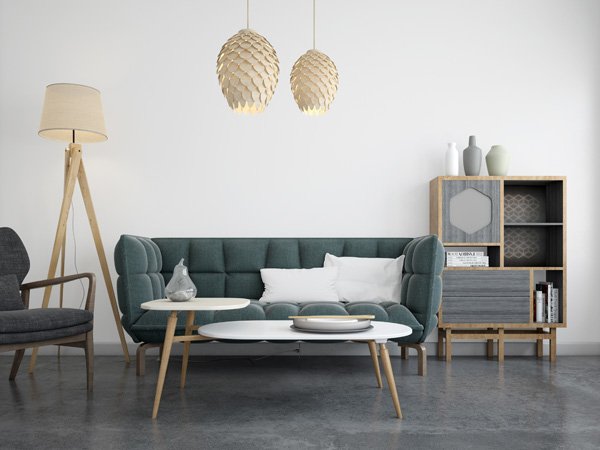 Before you stroll into a furniture store, take time to research your furniture options online to find designs that match your home. Some types of home furniture to know include:
Multifunctional tables like ottoman tables, nightstands, coffee tables, console tables, and work tables.
Comfortable chairs such as club chairs, accent chairs, recliners, English rolled armchairs, and armchairs.
The vast range of sofas available for family rooms and living rooms, such as sectionals, recliner sofas, chaise lounges, sleeper sofas, and loveseats.
It's hard to beat a really great sectional sofa because they offer so many options for comfort and style. They also come in diverse prices that will fit any budget.
If you feel overwhelmed by a large number of beautiful sectional sofas, consider:
Heidi Reversible Sectional from Allmodern – an affordable sofa with a sleek, modern design.
The Sactional by Lovesac – a big, comfortable sofa perfect for families.
The Trouper Sectional by La-Z-Boy – a sofa with the plush cushions you would expect from a La-Z-Boy.
Once you know more about the furniture available to you, narrow your options to the choices that you think will fit your family's lifestyle.
Keep up with the latest home decor trends
If you're going to spend some time and money updating your home, you might as well catch up with the latest trends so your rooms will be attractive for several years. Of course, it goes without saying that you should do you. Don't conform to trends you don't like. Still, knowing about interior design trends could help you find inspiration.
Some trends to expect in 2021 include:
Peel-and-stick wallpaper – a terrific, low-cost option that lets you change wall colors and designs whenever they bore you.
Industrial styling – mix wood, metal, and stone to get a surprising amount of style from neutral colors.
Wicker and rattan accent furniture – the perfect option for people who miss spending more time outdoors.
Find one new focal point for a room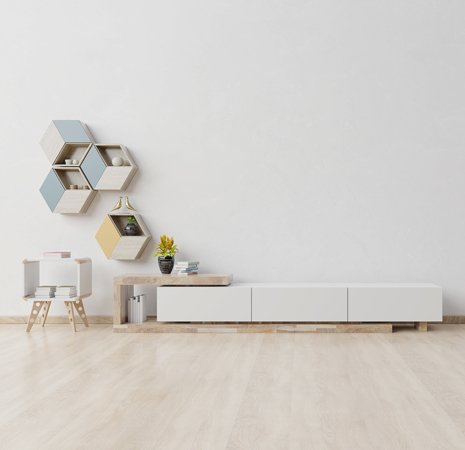 A single item can change a room's vibe by adding a new, interesting focal point. You have unlimited options when it comes to choosing something that attracts attention. Many experts recommend finding objects made by local artisans. That way, you get a one-of-a-kind work of art that stands out.
Common items that serve as focal points include:
Large, healthy plants that will surprise visitors.
Lamps with breathtaking shades or stands.
Large mirrors with gorgeous frames.
A circular mirror hung against busy wallpaper.
Paintings, photographs, maps, or other artistic prints hung on the wall as a group.
A rug with bright, bold colors.
You can get creative when adding focal points to a room. Don't be afraid to take risks. They can pay off magnificently.
Install new shelves
New shelves create so many opportunities for decorating your home. You can install most shelves in one or two days, depending on how quickly you work and the type you choose.
New shelves give you a chance to display some of the knickknacks that you have been hiding in boxes for years. Pull out seashells you collected during a vacation to the beach. Show off trinkets you adored as a child. Set out small musical instruments, even if you don't know how to play them.
Shelves give you space and permission you need to put your life on display. The best part is that what you put on the shelves will evolve over time, which means your room always has something new to offer.
Read more: Beach home decor
Repaint a door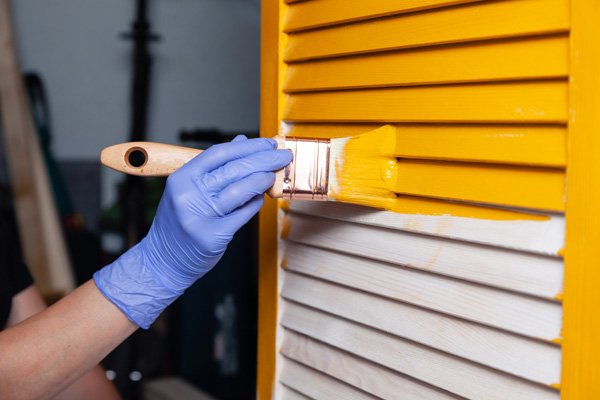 If you feel ambitious, you can repaint every wall in your home. You can probably finish the project in a few weeks as long as you stay committed. Unfortunately, painting walls means that you need to put down drop cloths, put tape on every surface you don't want to paint, and take every item out of the room – not an easy task when you have sofas and beds to deal with.
Skip the bother by repainting a door instead. It's a lot faster, easier and cheaper. And it can add a surprising splash of color that changes the room's feel more than repainting an entire wall.
To repaint a door:
Remove its hinges so you can take it down – a few gentle taps with a screwdriver and hammer should separate the hinges.
Take off the hardware – such as knobs and locks – that you don't want to paint.
Tape over any windows – although you can scrape off paint that accidentally gets on them.
Find a breezy place when you can put the door on a couple of sawhorses.
Add a color that you think your room deserves.
Conclusion
You can transform your home's personality within weeks. In some cases, you can finish the job in hours. Embrace the ideas that appeal to you, make a budget, and get to work!
Read more: 13 stunning modern apartment decor ideas for you
How to Change Your Home Decor in Weeks
was last modified:
February 2nd, 2022
by
Recommended