How to Choose a Front Door for Your Home
When choosing a front door for your home, the options can seem endless. How do you even decide on the best place to start your research? Well, today is your lucky day! We're here to clearly outline your choices with a little help from two experts – co-founder of SparkRental.com Brian David and Pella product specialist Shelby Vanderwilt.
The three main materials available on the market are wood, fiberglass and steel. Davis gives the lowdown on choosing the right kind of door and getting the most for your door dollars: "Front doors actually boast much higher ROI for homeowners than most home improvements. While they still cost more money to buy and install than they produce in higher home value, a new steel entry door returns an impressive 90.7% of its cost upon resale. That makes it the second-highest ROI for all home improvements (the first is new fiberglass attic insulation)."
Steel Doors
Steel doors are considered "lower-level priced," according to Shelby Vanderwilt, and are understandably popular because they are also durable. Steel is an energy-efficient material for doors and you can get great returns (90.7%) with this cost-effective option – plus steel doors boast minimal maintenance and care.
She goes on to share some of the great options available with Pella's steel doors, including factory pre-finish paint, multipoint locks (which take more force to break through) and built-in security sensors. On top of all that, they are fully customized for your home's needs.
Read more: Building a steel frame house
Fiberglass Doors
Vanderwilt explains that fiberglass doors are "mid-level priced," offering up many of the same advantages as steel doors. Fiberglass doors are energy-efficient, and boast "low maintenance and care for homeowners." They can also be stained and painted in any color to suit any style. In fact, installing a fiberglass door is "one of the best ways to add curb appeal to your home."
Fiberglass doors from Pella "mimic the grain of authentic wood doors but with the low maintenance aspects of fiberglass" and are made to order for your home. There are several factory pre-finish paint and stain options available for that all-important "optimal curb appeal," and the same options for multipoint locks and security sensors.
Pella's special frame system provides "exceptional protection against rot, drafts, and leaks" and, for the more style-conscious, their fiberglass doors can be "two colors at once – one color on the outside and a second color on the inside."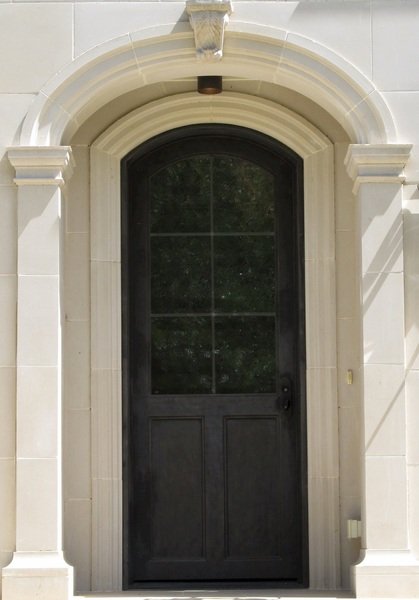 Brian David tells us that fiberglass doors can be "among higher-end home improvements" and "return the majority of their cost in higher home values, at 77.8%." He goes on to warn: "Be prepared to shell out an average of $3,276 to buy and install one though!"
Read more: How much money cost a damage front door?
Wood Doors
There's no denying the natural attractiveness of wood front doors, which Vanderwilt considers "higher-level priced." Spelling it out for us, she shares that the "advantages of wood are the beauty of natural wood grain, the high-end look and feel, and the energy efficiency of natural wood."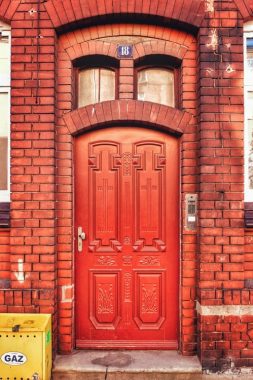 A wood front door is also "extremely customizable to your style and home" and can be as large as you need it to be. Vanderwilt adds that that Pella also offers many "unique glass style options," so you can get exactly what you're looking for.
Now that you know what each type of door offers, you're one step closer to the front door of your dream home!
Read more: Decorating Your Front Door In 4 Easy And Beautiful Ways
How to Choose a Front Door for Your Home
was last modified:
May 17th, 2022
by
Recommended