Decorating Your Front Door in 4 Easy and Beautiful Ways
Investing time, energy and money into decorating your home is something lots of people don't have a problem with – it's your home, and it's only normal for you to make it as enjoyable and welcoming as you can. However, investing all you have into it makes little sense if your curb appeal and, more importantly, your front door are far from perfect. Front door décor isn't always at the top of everyone's priority list, but it should, so here are a few beautiful ideas for decorating your front door that you might want to try out.
Spread the holiday spirit
Whether you live in a huge city like New York or in a smaller place like Rhodes in Australia, the chances are you'll be celebrating one holiday or another at least every other month, which is why you should try to add some holiday spirit to your front door as well. Most people prefer putting up their Christmas decorations as soon as December 1st and leave them there until the end of January, so just find unique front door Christmas décor and you're good for two whole months. And if you include certain spring and summer holidays into the picture as well, you'll be able to enjoy the holiday spirit almost all year long!
Letter monogram

This is an easy and affordable idea every family needs – it's not just a great way to let everyone know your name, but also a chance to show off your creative skills. You can make these huge letter monograms on your own in just a couple of hours and decorate them with fine cloth, intriguing colors and lots of glitter. Another idea you can explore is a house number that can accompany your initials and help your postman find you more easily.
New handles and lock sets
Not a lot of people are into installing new handles and lock sets on their front door. However, this is not just another way to boost your home's overall safety, but also a great decorating idea. New handles can add a dose of elegance and class to your door and help your home make a better first impression. Although this is another project most of us can handle on our own, you might want to consider hiring a professional, just in case. Trusting someone with experience is always better in these situations, which is why more and more people from Sydney area contact a reliable locksmith from Wentworth who can guarantee professional handles and lockset installation and make sure your front door is impenetrable.
Security measures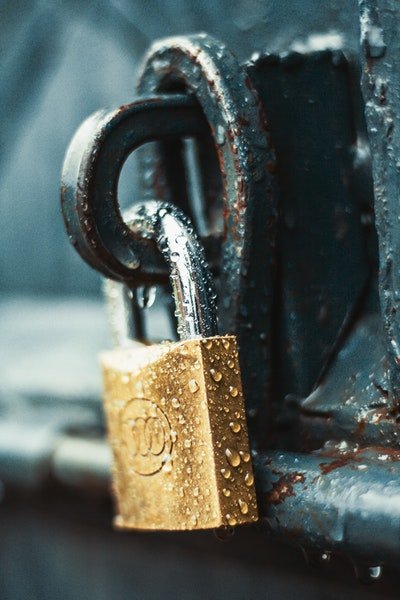 Speaking of security, don't forget to improve it as often as you can – from looking into new safety features and upgrading your handles to installing new doors, everything you do will eventually pay off and you'll feel much safer in your home. And in today's world, feeling safe and at peace has no price, so you'd better start exploring various security options as soon as possible. Ideas like security screens, lock hardware, longer set screws and CCTV are all effective ways to upgrade your home's security and give yourself a good night's sleep.
Apart from these, there are lots of other ways to decorate your front door and turn it into the most exciting part of your exterior – moreover, a huge number of people invest so much time into this décor that their front door is basically the focal point of their home and something both visitors and passers-by notice. Some of the ideas you can explore include chalkboard welcome signs, flower basket cases, exciting picture frames and unique cut-outs, so just find an option that suits you the most and start decorating your front door today!
Decorating Your Front Door in 4 Easy and Beautiful Ways
was last modified:
May 17th, 2022
by
Recommended