Home remodeling isn't just limited to the living room or kitchen. The exterior shouldn't be overlooked or taken for granted. Sometimes it only takes a simple DIY project to turn a ho-hum yard into a special space.
When tackling a remodeling project, don't just rip out and toss everything old in the landfill. Think about how you can repurpose or reuse items that have seen better days.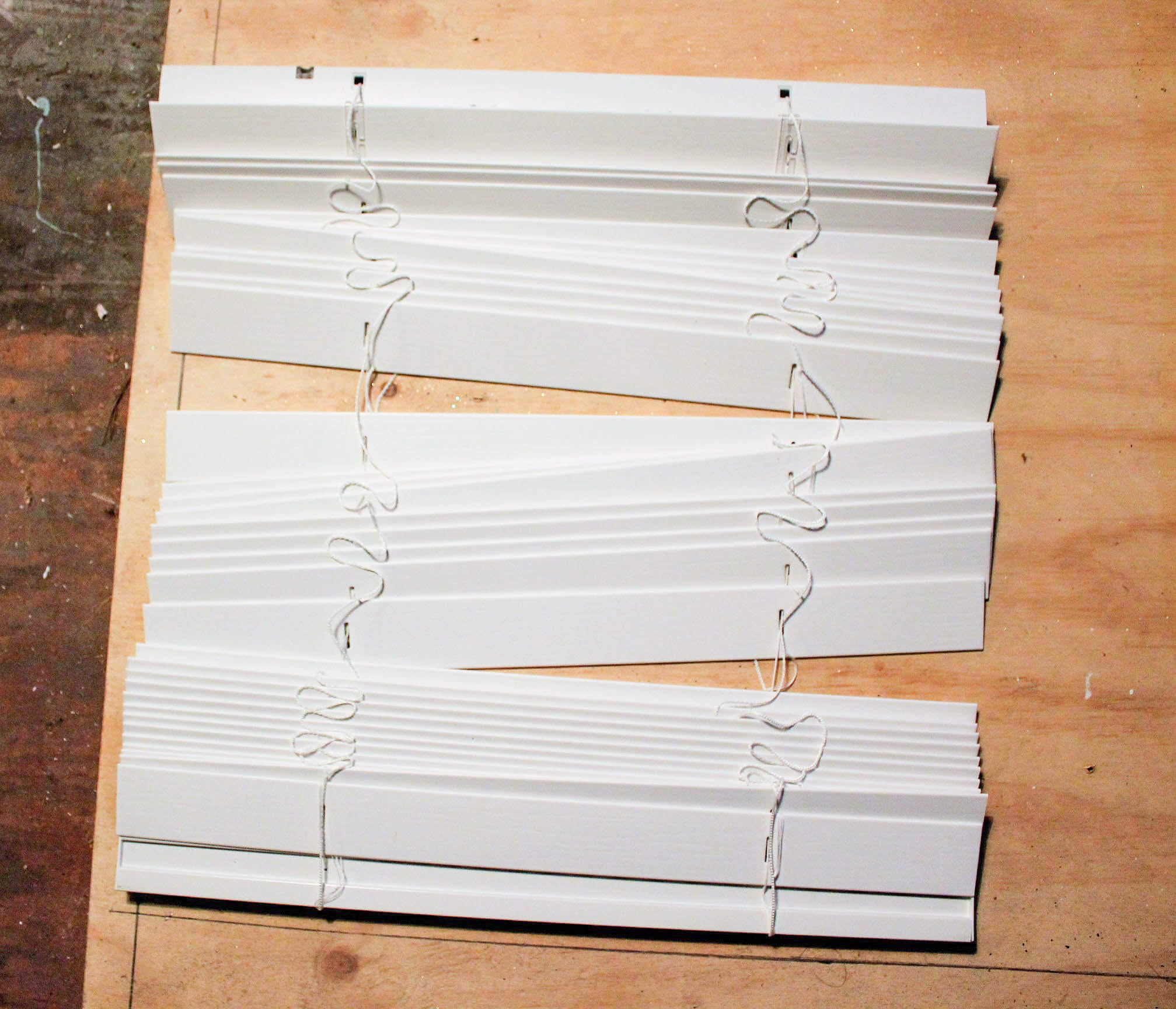 Take, for example, faux wood blinds. They're durable, moisture-resistant and cost-effective while providing privacy and style. They're available in a variety of finishes and stain colors. The faux wood-grain texture offers the look of real wood for less. Faux wood blinds won't chip, are fade resistant and will hold up well outdoors.
When it's time to replace them, separate the old individual slats from the header, bottom, and cord to design and create a unique garden screen for your yard or patio.
Read more: 11 ways to repurpose window shutters home
How to Make a Garden Screen from Old Blinds
Follow these steps to create your own outdoor screen.
Materials:
In addition to a set of old blinds, you will need a cordless drill, a screwdriver, wood screws and a tape measure.
Step 1:
Start by building a wood frame. Since the discarded blinds I had are 24 inches wide, I made a 24-inch-wide by 72-inch-high frame. I used 3-inch by 1-inch pine boards I had on hand. Your frame can be bigger or smaller depending on your need and the width of your discarded blinds.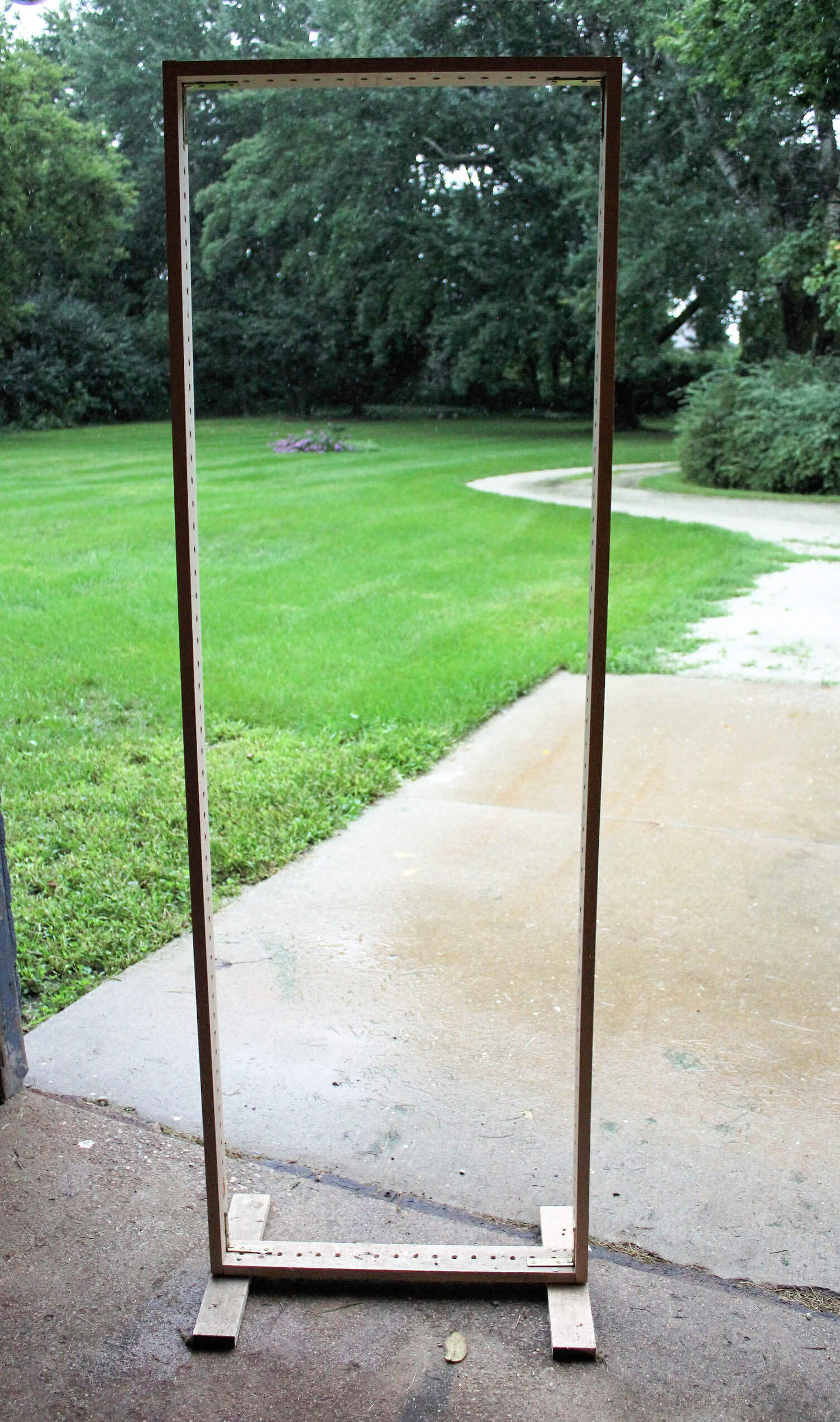 Step 2:
Hold the frame together with a few screws and simple L-brackets at each corner. I added "feet" so it can stand alone anywhere in the yard. For more a secure fit, add stakes to the bottom to make sure it stays upright and in the ground. If you decide to hang it on your house or patio, you can eliminate the feet.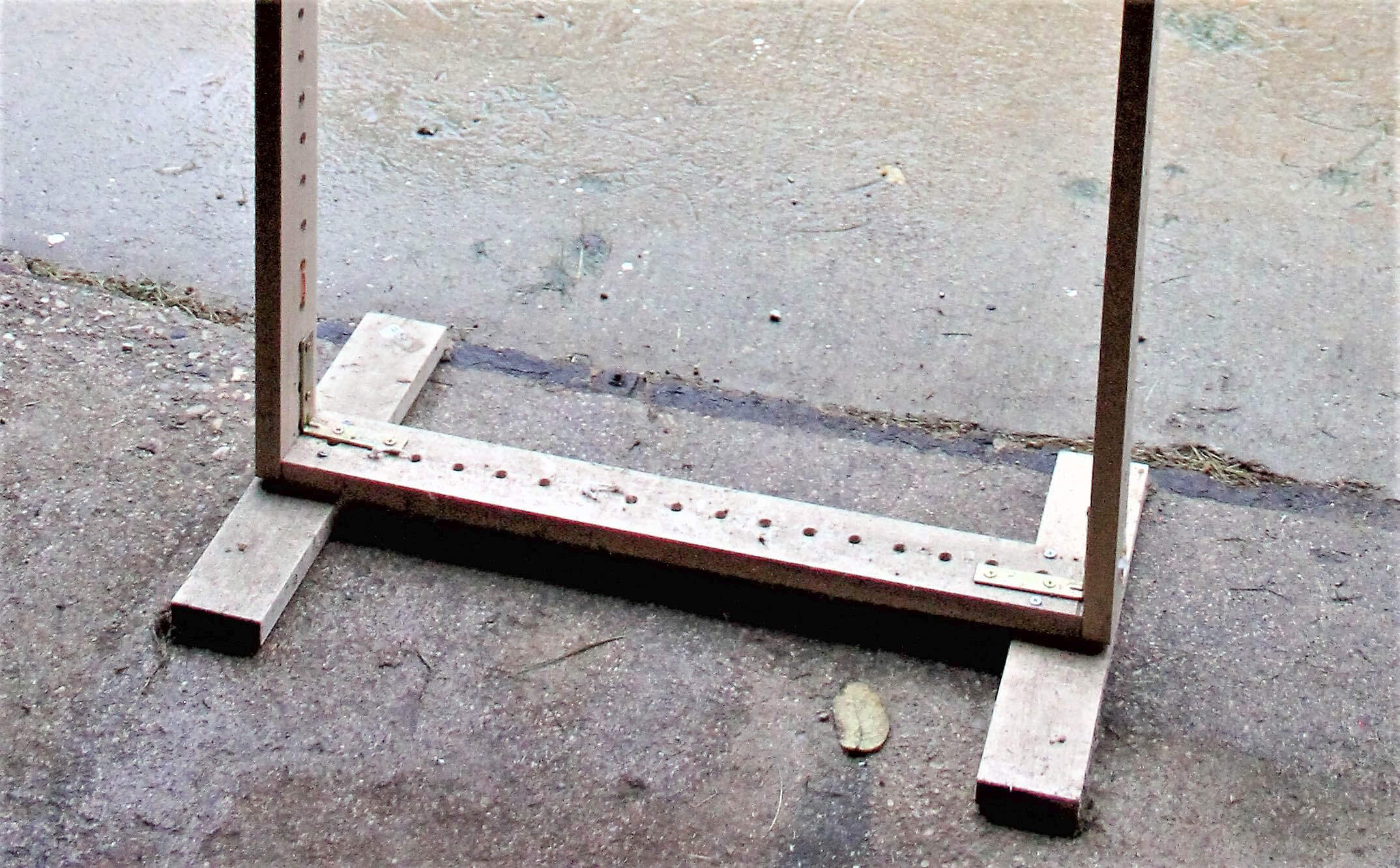 Step 3:
Start by laying the slats on the frame. Move them around and rearrange until you settle on a spacing you like. I decided on 3 ½-inch space between slats in a symmetrical arrangement, but you can put them closer together or farther apart. Try staggering the spacing or even working diagonally. There are no ridged rules, so be creative! If you need some more inspiration, see the "Design Consideration" section below.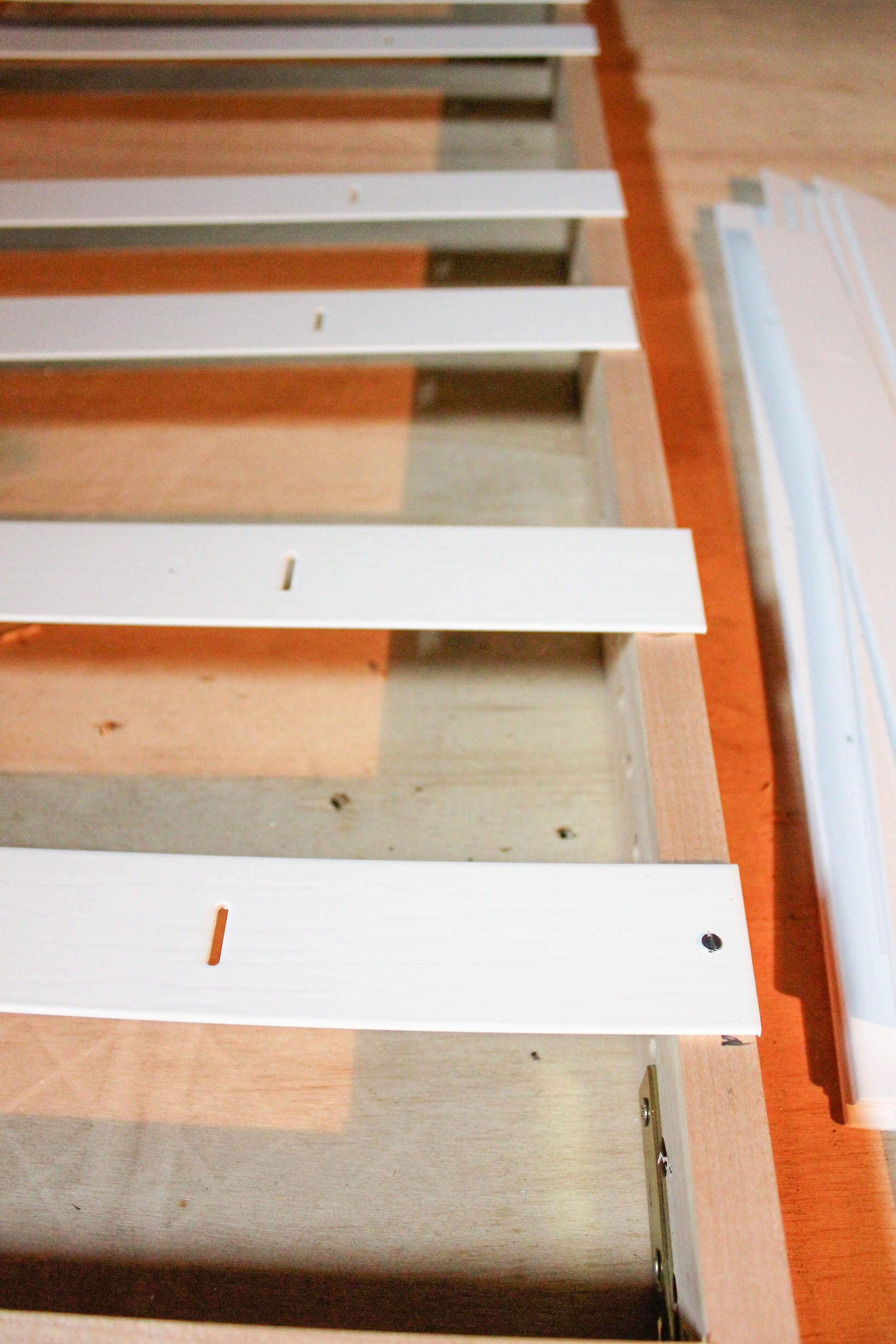 Step 4:
Mark the spacing then drill a hole through the slat and wood frame, attach the slat with a screw. Repeat until each slat is fastened.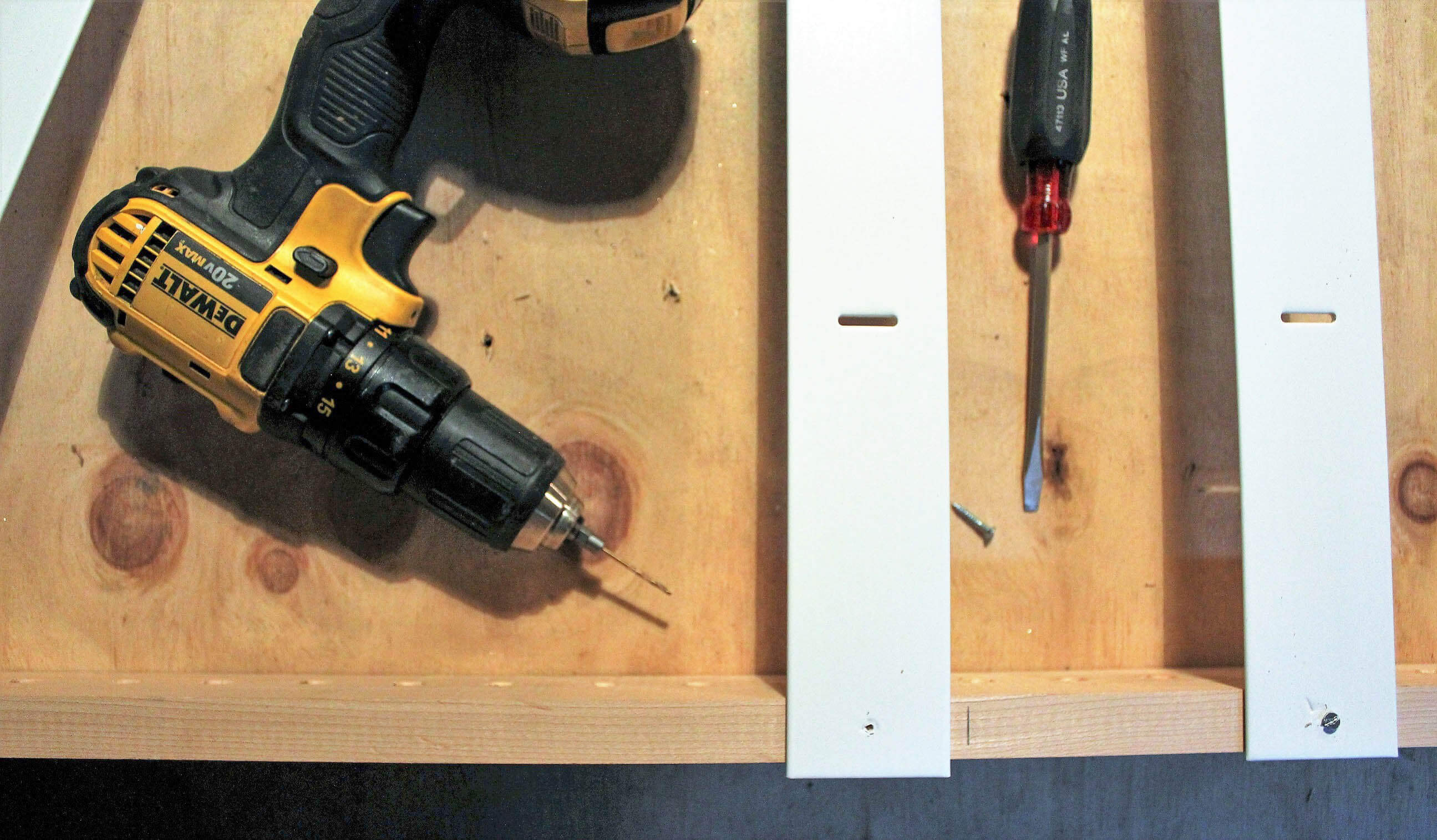 Design Considerations
One option is to build a screen with only horizontal slats. They give the screen a Zen-like appearance and offer a nice contrast to the vertical trees in the background. This is a perfect solution for an Asian-inspired garden.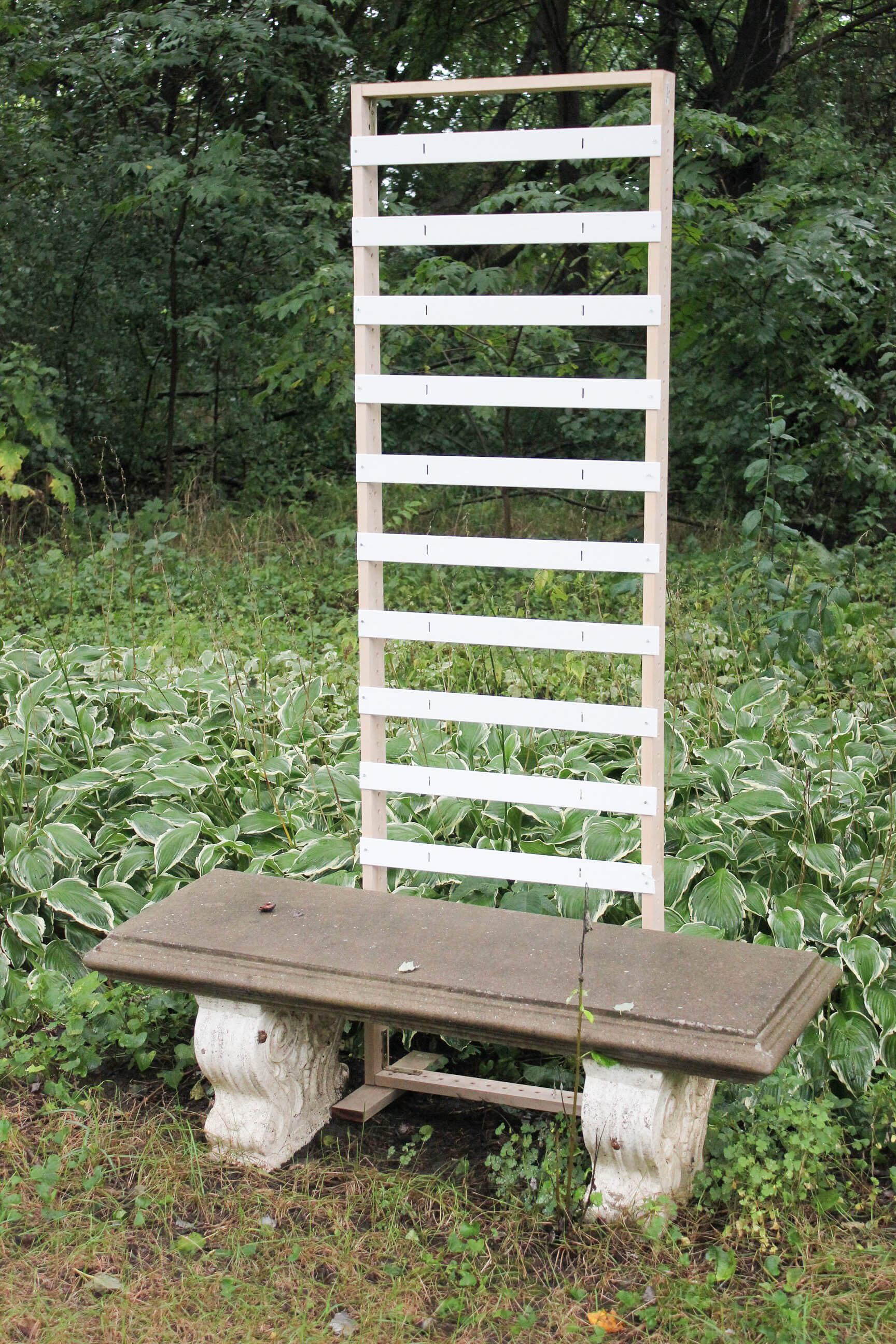 For a more classic look, "weave" additional slats vertically to mimic a lattice. Instead of equal spacing, you can place them closer together or farther apart. Or add them randomly, skipping some areas. The options are limitless!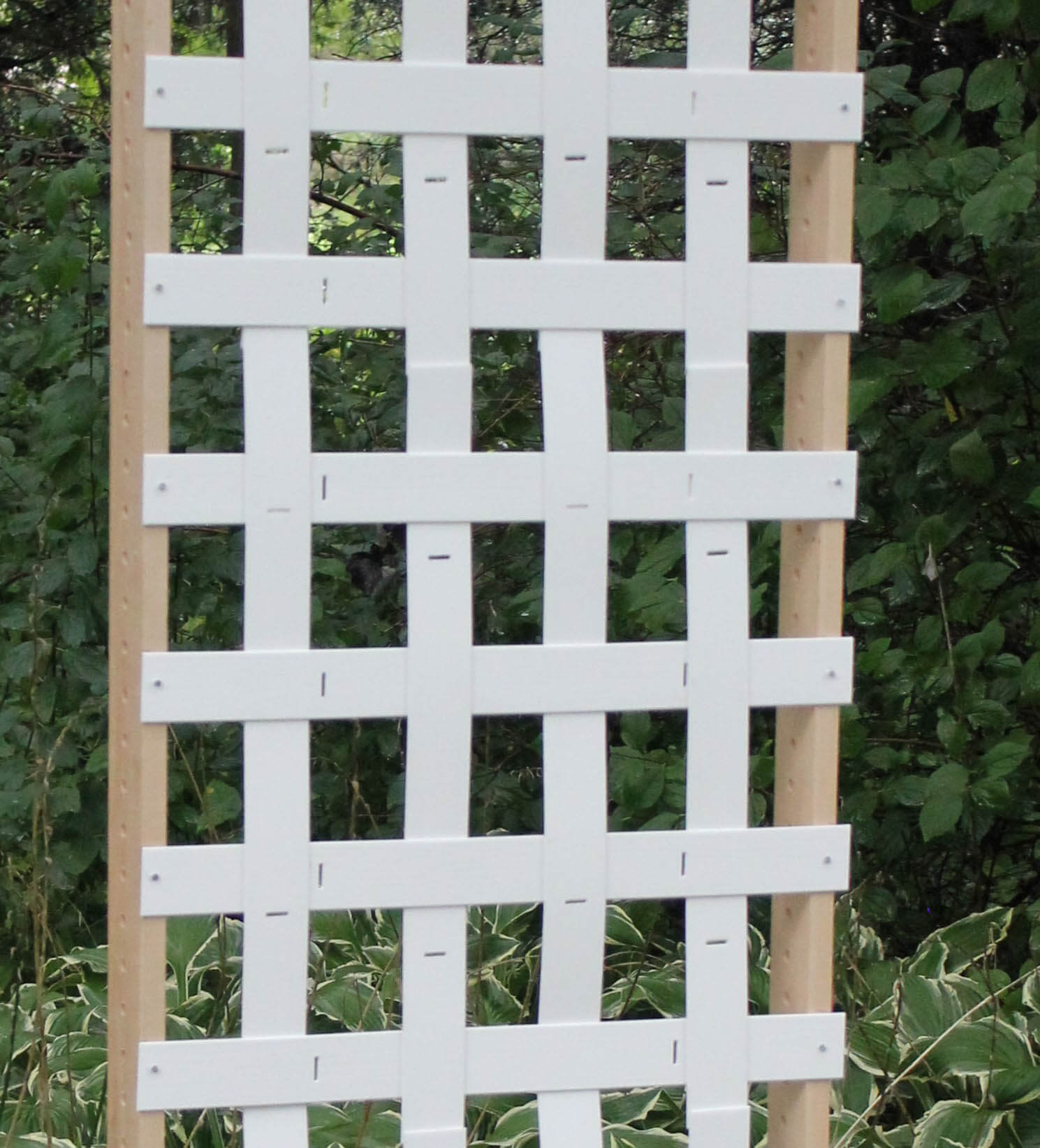 Other faux blind screen ideas:
If you have multiple sets of blinds from your remodeling project, you can make an arbor instead of a single screen. Build two 24-inch by 72-inch screens (one for each side) and a third for the top. The roof should be one-half or one-third the size of the sides. Install the arbor near a sidewalk entry to welcome guests, or tuck it in a corner of the yard to create a secret garden. Add a concrete or wood bench to encourage reading and relaxing.
Build multiple screens in the same or varying sizes to create a simple decorative fence.
Make your outdoor space feel more private by creating smaller screen sections and hanging from the roof of a deck or patio. Or, hinge two or more screen panels together for a freestanding screen that you can move around the yard or patio. You can use a screen to add privacy to your outdoor seating area or hot tub.
Plant blooming flowers at the base to turn your screen into a trellis. Train flowering vines to climb and grow up and around the screen. Choose plants that are hardy in your growing zone. Clematis, morning glories or honeysuckle are all good options. Floral vines add color and fragrance to your yard. Full, lush plants turn it into a "living" privacy screen.
Read more: Indoor window herb garden tips for beginners
Decorate your screen seasonally or for holidays. Hang a flag on the Fourth of July. In the fall, add corn stalks, pumpkins, and gourds. At Christmas, you can attach lights, garland, and ornaments. Use it to feed birds during the winter by hanging suet balls from the slats.
Don't be afraid to get creative in your design! A faux wood screen can become a one-of-a-kind garden sculpture that looks good even in the off-season.
Read more: Repurpose old water heater
DIY Garden Privacy Screen from Wood Blinds
was last modified:
May 3rd, 2022
by
Recommended