Electrical inspection cost, what it includes and more
Electrical system inspections are a necessity for a variety of reasons, as you will learn in the course of this short read. Knowing what these inspections cost, what they entail, and who to call for a home electrical inspection are important for homeowners to know. We'll answer these questions and more in the course of this article.
Average costs and factors affecting that electrical inspection cost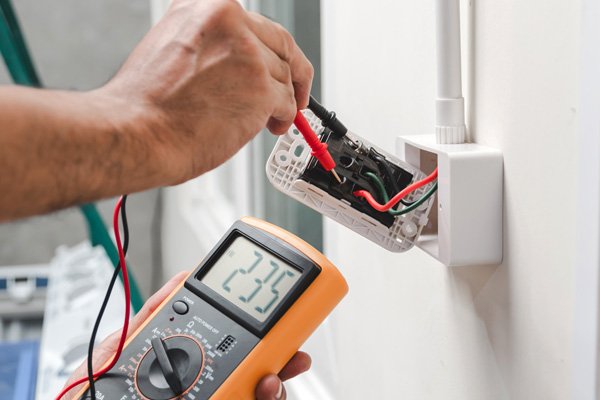 A home electrical inspection in the United States costs between $125 and $250 on average. However, that cost can change depending on the size of your home, location, the age of the building, and the type of electrical system your home has.
All home electrical inspections are carried out by licensed electricians or licensed electrical contractors who operate under the National Electrical Code (NEC). Most electrical inspectors will offer to conduct the inspection for a flat fee.
However, if your home is larger than the normal American single-family home, you will be charged extra since they need to inspect a larger area.
Similarly, if you live outside the contractor's service range, you may be charged a per-mile fee or a convenience fee for the extra distance.
Of course, this does not include electrical services, such as changing your home's electrical wiring system, repairing circuit breakers, or fixing outlets. Those services will draw an additional charge depending on the nature of the work.
When do you need electrical inspections
When you are interested in buying a previously owned home. However this is not always necessary. If you have an experienced real estate agent, he/she should be able to tell you if you really need an electrical inspection or not.
It is always good to check up on your home's electrical system if it is older than 40 years old. A lot of older home electrical systems do not have the capacity to handle modern appliances. Plus, with age, electrical issues such as wires corroding increase the risk of a fire hazard.
In fact, most electrical inspectors are likely to advise a complete overhaul for older homes, including new wiring, switches, fixtures, and outlets.
You may also want to get your home's electrical system checked before you start a major renovation, since that is as good a time as any to replace any faulty wiring you may have.
Now, a lot of you may be wondering why you need to invest in an electrical inspection before buying a home when you're already getting a professional home inspection.
Your home inspector will only cover certain aspects of the home's electrical system, such as the circuit breakers, the electrical panel, major appliances, and lighting fixtures.
Electrical inspectors, on the other hand, will do a much deeper analysis of the building's electrical system. They are more qualified to determine if there are any problems or if you need to make any improvements to the system to ensure your electrical system remains reliable and safe.
Read more: Signs of electrical problems in home
What an electrical inspection includes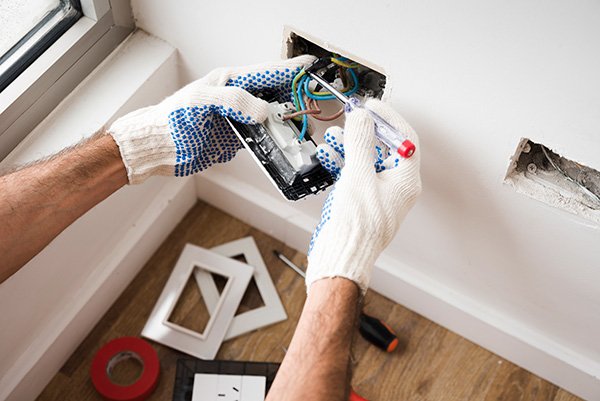 The National Electrical Code (NEC) defines what electrical installation standards ought to be and updates these requirements once every three years to include the latest technology as well as safety findings in order to prevent injuries due to electrical shock and electrical fires.
Based on this, an electrical inspection will check the following parts of your home's electrical system.
The electrical meter box.
The state of your cables and wires.
Circuit breakers and electrical panels.
All ground fault circuit interrupters, receptacles and outlets.
Smoke detectors and lighting fixtures in your home.
Read more: AFCI circuit breakers
Based on the findings, the electrical inspector will furnish a detailed report as well as recommend any electrical repairs and safety upgrades, if necessary.
In the case of a home purchase, an electrical contractor who has inspected the home can also furnish an official document attesting to the health of the home's electrical system to mortgage lenders and to home insurance providers.
However, this is not always needed. You will need to invest in an electrical inspection before buying a home only if the general home inspection throws up any red flags in the electrical system that might prevent insurance companies or mortgage lenders from going through with the sale.
Read more: Aluminum wiring in homes
Hiring an electrical inspector
Remember that your home's electrical inspection must always be conducted by a licensed electrical contractor or a licensed electrician only. The processes and requirements for becoming a licensed electrician vary from state to state.
In most states, a newcomer to the electrician trade is called an apprentice. An apprentice needs to put in a certain amount of work before progressing to a journeyman. And a journeyman needs to train under a master electrician before progressing to that level. In addition to local and state laws about the number of hours of experience required, the National Electrical Code presides over all licensing across the country.
It is also important to check and make sure the inspector has valid insurance to cover any damages or injuries that may be sustained during the course of the inspection.
Read more: Test electric current
Electrical inspection cost, what it includes and more
was last modified:
May 8th, 2023
by
Recommended