The entryway has the bad luck of always being the dumping spot for a bunch of shoes, coats, bags, and other accessories. Since it is usually small, narrow, and cramped, a pile of only a few things can make it look like a hot mess. On the other side, this room is the first thing people see when they enter your home. That's why you can't afford to leave the mess untreated. The only way to deal with it is to create enough storage options to hide all the stuff and keep your foyer looking presentable. How can you do that? Here are some tips, hints, and ideas that will spark your imagination.
Create a mudroom
If you don't have a designated spot for storing coats, shoes, bags, and backpacks, you can design built-in storage to make room for all that. It won't be as good as a small walk-in closet, but it will do the trick. Since it is going to be out there in the open, you should try to make it pretty. You can hide your shoes in beautiful woven baskets and make a seating space above the storage. Framed photographs or plants above the mudroom will give it a more homey look.
Fill up the space with shelves
If your hallway is not too narrow, you can try to fit in practical shelving from the entrance all the way to the next door. This way, you will be able to maximize the storage potential and give your entryway another purpose. You can turn it into a fully functional library, or store everything you consider to be extra in your home.
A ladder shelf for narrow hallways
You have probably seen a lot of stylish ladder shelf solutions on Pinterest, and if you have been wondering how to use it, here's your chance. A ladder shelf is ideal for narrow foyers because it allows you to display gorgeous houseplants and store everyday essentials, such as keys, bags, cardigans, etc.
Customize storage solutions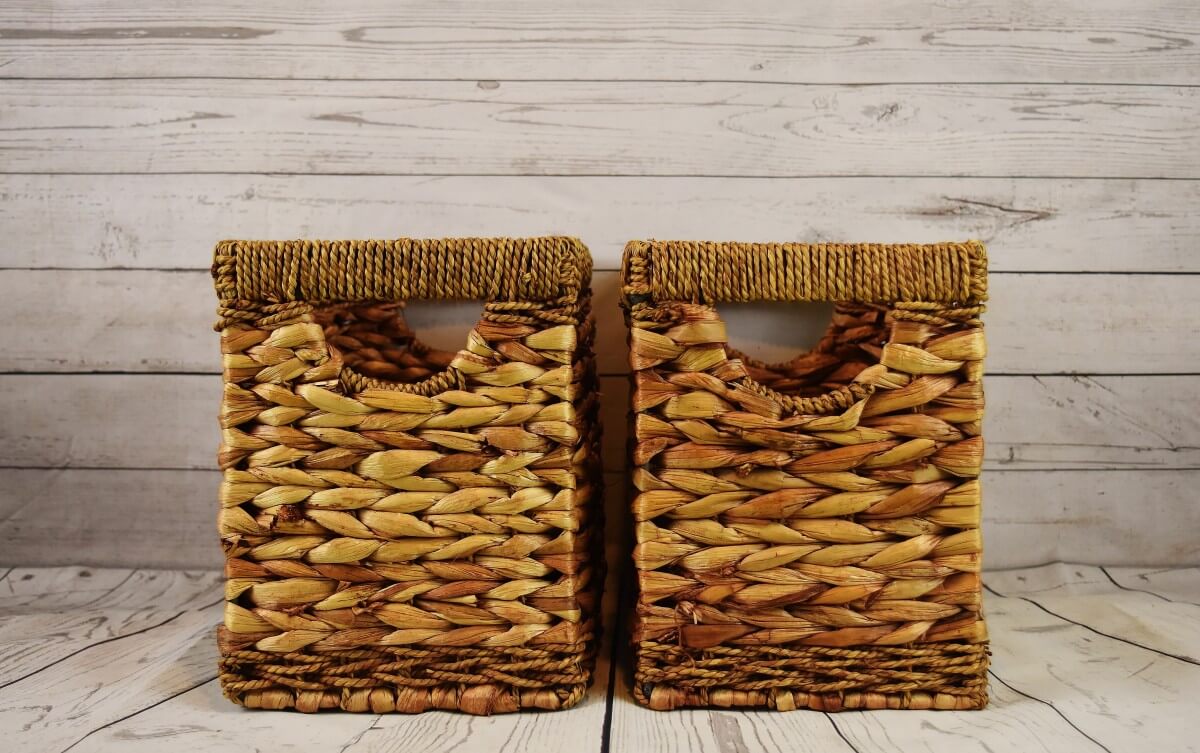 Unless you live alone, it is highly likely that all of the occupants have different needs and possibilities. This especially goes for kids who can find it hard to reach coat hangers designated for adults. Keep their heights and their attention span in mind when designing a storage space. Pretty baskets for scarves and hats will keep them enthusiastic about being organized.
Read more: Budget friendly storage solutions expanding needs
Narrow it down
Cabinets and dressers are very handy, but they're often too wide for entryways. However, you can go with similar yet narrower furniture units where you can store your shoes and other things vertically, without the furniture piece consuming the entire square footage.
Read more: 7 smart small apartment storage ideas keep flat organized
Make it float
Floating shelves are probably the best thing that happened to storage since walk-in closets. You can make these pieces as narrow, wide, long, or short as you want, and they will still make an excellent and functional storage option. You can use them to showcase houseplants and photos, but also to hold keys, books, hang an umbrella (if you install hooks underneath them), etc.
All the way up
To use every inch of this room, you can install a shelf above head height. Here, you can store things you don't need every day, without them diminishing the circulation throughout the room.
Finally, don't forget that the hallway shouldn't be just a passing-through room. Make sure you devote enough attention to it when it comes to the visual aspect. You can include various decorative items, such as mirrors, artwork, and fresh flowers.
Read more: 7 smart small apartment storage ideas keep flat organized
Fabulous Hallway Storage Ideas for a Great First Impression
was last modified:
October 14th, 2022
by
Recommended