Great Room Designs: Choosing the Right Arrangement
A great room is a space in a home where the functions of more traditional rooms (living room, family room, dining room) are combined. Different great room designs combine different functions; some, for example, may incorporate a reading area. In many houses, the great room adjoins the kitchen, and they are often separated by a counter instead of a wall.
Great rooms are typically found on the lower level of American multi-story homes and may feature raised ceilings.
One of the main points of great room design ideas is allowing everyone to happily congregate in one free-flowing space. Sadly, the results are often a great big mess. Just to mention a couple: when cooking, video-game playing, chatting and television viewing occur in the same space, there will be a lot of noise and distractions; and when there are many things going on in the same space, getting the great room furniture arrangement to serve all the activities at the same time can be complicated. As we said, great rooms serve many functions, so it's important to find the right arrangement to handle family time and visiting guests while keeping order and harmony within the space.
Here we present some ideas to help you find the best distribution and arrangement for your great room.
Semi-dividing the great room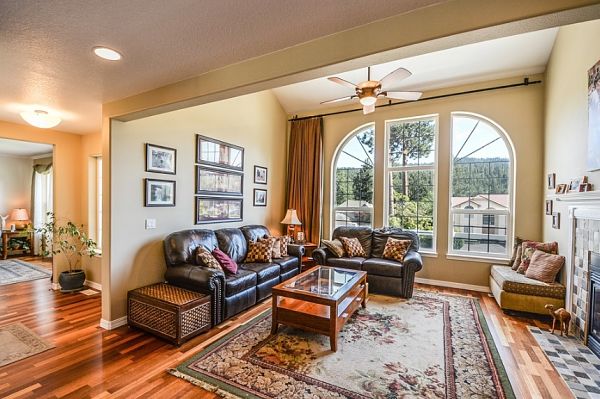 Placing a small dividing wall between the kitchen and the sofa area is a good way to keep both spaces connected while defining each one and providing a small touch of intimacy. It also gets you an extra vertical surface to hang a painting, a mirror or few shelves.
If you don't want to build a small wall and would prefer a less permanent solution, you can always apply a free-standing shelving system, which not only is very functional but also allows light to go through without losing clarity in any area.
Home Renovation Cost Estimator
Sorry, we currently don't have that project at our disposal.
---
You can take a look at our most popular ones:
Water Heater Installation
Exterior Door Replacement
Install Recessed Lighting
Exterior Door Installation
Interior Door Installation
Interior Door Replacement
Using various lightinh in great room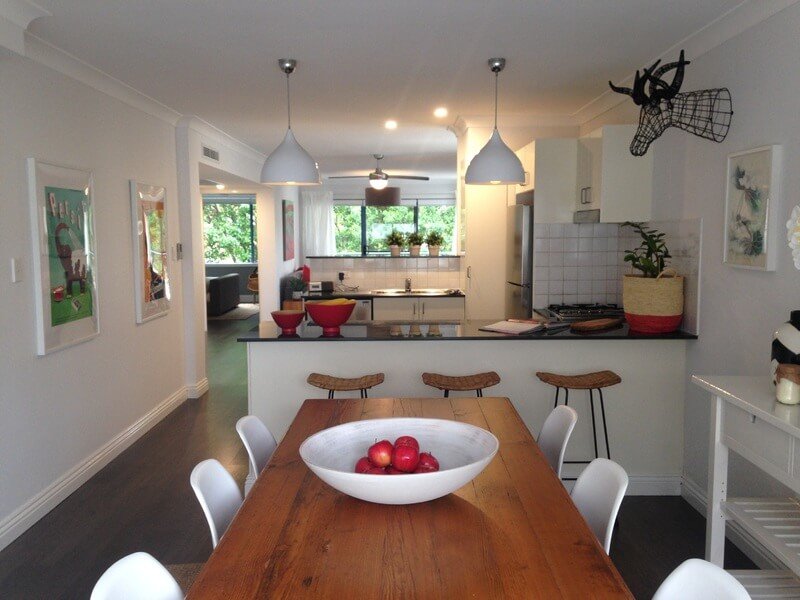 One of the simplest and most efficient ways to define areas within great room designs is by placing several lighting systems on the ceiling. Why? First, because each function has different lighting needs (the kitchen needs light mainly over of the worktops, whereas you will be fine with softer light in the living room); and second, because your eyes tend to visualize the entire space from the top, so whatever happens on the ceiling makes your brain delineate the area right below it.
Planning a great room remodel? check out these great room design ideas!
Differentiating ceiling treatment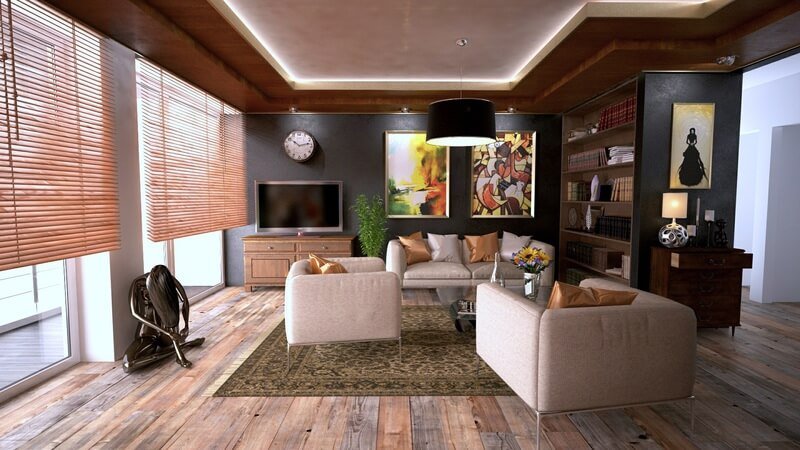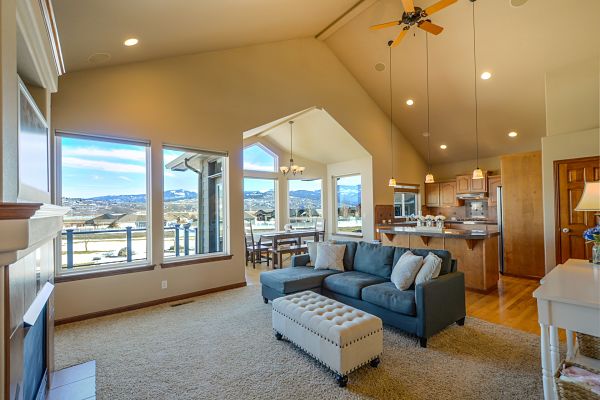 As mentioned above, the way you perceive a room (its size and proportions) is influenced in a big way by the features of the ceiling. Some great ways to delineate areas within an open space without obstructing any visuals or paths is by playing with different heights and materials on the ceiling, and by implementing skylights. These great room design ideas might not be the easiest or cheapest renovations, but you can think small if you have to. Even simply adding a faux ceiling on top of one of the areas could achieve exactly what is needed.
It's important to keep all this in mind whenever you buy a house. You will want to know where to place each function on the floor plans by looking into the ceiling plans on your great room designs as well.
Read more: Great Room vs Living Room: Understanding the Differences
Differentiating levels
Similar to the ceiling, the floor is another important feature in the overall perception of the space. You can achieve great results by differentiating levels with just a couple of steps, or by using different types of flooring on the same level. The idea here is that the eyes will read the variations in a wide open space, without resorting to manipulating the vertical elements, which often make spaces look smaller, obstruct the visuals and hinder the flow of light.
Finding rhythm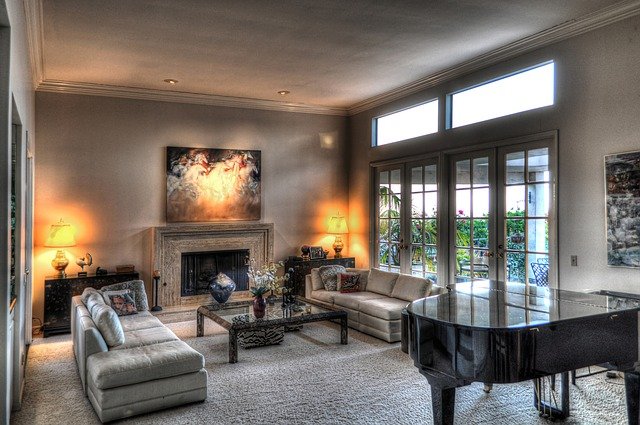 If your great room's length is well developed (meaning it's much deeper than wide), an easy way to get the ideal great room furniture arrangement is by following the rhythm of the structure. You just have to imagine each area as its own enclosed room: the living room, study, family room, dining area and so on. That way you will be sure to efficiently use the available square footage. In your great room designs, you should also try not leave too much free space between areas — or too little.
SEGMENTING THE GREAT ROOM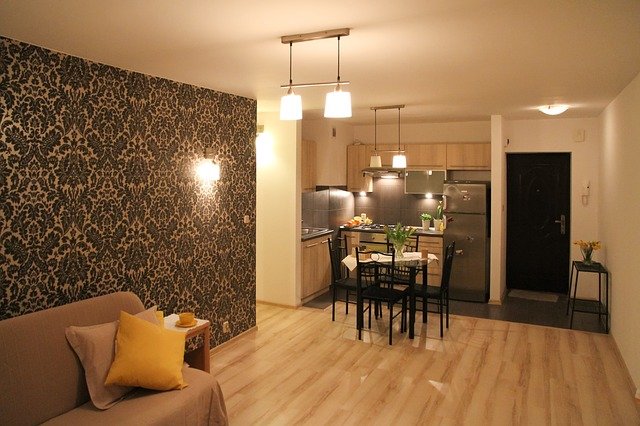 When a great room has squared proportions (width and depth are almost the same), when there is no possibility for differentiating floors or ceilings and adding a small dividing wall is not an option for you, the only thing left to do is choose the best possible furniture arrangement to achieve segmentation.
There are two common ways to separate the living room from the dining area: leaving the sofa against the wall and placing the TV furniture/shelving system/standalone fireplace in the middle on the space between both areas and putting the sofa in the middle of the room with its back to the dining table. Which option you choose will depend on many factors, such as whether you want a TV in the living room area, whether the back of your sofa is pretty enough to be exposed, and whether you mind not knowing what happens behind your head when you're sitting on the couch. Basically, it all depends on your personal preferences.
When your living and dining areas are next to each other and not in front of each other (the differentiation is based on how you read the space and accommodate the furniture), you can delineate the areas by placing furniture pieces that make a statement and transmit the idea of enclosure. Many great room designs will define the dining area by adding a big cupboard covering a complete wall with the table centered around it. No matter what kind of arrangement you decide on to delineate different areas, you're sure to love your open and accommodating great room.
Read more: Cozy guest room design
Great Room Designs: Choosing the Right Arrangement
was last modified:
December 28th, 2022
by
Recommended