A workshop is incomplete without a chop saw. This saw possess the ability to make precise angled crosscuts. Choosing the best chop saw can be sometimes a scrupulous task. But, you need not worry. We have a perfect solution for you!
Here are some quick tips and tricks that will help you make a perfect choice when choosing an ideal chop saw.
Does the Chop Saw have the Right Blades?
The first and foremost thing you need to ponder when buying a chop saw is the right blade. Many different sizes of blades are available for slicing different styles of materials. Some of the most frequent sizes comprise 8, 10, and 12 inches. Chop saw with bigger diameter blades will help you make accurate longer cuts.
It's always advisable to choose a chop saw that contains more teeth in the blade. It will help you obtain a more finished cut.
Read more: Best tools to have in home
Check if it Bevels Appropriately
The ability to make bevel cuts and tilt helps you make the right choice of the chop saw. Some chop saws bevel only in one direction, while the more advanced one can bevel in both the directions. You should look for one that is capable of tilting either right or left when you yearn for the most flexible cuts possible. Whether you are looking for a wood cutting saw or rock cutting saw, it's always advisable to select a valued brand that offers advanced features.
Look for Blade Guards
Now, come the guards. Don't forget to notice the blade guards when buying the ideal chop saw. Some designs may contain guards that retract on their own. While testing the saw, make sure that the guards are retracting so that you can spot the cutting line better. When you elevate the tool, notice that the guards get lower and wrap the blade.
Identify the Nature of Brakes
Another thing you need to hunt for while choosing a chop saw is a design that contains electric brakes. With this design, the course of electricity will quash every time you release the trigger. As a result, it will stop the blade rapidly, generally in three or four seconds. Blades used in chop saws that do not possess electric brakes usually take more than 10 seconds to stop revolving.
Detect the Number of Stops
When buying a chop saw, you should also consider positive stops. These stops allow you to make specific cuts at different degrees by bolting the saw. Chop saws can have many numbers of positive stops. You must at least consider a design that includes stops at 45, 30, 15, and 0 degrees. Make sure that these stops should move in both the directions.
Dust Extraction & Management Feature
Sawing usually generates a huge amount of dust, which everyone knows. Particularly, in a confined area, you will surely want to utilize vacuum or dust extractor that could fix with your saw and decrease the sawdust in the ambiance. Luckily, these days some chop saws do a great job by managing this sawdust without the help of a dust extractor. Isn't it great?
Other Additional Features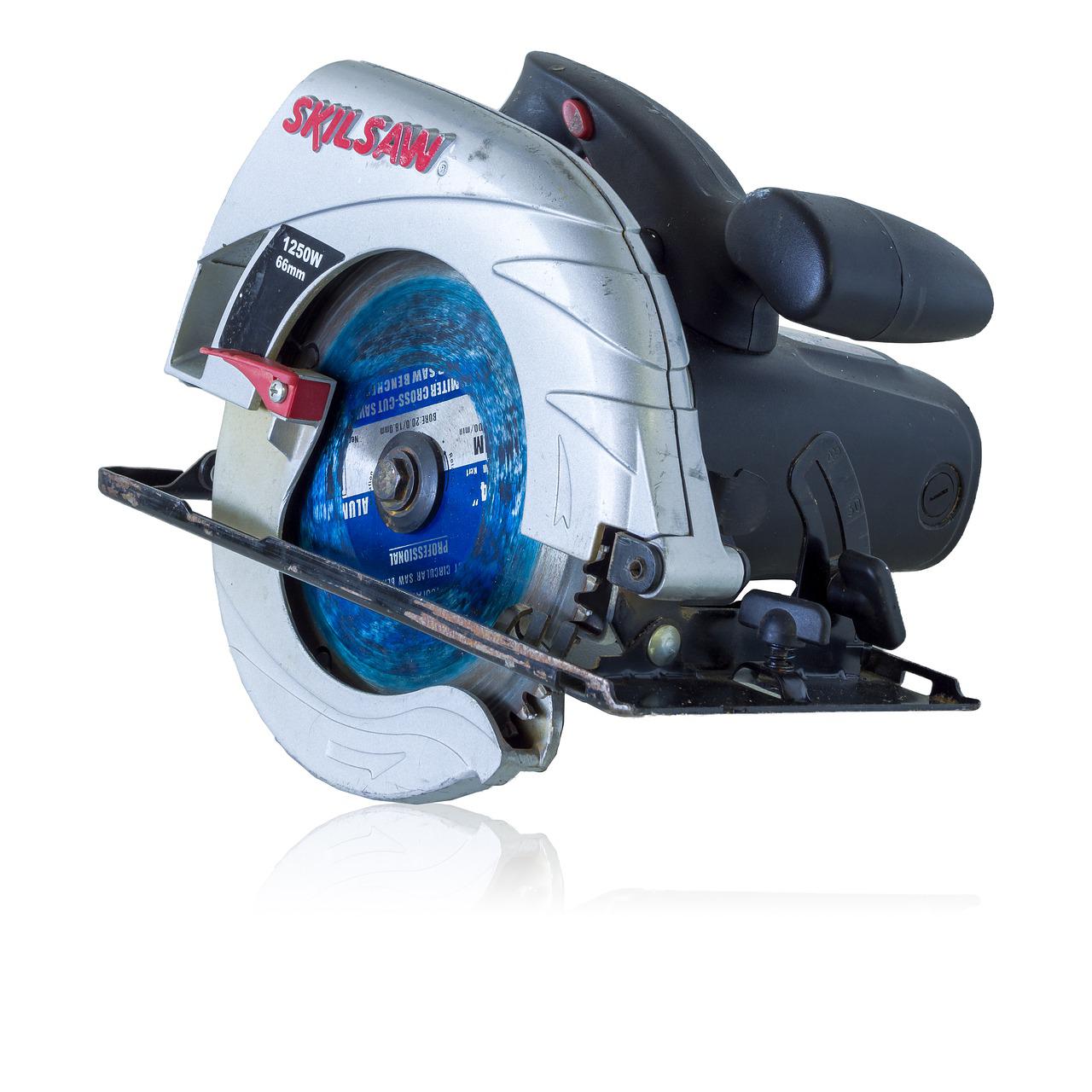 Nowadays, chop saws come with an advanced set of gimmicks and features. They come with lights that are handy when working in terrible lighting conditions. Many saws come with extension arms, workpiece clamps, and adjustable rear fences. They are good for making your hands free and supporting the wood.
Choose a chop saw that is sturdy enough to withstand a heavy workload.
Read more: 10 tools every budding gardener needs
Bonus Tips
When employing a freehand chop saw, you should be extremely cautious as they are huge angle-grinders. It can probably harm you when not used properly.
Don't forget to cover your face and wear the safety glasses before using a chop saw. Operators must wear the safety glasses beneath the full-face shield.
After your work is completed, liberate the trigger switch and let the blade to completely stop.
Before changing or installing a blade, ensure that you unplug the equipment. Moreover, make sure that the blade and its associated fasteners are properly secured and positioned on the chop saw's arbor.
To avoid placing fingers or hands in the blade lane, clamp or hold all material steadily next to the fence while cutting. Never perform any operation without guides.
Caution
You should always follow the device manufacturer's safety, maintenance, and operating instructions when using these working tools.
The Verdict
Now, you are all geared up to buy the perfect chop saw for creating accurate angles crosscuts. These few tips and tricks will help you to look for the basic things while choosing a potential chop saw. Armed with this information, you will now be able to take a better decision about which chop saw you should shop.
Read more: 5 useful home improvement tools to remodel your home easily
Handy Tips to Choose the Best Chop Saw
was last modified:
May 18th, 2022
by
Recommended