How to buy furniture? lifesaver hacks
Having a nice, pleasant, and comfortable home takes more than just buying furniture. It requires style, patience, and above all love. By defining the style you want to have in your home you can give free rein to multiple ways how to buy furniture for your home. This is where Italian design stands out above others, as they produce functional, good-quality pieces with beautiful designs.
Brands like Calligaris stand out for their innovative and thoughtful designs for real life. Founded in 1923 in Manzano … before looking at the types of purchases you can make with your furniture, you should review these tips. Which will surely help you define your style according to your needs.
How to buy furniture: What to consider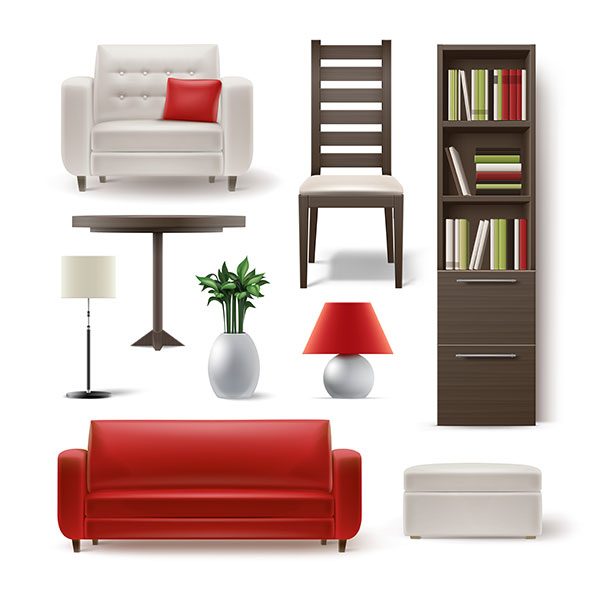 Think about these hacks before you purchase furniture.
Durability
It is crucial to start by knowing what type of piece you are looking for and what color it will be the type of fabric, and the weight of the piece. You should ask yourself the following questions that once answered would give you a positive or negative answer to that piece of furniture you want so much. 1) Does it complement my space and my style? 2) How often will I use it and how? 3) Do I need it to be wear-resistant?
Adaptability
When we talk about smart shopping, this is what we mean, a piece that can be used multiple times for different purposes. Invest in a versatile piece of furniture that you can use for years to come. For example, an extendable table is a great investment that can seat more guests or a growing family.
Materials
One of the most important factors to consider before any purchase is the quality of the item. It is essential to know what material the furniture is made of. a smart purchase must be sustainable and durable. the Calligaris brand at the heart of everything it does chooses high-end materials, offering performance and durability. In addition to innovating with recycled materials, renewable sources, and FSC certification.
Size
Be patient and take measurements before deciding on a new piece of wood furniture, measure the spaces, measure the furniture, and be sure to make a sketch to scale to observe the dimensions. This will be of great help as you can see if it fits or not and if it fits the space.
Buying furniture for a new house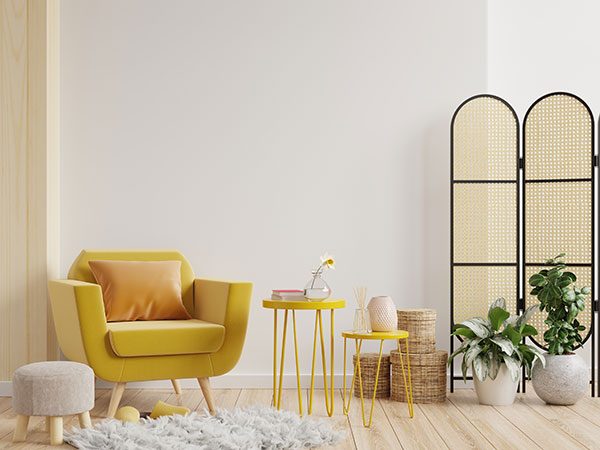 Knowing how to buy furniture while also acquiring a new house with a tight budget can be difficult. Don't be pressured, you should go at your own pace. A comfortable house takes time, so take your time and go looking for the options of pieces that interest you. Here are our top to guide you in this new way.
1. Bed: solid-wood frame and firm so your bed can potentially last you for decades.
2. Mattresses: buy the best mattress, it is your first love, and you spend 1/3 of your life sleeping; Don't skimp on buying them for you and your family.
3. Sofa: Choose one that you want to fall asleep with every time you sit on it. Dust off a bit of cash here. The investment piece can last over 10 years. The color will depend on your style.
A skirted sofa is usually best and a slipcover is even better because you can wash it
4. TV: Don't waste your cash on models with advanced technology available. Buy a good brand but not the last model.
5. Dining table: Buying the right table is a hit, a home run, the best decision after buying mattresses. Get something solid, with a good design possibly in wood.
6. Dining chairs, bar stools, accent chairs: you can spend a lot or little money on this, it all depends on the use or style. There are easy to change if you want to refresh them.
7. Accent tables: don't buy a matching bedroom set, think of furniture as layers. Layers of pieces and styles that you can use in several spaces and multipurpose. Start with the parts you need first. Dressers, coffee tables, end tables, etc.
This is a great one to hold out on- don't rush to buy something, but take the time to find the right piece. If there is a story behind how you found it, you are more likely to cherish it. Making it a better investment
8. Rugs: if you have a hard surface floor you probably need or want a rug. It can be a big investment, but it doesn't have to be. regardless of style, material, color, etc., it represents a great value.
The big mistake with rugs is the size, not fitting the space and furniture. It should extend at least halfway under or to the back of the piece to define the space and not make an island.
9. Lamps: natural light is super important but having lamps and lights makes the house a home. Try to buy a set of lamps for your master bedroom or old working lamps and place them in the most familiar spaces.
10. Mirrors and arts: buy mirrors of different shapes and sizes, forget the big rectangular mirrors, and opt for some more artistic ones.
Forget small pieces of art that can barely be seen, try to find large, colorful pictures that will stand out in the space to be decorated.
There are many ways to furnish your new home without spending a lot of money. You can visit garage sales near your county and look for vintage pieces. You can also wait for sale season or barter with people. Remember that this may be the second "big investment" after buying your home, but you can adapt it to your budget.
How to buy furniture after buying a house
Furniture shopping may be the last thing you want to do.
If you can pay cash, is the best, it doesn't matter if the budget after buying the house is unbalanced, try to save and have the cash to buy the furniture. If you have a credit card and can afford to pay the installments, this is your option. However, if you don't have enough funds, you can leave it on standby.
Don't pay the price of the furniture pieces in full, negotiate and pay in parts. You will be able to buy several pieces and it will give you time to gather the money for the installment payments.
Prioritize your purchases. Do you need the nightstand or the dining room? or a desk to your bed? with a clear list of priorities, you can make smart purchases.
How to buy furniture online shops?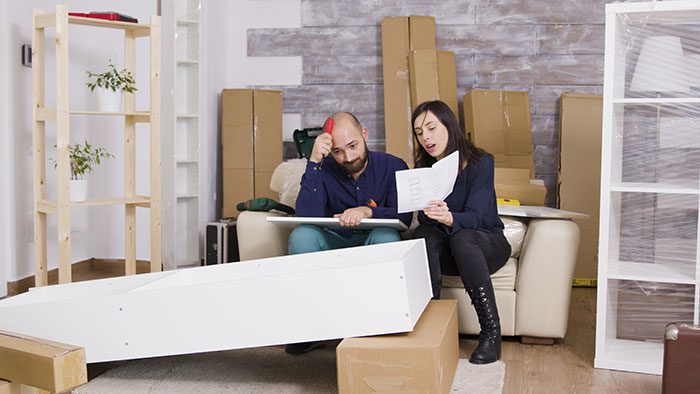 You saw a piece of furniture on the internet and you want it but you are not sure because you have never bought it online. Relax, according to Kris Jarret, after trial and error and tons of experience. The following hacks will help you figure it out and you will get that piece of furniture you liked so much without falling for fraud.
Verify the website
You need to know how reliable the site you are going to buy from is. It will take you a couple of minutes to do this.
Check that the website has a padlock, this guarantees a secure and encrypted conversation.
Watch the "about" section for grammatical errors, and inconsistencies. Here you can also check about the owners and maybe it contains their contact information
Verify those contact details and confirm that you are talking to the same people on the website.
check social networks, make sure they are coherent, last dates of recent publications, the number of followers, and answer comments? in what way?
Check the date of the domain with this tool. Many websites or spam sites do not have dates. You can also check with google to see that everything is in order.
Return policy, most important, checks that they are reasonable returns in time and money.
Read product reviews
this is important from buying socks or books on amazon to buying the bed of your dreams. Many times they are not 5% of what they show in pictures; so go straight to read the reviews of other users, you will also find how the company deals with the customer.
Measurements
If it is possible that you can make a mock-up to visualize the measurements to scale it would be amazing, however, look for pieces that have a similar size to the one you are going to buy so you can visualize the area in space and so you can manage measurement references.
Samples
Some companies have samples of fabrics and wood, if you are not completely sure of what you are going to buy, you can ask the sales manager, and once you get the samples decide.
Quality
Evaluate the price-quality construction of the piece to determine if it is worth the investment or not and if it is reasonable. When you buy solid wood is the best but there are other materials such as composites, Formica, and wood of lower resistance.
Many sites sell the same at different prices, be sure to check or make a list to compare price quality.
Assembly
Check that the furniture or piece requires assembly. This can be a problem for people who do not have time or skills to assemble pieces, some pieces require 20 minutes of assembly and there are others that require 6 hours and the tools needed to assemble them.
With these tips, it is possible to make a safe first online purchase. Remember to always check the reliability of the websites and read other users' good and bad experiences, make sure you have the budget and compare prices to make a smart purchase.
Tips for buying stylish furniture on a budget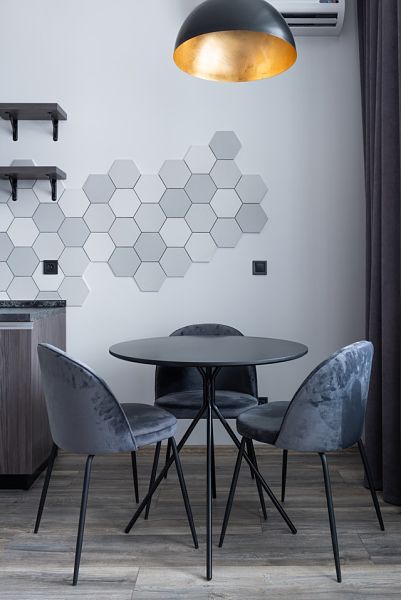 you don't need a big investment to have beautiful and stylish furniture. here are some tips for buying furniture on a budget.
Make a wishlist that matches your needs, based on your style. So you can focus on that and not be scattered shopping for the sake of shopping.
Recycle. Before buying a new piece, try to get unique and a piece of quality furniture from garage sales, yard sales, and vintage sales, with a family that no longer used furniture, you can give it a new life by refurbishing it.
Shipping, if you have a budget, is primordial and key since shipping is more expensive than the pieces themselves. It depends on the distance, weight, if it is fragile, travel insurance, gasoline, etc. Try to look for pieces that have the price of transportation included in case you can't transport them on your own. And if you can find delivery free even better.
Donations, you can do it with your neighbors or in the county, there will always be someone remodeling or renovating furniture in excellent condition, it is a good opportunity. Also, the army or non-profit organizations donate furniture.
Discounts, take advantage of seasonal discounts at Amazon, Walmart, Target, and Home Depot which are large furniture departments.
The worst time to buy furniture
Pay attention, the key to buying furniture in addition to the tips we have given you is the seasonal sales. That is, if you want office furniture try to buy it during spring and summer and not in the fall-winter season. If you want outdoor furniture you can buy it during the fall-winter season. The idea is not to buy seasonal furniture but at the end of the season.
How to buy furniture direct from the manufacturer?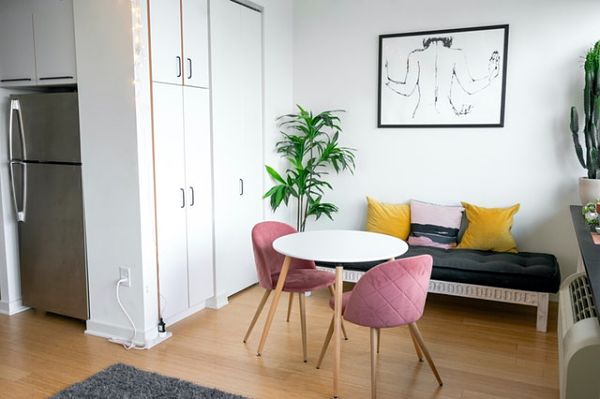 The best way to save? Buy directly from the producer, and you will save money. The question is how do you buy from a producer?
Identify what type of furniture you want to buy, its style, and its materials. Ask for a data card at a retail store, on that card should be the weight, measurements, material (quality wood), and serial number.
Track the serial number or look at decorating magazines, they usually write about craftsmen or manufacturers, locate a phone number and call two or three to compare prices. Give them the information about what you want, and ask for delivery from the company to your home.
Negotiate the price and agree on the terms of delivery. Normally you pay 50% in advance, but everything is a matter of negotiation, you can even pay 25% in advance. Remember to add insurance for transportation and damages.
You must be present on the day of delivery to check that everything is in order and that the order is indeed what you ordered, in addition to paying the total purchase.
Buying from manufacturers is an excellent decision, you guarantee the product is in perfect condition, and you have access to many more elements. You can customize without generating more expenses and the prices are more accessible than in a massive furniture store.
How to buy furniture wholesale?
One way to invest in furniture and make money is to buy wholesale. When you buy wholesale the sky is the limit. Whether you are starting to buy for your first home or you decide to renovate, in both cases an effective way to save is to buy furniture wholesale.
The only condition is to find a good supplier. Just as if you were to buy directly from the manufacturer, but instead of buying per unit, you buy in quantities. Prioritize high quality over quantity, little but higher quality, diversify the style, and value loyalty. If you find a wholesale supplier, you will have more deals in the future when the working relationship is consolidated.
No matter if your style is minimalist and functional for adults or if it is a cluttered space with children and pets, defining the style is fundamental in making an intelligent and functional furniture purchasing.
How to buy furniture? lifesaver hacks
was last modified:
March 22nd, 2023
by
Recommended