Essential maintenance: How to clean exterior light fixtures?
Exterior light fixtures play two important roles. They not only help illuminate your front or back yard after dark, but they also increase your home's curb appeal. This is especially true in the case of decorative or embellished exterior light fixtures. 
Very often, these fixtures are made of metal and have a brass or copper finish. More expensive lighting fixtures are made of actual copper or brass. Without regular maintenance, oxidization, dirt, and grime can take their toll on the outdoor fixtures. 
In this short but informative read, we're going to discuss some essential maintenance tips to help you clean exterior light fixtures.
What you will need
An old paint brush to use for dusting
Two buckets
Hot water
A step ladder
A screwdriver
Dish soap (liquid)
Microfiber cloth
An old towel
Safety gloves
Liquid wax or any non-abrasive polish
Glass cleaner
The process of cleaning metal lighting fixtures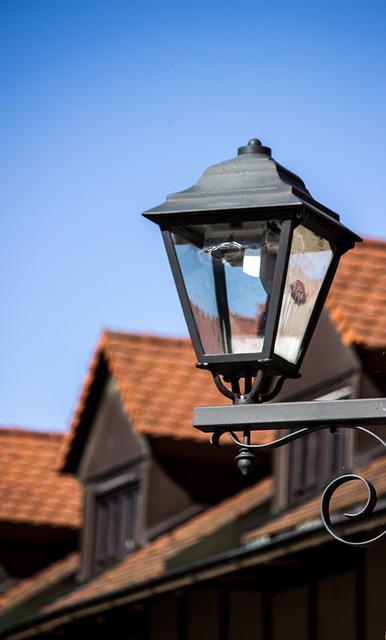 Before you begin, turn off the circuit breaker and the switches to the outside lights before you begin. As we're sure you know, water and electricity don't really work well with each other.
Set up the step ladder next to the light fixture you want to begin with. Make sure the surface is flat and even. The last thing you want is to fall and injure yourself.
Put on your safety gloves and remove the light bulbs from their sockets. This will help you clean the fixtures more easily.
Use the old brush to remove cobwebs, dust, and other debris from the fixture.
Use the screwdriver to remove the grills, shields, or decorative globes. Place these on a soft cloth if they are fragile.
Fill one bucket with warm water and add dish soap to it. Mix well until you have suds.
Soak the globes, grills, and shields in this bucket. 
Wet a soft, clean cloth or a sponge with soapy water and wipe down the parts of the lighting fixtures still on the wall. However, be extra careful to not get any water into the electrical sockets.
Get another bucket of warm, clean water. Dunk the light fittings that have been soaking in soapy water into the clean water.
Dry the fittings using an old towel.
Apply a coat of wax or non-abrasive polish to add extra shine to the fittings.
All glass panes and shades should be cleaned using the glass cleaner.
Wipe the bulbs clean with a wet cloth. Make sure the fixtures are all completely dry before fitting them back.
The process of cleaning brass or copper light fixtures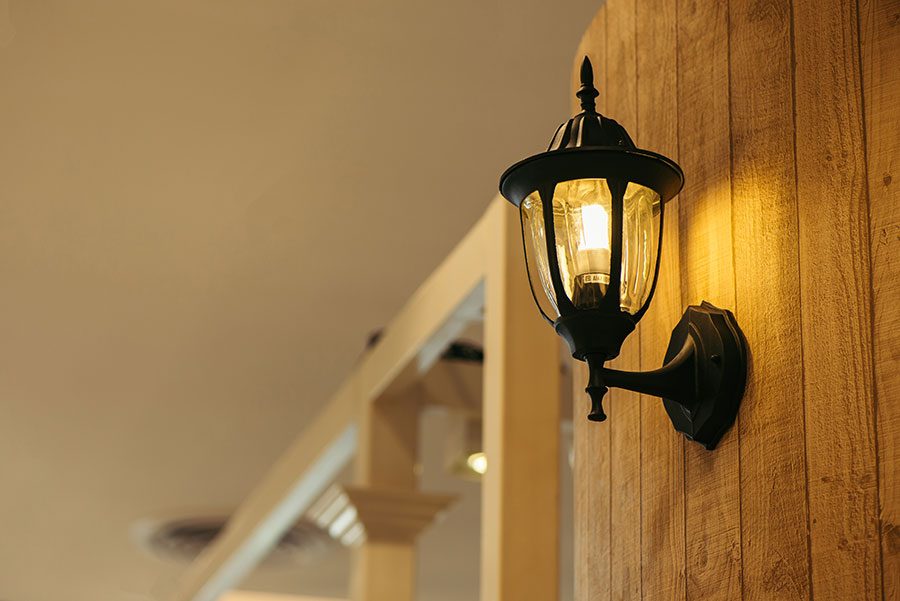 Light fixtures made of real brass or copper lose their sheen over a period of time, thanks to oxidation. Here are some handy tips on how to clean them.
Using lemon and salt
Make a paste using non-iodized corn starch, lemon juice, and salt in equal parts. 
Apply this paste to the fixtures using a soft, clean cloth.
Clean the fixtures in a bucket of warm water mixed with a clean, vegetable-based soap.
Rinse with clean water, dry, and fit the fixtures back in place.
Using baking soda
Make a paste using two teaspoons of baking soda and some lemon juice. Alternatively, you could also simply apply baking soda onto the cut surface of a lemon.
Apply the mixture onto the surface of the fixtures and rub it until the stains go.
Wash it with warm water and a mild, vegetable-based detergent first before rinsing it with clean water.
Let the fixtures dry completely before fitting them back in place.
How often should you clean your exterior light fixtures?
As with everything, the more often you clean your outdoor light fixtures, the longer they will last you. However, it is advisable to clean them at least twice a year during spring and autumn to keep them shipshape.
Essential maintenance: How to clean exterior light fixtures?
was last modified:
June 13th, 2022
by
Recommended