Your home's curb appeal can literally make or break if someone falls in love with the home you are selling or not. When looking to buy their dream home, people are looking for a home that visually meets their desires. The prevalence of perfect homes on social media does not make it easier either because people are constantly having images of the ideal home being shoved in their faces.
Though you may feel overwhelmed by the Instagram-worthy homes that other people are selling, don't let yourself be too discouraged. Enhancing your curb appeal can be done by yourself and on a budget.
But before you show off your picture-worthy home on social media after following these tips to improve your curb appeal, remember that home insurance and social media are intertwined these days. Be careful what you post!
Home insurance advisors are starting to use people's social media to see if they would be responsible clients and as a standard on which to determine their rates. So be sure to only post pictures of your enhanced curb appeal that will not make you look like a liability.
1. Redecorate Your Front Door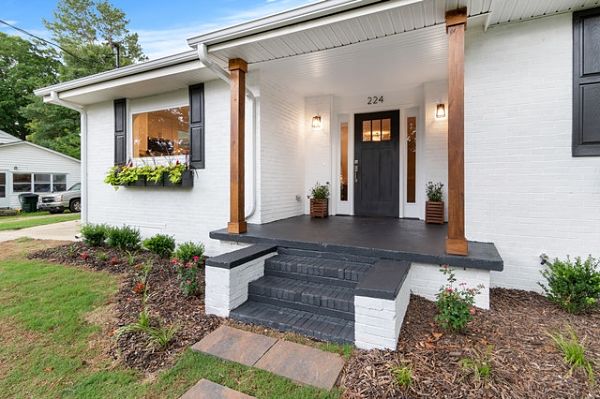 The entrance of your house is the first impression that potential buyers will have of your home. The last thing you want to do is plant a seed of doubt by not having a welcoming aesthetic when they walk up to the front door. You can make it welcoming by swapping your current front door color with a bolder one.
Stripping the current paint, sanding, and repainting the front door is an inexpensive task that anyone can master from watching a tutorial video on the internet. A clerk at your local hardware store can help you find a color that matches your home if you are struggling with picking the perfect shade.
Even adding a fresh doormat can make your front door feel more welcoming, and these can be purchased at around $20 or less. Another thing to note is that in a seller home inspection, the inspector checks for pests. If you do not have a good weatherstrip around your front door, bugs can easily access the home. This can be the perfect time to replace or add that vital detail.
2. Clean Up Your Lawn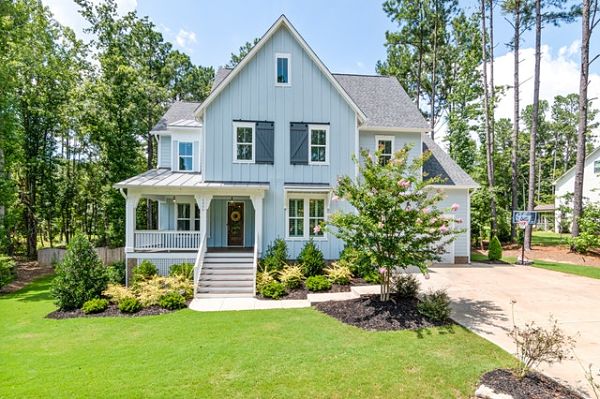 This may seem like an obvious suggestion, but this tip extends beyond removing trash from your lawn. Until your home is sold, it is best to keep your yard trimmed low and neat. If that is too much for you to handle, you can install artificial grass by yourself.
Installing fake grass is a bit more tedious, but the grass can be easily purchased from the usual name-brand hardware store franchises. Artificial grass maintenance is simple compared to real grass.
In addition to making sure your yard is trimmed, you should make sure you don't have any weed infestations or overgrowth anywhere. Clean up old tree branches, and plant some inexpensive new plants or flowers. A bit of effort in your landscaping goes a long way to enhance a home's curb appeal.
3. Plant Some Flower Beds
Replacing your current flowers or adding a flower bed can also brighten your yard. Nothing screams "Don't buy me!" more than a flower bed filled with dead flowers. Not only is it unattractive, but it is outward proof of a home that has not been taken care of well.
Buyers may be discouraged from buying from owners who they feel have not properly taken care of their home. Replanting or planting a flower bed can cost anywhere from $30 to $80. Additionally, this enhancement is something that can be a bonding project for you and your family.
4. Clean the Outside of Your House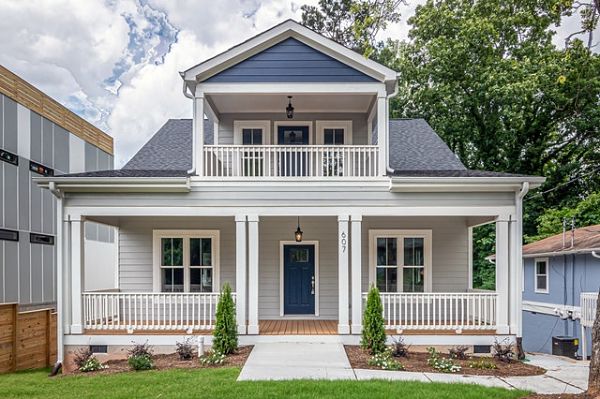 Okay, so this is an obvious one! Not only do you need to pick up any trash in your yard and on the street in front of your home, but you should also power wash the outside of your house.
Over time, dirt and other uninviting substances like dead bugs can build up on the sides of your house. Not keeping the exterior of your house clean and free of residue can send a negative message to those viewing the house.
It costs nothing to pick up trash out of your yard, and you can rent a power-washer from your local hardware store for around $50 to $100 a day.
5. Patch Up Your Driveway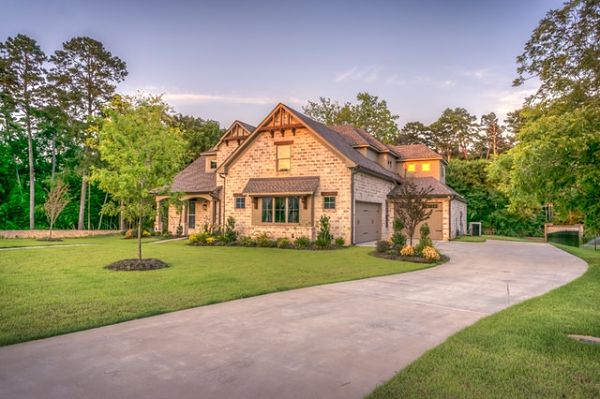 This suggestion is one that often is overlooked, but it truly makes a difference in the appearance of your home. If your driveway is cracked and uneven, then it needs to be repaved. The cost of repaving a driveway varies from $3 to $5 per square feet for patching or $2.25 per square foot to resurface the entire driveway.
Of course, you and your family can learn to do this on your own from tutorials after buying cement from your local hardware store, but this task is a bit more complex. If you're not skilled enough to repave it yourself and you cannot afford to pay someone, a good powerwash can help make it look better, too!
Dirt and residue from cars can stain the driveway, making it look dingy. Renting a power washer can be an easier, cheaper alternative that leaves your driveway looking fresher.
6. Refurbish Your Windows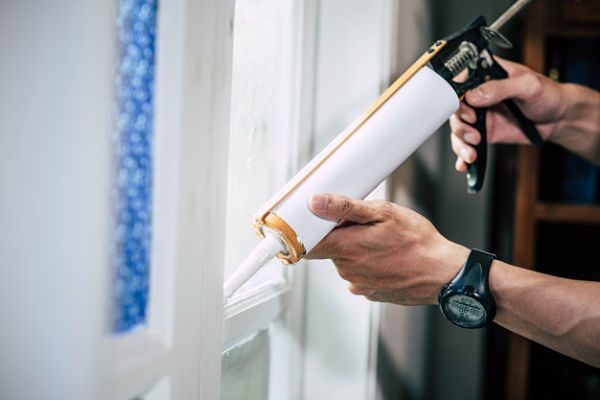 Another way that pests can get into your home is through cracks in window seals. Sealing window frames with fresh caulk can solve this problem quickly. Caulk can be purchased for as cheap as $3. Wiping on a fresh coat of paint after re-caulking can leave your window frames looking brand new.
At some point, though, window frames may need to be replaced completely if they are no longer smooth or have broken apart. If you avoid making common remodeling mistakes, replacing the frames should not be too difficult by simply following a good manual or guide.
7. Exchange Your Light Fixtures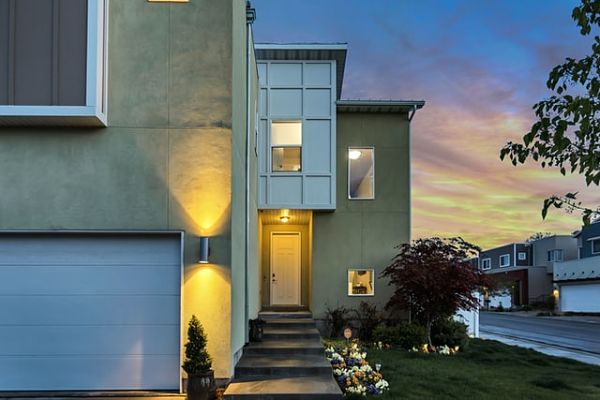 Have you ever visited someone and felt like they had the fanciest home because of the unique light fixtures they had hanging from their ceilings? Well, a variety of light fixtures can be purchased online for as cheap as $30. You can even find luxurious outdoor light fixtures as well.
The outside of your home can look newly renovated by having modern, dramatic light fixtures around your front door without even needing to do an expensive, detailed remodeling.
8. Replace the Mailbox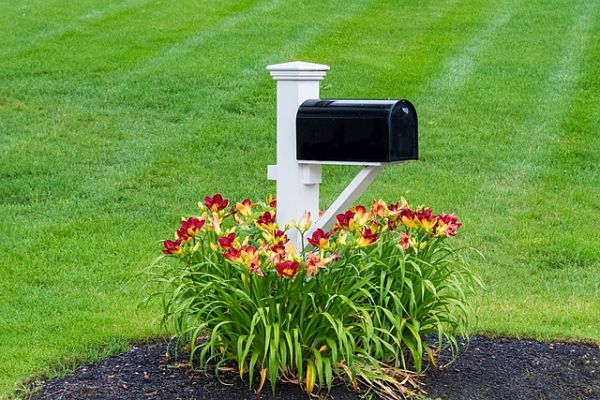 This one item can make your otherwise perfectly-kept home look tacky and unpleasant. Your mailbox is outside all the time, no matter the weather. It endures rain, snow, hail, and extreme heat.
Surprisingly, most people don't realize that their mailbox needs to be repainted regularly or replaced often. Slapping on a fresh coat of paint, which can cost only about 5 dollars, is a simple way to bring your mailbox back to life.
Increasing Curb Appeal Doesn't Have to Break the Bank
Overall, enhancing your curb appeal can be extremely easy, even if you are on a budget. No matter which tips you use, any of these can help you improve the appearance of your curb.
Updating your house's curb appeal could very well help you sell your home faster and even at times, for a little higher price than you initially anticipated. Either way, it is a win-win for you!
And of course, if you are preparing your house for sale, take a look at our new tool to get started on the process!
8 Ways to Enhance Curb Appeal on a Budget
was last modified:
May 30th, 2022
by
Recommended