How to make your house smell good at all times
Everyone loves having a home that smells amazing. Such a house is definitely more welcoming, and it keeps your mood high at all times. Wondering how to make your house smell good? We've got your back. This guide will provide you with tips and tricks on how to make your house smell good — be it your kitchen, living room, or even your bathroom.
The first step is to acknowledge that your house smells weird and that it isn't your fault. After all, your home has probably seen a lot of tenants, messy get-togethers, and home maintenance issues. The good news is that you can easily tackle the unpleasant odors, including fish smells, smelly shoes, and pet pee, with a few useful air freshening tricks.
Tips on how to make your kitchen smell good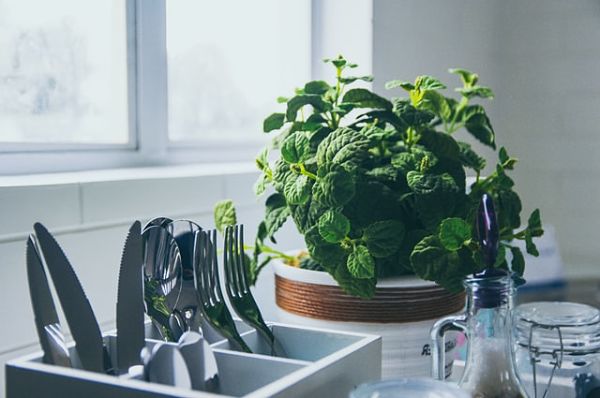 Although a kitchen smell may depend largely on what's cooking at that time, there's enough scope to neutralize peculiar smells of food sitting in the kitchen sink or stuff rotting in the trash can.
A foul smell in your kitchen is a good indication that your dishwasher perhaps needs cleaning. Follow the cleaning instructions in your dishwasher's manual to eliminate any odor.
If your refrigerator is smelling weird, you could try a DIY smell removal method. Put a small bowl of coffee grounds or a cotton ball soaked with vanilla extract in the fridge as well as the freezer. It will absorb any stink from leftovers over time. Make sure to clean out your fridge regularly.
To keep your garbage disposal from emanating a bad smell, grind up some citrus peels and scatter them in your trash can. They will add a delicious citrus scent all over the cooking space. Additionally, you can sprinkle some baking soda to neutralize the foul smell.
If you suspect your kitchen sink is smelling bad, pour some hot water down the drain. It will help unclog the drain.
Keep your microwave and oven clean. And here's a special tip: heat up a few tablespoons of vanilla extract in the microwave for about thirty seconds. The entire kitchen will feel like you've been baking delicious cookies!
Another tip on how to make your house smell good is to boil aromatic ingredients such as herbs, cinnamon sticks, cloves, and citrus peels on the stove. Or, you could toast them in the oven at a low temperature.
Read more: How to maintain the health of your sewer and drain
Tips on how to make your bathroom smell good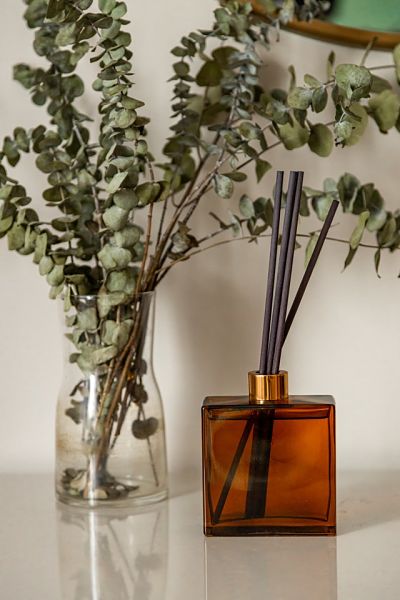 Your bathroom tackles a lot of "unpleasant businesses", and doesn't always smell great. Fortunately, a lot of it is taken care of by the bathroom exhaust fan and the window. Of course, you can always do your bit to remedy bad odors, and turn your home lavatory into a spa-like sanctuary.
For a fragrant spa bathroom, it's a good idea to hang some eucalyptus branches from the showerhead. As you take a shower, the steam will heat up and release the eucalyptus oil — releasing a wonderful scent throughout the bathroom.
Make use of a diffuser and burn your favorite essential oils.
Keep your toilet and bathtub clean, and regularly spray some fresh scents.
Ensure that your plumbing system is in working order, and there's no sewage smell.
Read more: Guide to P trap maintenance
Tips on how to make your bedroom smell good
Your bedroom, especially the master bedroom, is where you spend maximum time. A nice-smelling bedroom will not just relax your senses but also keep you cheerful. And, don't forget, this is where you snore, sneeze, and get your morning breath!
If you're lucky to have a blooming garden, arrange fresh flowers in a vase every morning.
Distribute dryer sheets in cabinets and drawers for that freshly washed laundry aroma all day long.
Air out any musty-smelling clothes or linen. Lightly spray some clear, unflavored alcohol such as vodka on all your clothes through a spray bottle. It will remove any damp smell, and will quickly evaporate.
Tips on how to make your living room smell good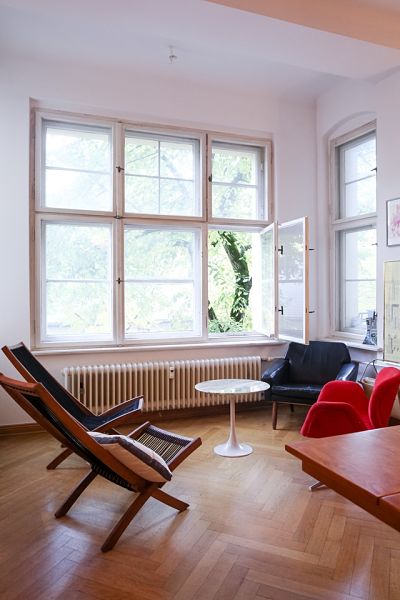 Your living room is the hub of all your get-togethers. And, it's the most public space in your house. You cannot have a room that smells stale or has a pet pee stink.
If you vacuum your living room or family room regularly, it's a good idea to put a cotton ball dipped in essential oils into the vacuum bag. The next time you vacuum, your room will have a divine smell that'll last for hours. 
Clean the carpet and upholstery every once in a while. Keep in mind that carpets, especially wall-to-wall carpeting, end up trapping bad odors. You need to ensure routine carpet cleaning and deodorizing to combat odors that result from pet dander, sweat, smoke, and mildew. A useful tip to neutralize carpet smells is to make use of white vinegar, baking soda, and humidifiers.
Sprinkle a few drops of essential oils onto your furnace filter as well as air conditioner filter. The home appliances will add an amazing fragrance while heating and cooling your home. 
Burn an essential oil diffuser, incense sticks, and aromatic candles in a corner — easily customizing your home smells. Candles effectively and instantly mask any stinky smells in your home.
Open all your house windows once in a while and let in the fresh air. Nothing is more odor-eliminating than fresh air and sunlight.
Always keep a room refresher spray handy to deal with sudden get-together situations and impromptu guests. 
Read more: How to check smoke detector
Tips on how to make your hallways smell good
Your entryway is the first area your guests will get a whiff of! You definitely cannot ignore this part of your home.
If you keep shoes in your foyer area, you'll have to deodorize your shoes. If you cannot wash them regularly, wipe them out with a cloth dampened with rubbing alcohol.
In case you're planning to paint your interior walls, you can add a tablespoon of vanilla extract to the gallon of paint. You'll not have to endure the strong smell of a freshly painted wall.
Make use of vinegar to clean your home as much as possible. Vinegar, a natural deodorizer, dissipates soon after you use it.
Last thoughts
Every house has a distinct scent, notwithstanding the pet smell, overflowing trash can, and a smelly shoe collection. It's up to you to combat the unpleasant odors and keep your home smelling good. After all, if your guests say they love how fresh everything smells, wouldn't you like it?
We hope these easy tricks on how to make your house smell good will help you freshen up your abode on a daily basis. Remember that eliminating the foul smells will require some elbow grease and patience — but it will be worth it. A sweet-smelling home will not only be more welcoming, it will also be a mood elevator for you and your family members.
How to make your house smell good at all times
was last modified:
January 13th, 2023
by
Recommended