How to prepare your house for bed bug heat treatment
Bed bug infestations can be painful, in every sense of the word. And considering they can lay as many as 12 eggs a day, these infestations can spread at an alarming rate. So how should you get rid of these pesky pests?
Bed bug heat treatment is probably the best way to go about killing bed bugs. Done properly, this extermination method has a 100% success rate. This, however, does not mean you can just call a pest control company that specializes in heat treatment and expect them to rid your home of the problem. There is a certain amount of prep work you will need to do before they can even begin.
In this short read, we're going to tell you how to prepare your home for bed bug heat treatment.
What is heat treatment?
Bed bug heat treatment is a method where exterminators use thermal radiation which is circulated through the infested area at temperatures higher than 120 degrees Fahrenheit. The heat penetration kills bed bugs and their eggs.
This method is considered to be eco-friendly since there are no chemicals used. Heat treatment for an entire home could range from $2,000 to $6,000.
How to prepare your house for bed bug heat treatment?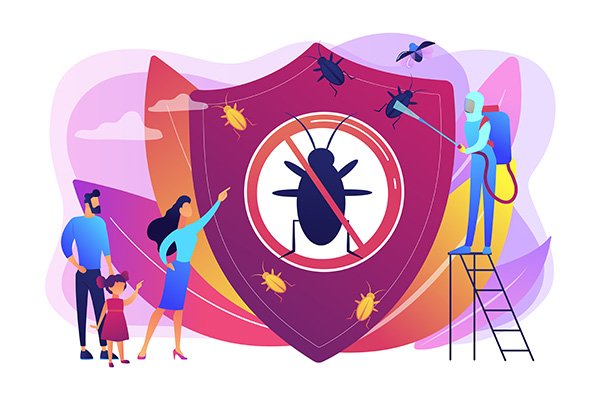 Here is the prep work to be done before heat treatment that is crucial to ensure your home is successfully rid of bed bugs.
Do not remove mattresses, furniture, bed sheets, blankets, or any other items from your home. Leave them exactly where they are. That way, the risk of spreading the infestation around your home, to your neighbors or building is minimized.
Avoid using pesticides and other chemicals in the house.
Do not remove your clothing from the wardrobes or drawers and dump them in plastic bags. Leave them exactly where they are. The reason for this is because bed bugs often hide in clothing undetected.
You will need to leave your home for around 12 hours on the day of the treatment. Prepare a freshly washed set of clothes to use for that day, and leave home with as little as possible. Backpacks, purses, handbags, briefcases, in fact, any luggage should ideally be left behind.
Clean up your house before you leave. Clear pet waste, leftover food, trash, and anything unsanitary before leaving. Remember, your poets need to leave with you.
Vacuum clean your home and automobile. Once you're done, clear the vacuum bag and canister in the trash can outside.
If you have loose papers, nightstands, and showpieces that could be knocked down with air movement, make sure you secure them.
Remove unopened beverage cans/bottles, fire extinguishers, candles, musical instruments, live plants, aerosols, and ammunition from your home. These are heat-sensitive items and should not be exposed to high heat.
If you have a fish tank above 10 gallons, they must be removed from the residence. Tanks smaller than 10 gallons can remain, but they will need to be moved to a bathroom, basement, or any other safe area suggested by the technicians.
Make sure you're ready to leave at the appointed time. If you have any questions for the technicians, now would be a good time to ask them.
If you live in a multi-family building, avoid visiting neighbors and other indoor common areas until the treatment is complete.
Read more: Termite inspection report before closing
Post heat treatment care
Here are important instructions you will need to follow once the heat treatment has been completed.
Beds, blankets, clothing items, and furniture would have all been moved during the course of the treatment. Do not be alarmed when you come back home.
The temperature in your home will remain warmer than usual for a while after the treatment. To cool down the home, open windows and turn on the fans. It is not advisable to turn on the air conditioners or other appliances until the ambient heat in your home has returned to 80 degrees Fahrenheit.
You are likely to see a lot of dead bed bugs. Please vacuum clean your home again.
Bedsheets, liners, linen, blankets, pillow covers, the clothing you were wearing all need to be washed and dried on high heat.
As a part of your regular home maintenance schedule, visually inspect the areas where the infestation was at its worst at least once every few days. If you see any signs of another bed bug invasion, immediately capture photographs to document it and contact your heat treatment company.
If you've had to replace your mattresses and box springs, we'd advise you to purchase casings for them, so that you may not have to dispose of them in case of another infestation.
How to prepare your house for bed bug heat treatment
was last modified:
October 14th, 2022
by
Recommended