5 different ways to incorporate a cocktail bar into your remodeling project
Every person needs a place in their home, office, or business where they can relax or hang out with their colleagues, family, or friends. One of the best places to hang out, especially for people who like alcohol is a cocktail bar.
This explains the reason most people have gone ahead and remodeled their homes or business premises to include a wet or cocktail bar. This space brings a lot of conveniences and can be used for many things.
In addition, why should you always hang out or relax at a restaurant when you can create the space yourself? You can simply remodel your property and add things such as a sink, microwave, refrigerator, countertops, and cabinets, among others for your cocktail bar.
Incorporating a cocktail bar into your remodeling project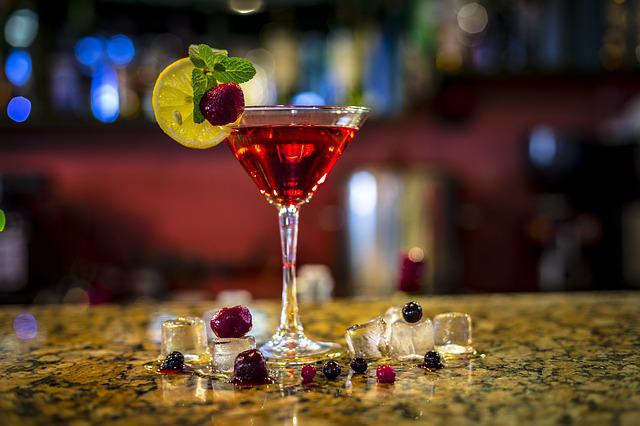 Before you start renovating or remodeling your property, ensure that you look at the different factors you need to consider to ensure that everything works according to plan.
Create room for stylish features
When remodeling your property, you can choose to include some stylish features in the project. You do not have to create a simple or minimal cocktail bar. Sometimes, an elaborate cocktail bar with stylish features might be what you need.
For instance, if you are remodeling a home, you can include large countertops and cabinet areas in your living area. You can also add glass front cabinets, wooden columns, stone backsplash, and tin foil ceilings.
Such designs can give you a cocktail bar that looks even better than those in some of the best establishments in town. You will also enjoy your time here, whether with friends, family, or even alone.
Add a corner with rustic comfort
Some people love spending time in a place with a rustic and cozy look. This is something you can think of adding to your property when remodeling. You can design this area to act as your cocktail bar.
This style could fit a design for a basement cocktail bar in your home. You can incorporate a beautifully designed brick wall with a large peninsula. You can then cover the peninsula with rustic planks.
You can also add dark shades of wood for a masculine feel. This would be a perfect place to host your friends for a cocktail weekend. Do not forget to add some music equipment or speakers.
Have enough space for all the basic ingredients for common cocktail options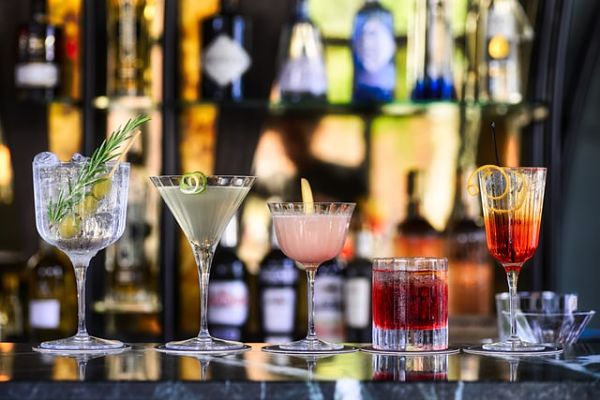 When designing or building a cocktail bar, one of the most important things you need to look at is space. You will need space for many things, key among them glasses, ingredients, beers, wines, and other things.
Some of the most common cocktails you will make in your cocktail bar are well cocktails. These are mixed drinks that are made with low-cost liquor stocked in your bar. You will need enough space to stock the low-cost liquor and ensure that they can be reached easily.
This means that the space should be closer to the person making the cocktails. You can also add more space for other items, ensuring those that are not used a lot are placed furthest from your mixologist.
Incorporate a modern esthetic design 
Sometimes, you might not have enough resources to incorporate a cocktail bar during your remodeling project. However, this does not mean that you cannot add the bar to your property.
To overcome this challenge, you can think about a modern esthetic design that does not cost a lot of money. This means that you get things like cabinets, a refrigerator, a flatscreen TV, a sink, and a countertop space.
You can then add a table and a few seats. This can work wonders for you. Sometimes, remaining minimal can be amazing, especially when designing a cocktail bar. However, make sure that it looks modern.
Arrangement
You also need to think about the arrangement of your cocktail bar when remodeling your property. To start with, ensure that the bar is located in a convenient place where you can easily access everything.
A good arrangement is also important in ensuring that your guests will also make the most out of the bar. You also need to think about how you will be getting rid of leftover cocktails and other ingredients.
When planning the arrangement, think about how you will place your furniture. Ensure that you have placed everything well and within good reach.
A cocktail bar can give you one of the best spaces on your property. You can use this space to relax or even host parties for family and friends. Following this guide, you can easily incorporate a cocktail bar into your remodeling project.
5 different ways to incorporate a cocktail bar into your remodeling project
was last modified:
August 25th, 2022
by
Recommended