An overview of ISO construction types
There are six construction classifications as defined by the ISO (Insurance Services Office), understanding which is of paramount importance for builders, underwriters, appraisers, and anyone else that may be involved in insuring any building, including homes. These classifications are based on the materials used in the construction of the building and whether they are combustible or not. Here's a brief overview of ISO construction types.
ISO Construction Classifications
ISO construction classifications are important for building owners, builders, and insurance underwriters to understand. These classifications deal with the combustibility of a building, or how well the building will do in case of a fire. There are two main factors used to define a classification. They are:
Construction materials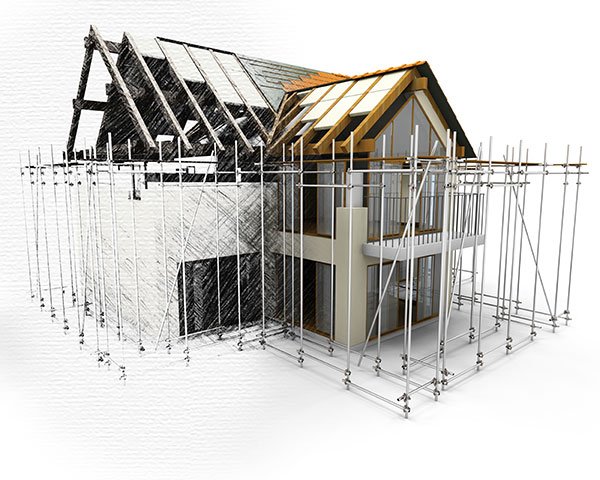 This includes the building construction materials used in the construction of the structural frame, exterior and interior load-bearing as well as non-bearing walls and partitions, floor and ceiling construction including joists and supporting beams.
Fire-resistance rating
Fire-resistance rating is measured for the construction industry based on the amount of time a passive fire protection system can withstand a fire resistance test. Not all construction classifications have fire-resistance ratings as a part of them.
Let's now take a look at the classifications themselves.
Classification 1: Frame
Includes buildings with interior as well as exterior walls, floor, and roof made of combustible materials such as wood.
Also includes buildings in which some exterior walls may be constructed with noncombustible or slow-burning materials.
Has no fire-resistance rating
The construction is not changed even if metal clad or masonry veneer is used.
Is easy to erect and economical. Examples include homes with two or three stories.
Classification 2: Joisted masonry
Includes buildings that combine combustible materials like wood with stone veneer, brick, or stucco.
Also includes reinforced masonry load-bearing exterior walls and concrete block.
Typically the frames, roofs, and floors of these buildings are wood.
Has a fire-resistance rating of not less than one hour.
These buildings are harder to catch fire and are more stable.
Examples include homes, small offices, and retail spaces not larger than 4 stories.
Classification 3: Noncombustible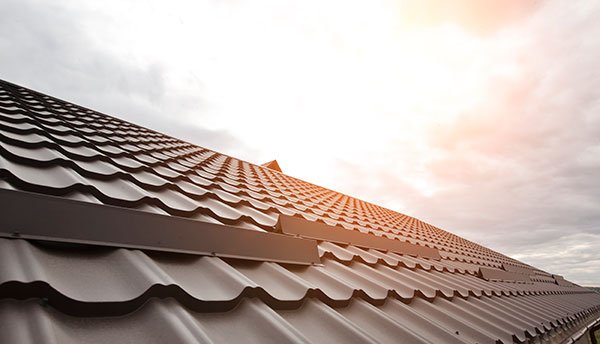 This classification includes buildings that have floors, roofs, exterior walls, and frames made of slow-burning or noncombustible materials.
Constructions often use steel frames in combination with masonry fill, brick veneer, and metal sheathing.
An exterior insulation finishing system is often employed.
This classification does not have a fire-resistance rating.
Is economical and easy to install.
Warehouses and manufacturing facilities use this method of construction.
Classification 4: Masonry noncombustible
Includes buildings with exterior walls made of masonry materials and measuring at least four inches thick.
Metal and other fire-resistive materials are used for the floors and the roofs.
The method of construction is to combine tilt-up concrete, concrete block, or reinforced masonry with heavy steel framing.
All of these materials do not burn easily, and these buildings have a fire-resistance rating of not less than one hour.
Commercial buildings like malls, warehouses, schools, and office buildings use this type of construction.
Classification 5: Semi-fire resistive or modified fire-resistive
Exterior bearing walls, roofs, and floors of these buildings are constructed from masonry materials and are not less than four inches thick.
Concrete, protected steel, and heavy masonry walls, as well as floors, are common in these buildings.
Panel and exterior non-bearing walls may be constructed using combustible or slow-burning materials.
This method of construction allows for buildings to be built at a greater height and area.
These buildings have a fire-resistance rating of fewer than two hours but more than an hour.
Classification 6: Fire resistive
Buildings under this classification are required to have exterior walls built from masonry materials, such as concrete walls no less than four inches thick.
If hollow blocks are being used, walls must be at least 8 inches thick.
All exterior bearing walls need to be built of noncombustible materials, while non-bearing walls can be made of combustible materials.
These buildings have a fire-resistance rating of not less than two hours.
High-rise offices, condos, and parking lots are constructed this way.
An overview of ISO construction types
was last modified:
September 18th, 2021
by
Recommended