Can you include renovation costs in a mortgage loan? That's the question most homeowners would like to know if they're looking either to remodel their home or buy a fixer-upper.
Purchasing a house goes beyond spending just the listing price. You have to plan for a significant down payment, closing costs, and moving expenses. Add considerable home improvements to all these costs and your expense will skyrocket.
You can either pay through a high-interest credit card or consider an open-end mortgage – depending on how the different options impact your borrowing power and monthly payments. The best option is to include the renovation costs in your mortgage.
Why do homeowners want to club renovation costs with a mortgage?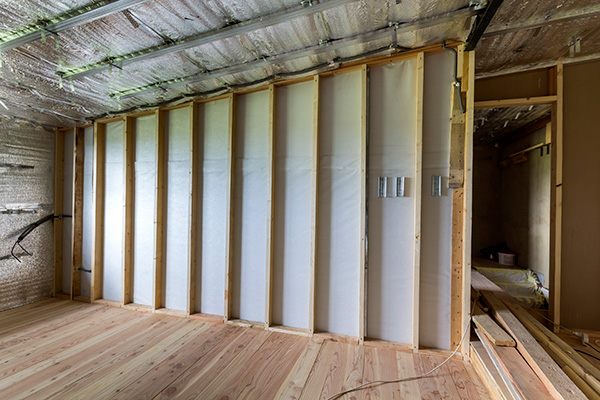 A home improvement project can be expensive. Whether it's a kitchen remodel, a bathroom renovation, or a room addition – you'll need to look for financing options to cover the high cost.
Most home buyers want to add renovation costs to their mortgage rather than take out a second mortgage such as a home equity loan, a home equity line of credit (HELOC), or a personal loan.
Homeowners who've found a fixer-upper with solid potential or those with a wishlist of home renovation projects need to borrow the money to purchase the property and renovate it. That's the time they want to know if they can include renovation costs in a mortgage.
Advantages of including renovation costs in a mortgage
Adding renovation costs onto a mortgage instead of taking out a separate loan has its advantages.
It doesn't require home equity
If you have just bought the property, you'll not have equity on the home. So, it makes more sense to combine your renovation costs into your mortgage to add to your borrowing power. For example, the Fannie Mae HomeStyle loan or FHA 203k loan allows you to borrow against your home's future value.
You get a single loan and monthly payment
When you take out a single loan and make one monthly payment, you avoid paying additional closing costs and fees.
However, most banks will let you combine remodeling costs into a single loan – but at a higher interest rate than a traditional mortgage that only covers the cost of buying a house.
It still offers a better rate than most credit cards
Financing a remodel through a high-interest personal loan or credit card can make a big hole in your budget. Most interest rates fluctuate between 8% and 15% for a personal loan and even more for a credit card.
The mortgage interest rates are comparatively much lower and keep your monthly payments lower.
Options for adding renovation costs to an existing mortgage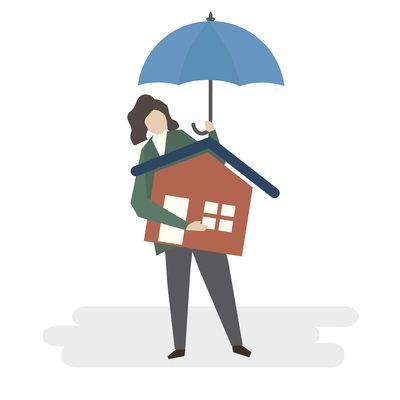 There are three main financing options that allow you to add renovation costs to your mortgage.
FHA 203k loan and Fannie Mae loan
Government-sponsored loans such as the Federal Housing Administration's FHA 203 k loan or the Federal National Mortgage Association's Fannie Mae HomeStyle Renovation Mortgage allow you to finance buying a house as well the cost of repairs as a single loan – based on your home's value after the renovation. So, you can include the cost of purchasing and renovating a fixer-upper.
These government loan types are great for those with a lower credit score. For example, the FHA 203k loan requires 580+ while the Fannie Mae HomeStyle Renovation Loan has a minimum requirement of 620+.
Drawbacks:
Additional steps such as a home appraisal or hiring a construction inspector, or getting the loan amount in draws. These may cause delays in loan closing.
Tighter timeframes, certain restrictions, and stringent planning.
Higher interest rates and fees.
Construction loans
Such loans let you borrow against your home's future value. This feature can significantly increase your borrowing power.
Drawbacks:
You'll require refinancing, often at a higher rate. This will increase your monthly payments.
Has higher closing costs.
Entails a complicated draw process and inspection.
You will not get the entire funds upfront.
Cash-out refinancing
Can you include renovation costs in a mortgage in a cash-out refinance? Yes, you can. It's a good mortgage refinancing option for homeowners who have tappable equity. You can tap up to 80% of your home's current value.
Drawbacks:
You'll have to refinance your existing mortgage.
Only for existing homeowners with sufficient home equity looking to renovate.
Comes with a higher rate and monthly repayments.
The loan amount is limited to just 80% of your home's value.
Higher closing costs (between 2% and 5% of the loan amount).
Last thoughts
You may add renovation costs to your total mortgage. However, your mortgage program or loan lender should allow the expenditure. For example, the FHA loan and the Fannie Mae loan allow you to borrow funds for both buying real estate and making home improvements.
We agree that your options may be limited as compared to traditional home equity loans. But, these are definitely better than costly credit cards and personal loans. You also have the option of private lenders who are willing to provide you with similar loan products.
Can you include renovation costs in a mortgage?
was last modified:
March 28th, 2023
by
Recommended