There are a lot of choices and questions to make when it comes to being homeowners. Asking how to pick a mattress would and should come in the top 3, and for a good reason too! Here's a mattress buying guide for where we spend 1/3rd of our lives, resting and recuperating.
The number of options on how to pick a mattress these days are mind-boggling. Foam, spring, gel, water, air, the list goes on and on, only to confound us even more. But fret not, because we've made a comprehensive list of all these types of mattresses for you so you make the right choice. Remember, good sleep is a blessing, and the right mattress can positively impact your health as well.
Is it time for a new mattress?
First things first, how do you tell if it's time for a new mattress? There are several things you need to be aware of. Here are a few signs you need to look out for:
Age of the mattress
If your mattress is more than 7 years old, chances are that you need to swap it out for a newer and maybe a better one. This also depends on general sleeping habits and mattress material. Some mattress types like latex or airbeds can last a long time. But as a general rule, go ahead and change a mattress out if you've had it for 10 years regardless of the warranty period.
Low energy levels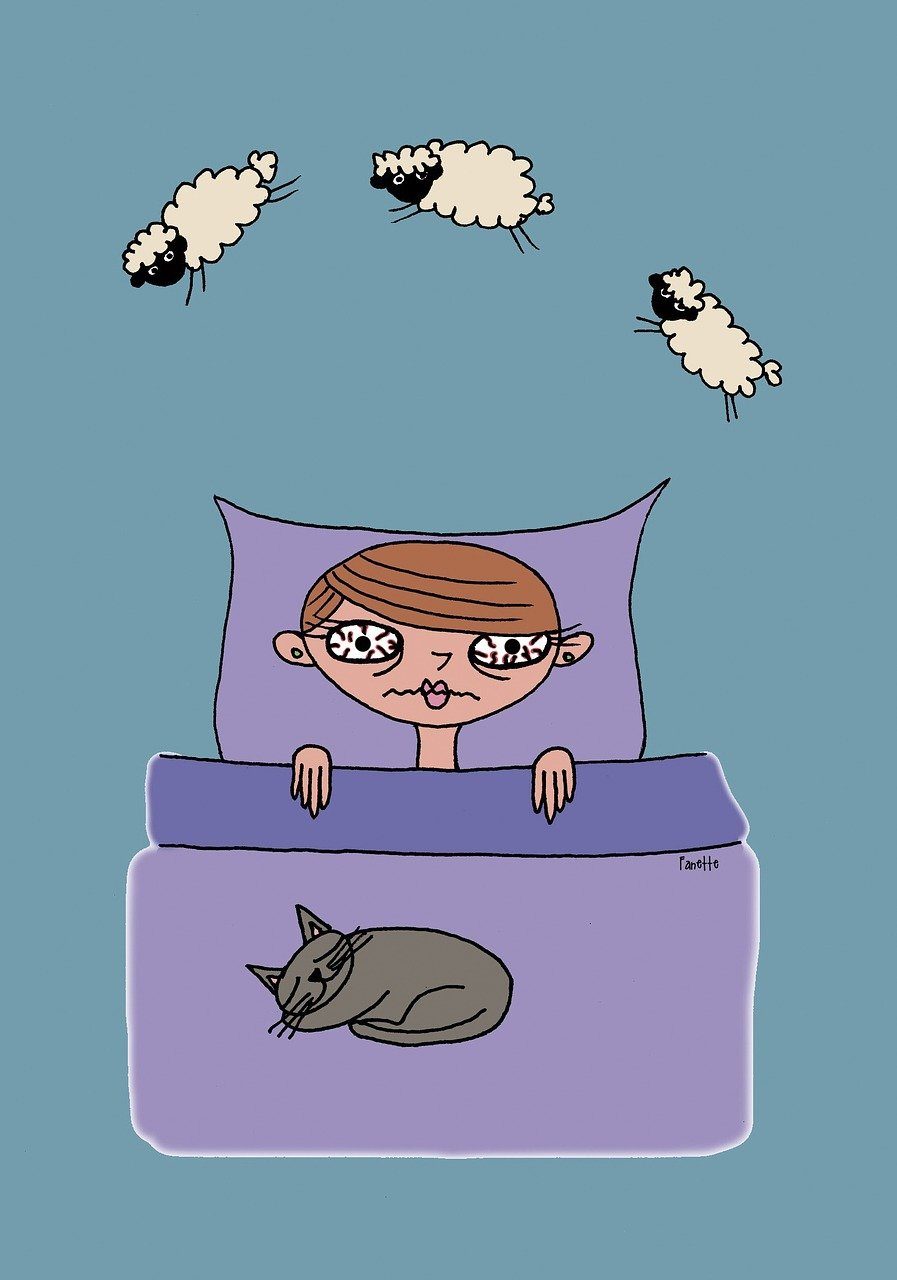 If you're feeling listless and unmotivated throughout the day, it could be because of the lack of quality sleep. There are several cases when people, even though they believe they've slept well, feel tired throughout the day. If this happens to you, you need to take another look at the kind of mattress you're using.
Structural inconsistencies
A mattress loses its structural integrity over time and becomes susceptible to sagging and indentations. These dents can get deeper with time, causing you discomfort due to lack of support. This is especially prevalent in the areas which experience higher concentrations of weight.
Waking up is painful
If you often wake up with aches and pains, especially your back, shoulders, and neck, then your mattress is definitely to be blamed. This can happen not just because of the age of the mattress, but also if it doesn't offer you the required support. You might have to consider getting a new mattress even if your mattress is relatively new.
Read more: The best living room chair for back pain
Falling ill intermittently
A mattress collects a lot of dead skin and dust over time, which means it can induce allergic reactions in your body. If you find yourself falling ill often, especially respiratory ailments, then a major reason could be your mattress.
Bad Odor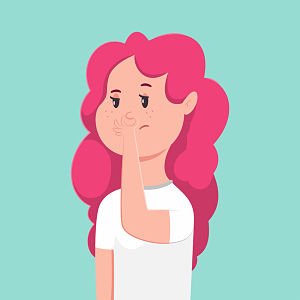 If your sheets start to smell bad really quickly, it might be because of the mattress. A mattress when it's subject to really damp and humid conditions, can develop fungi and other undesirable growths. This is hard to get rid of permanently so your only recourse would be to get a new mattress.
You want to upgrade
This is fairly straightforward and since 2/3rds of all people who have decided to ask the big "how to pick a mattress question" and upgrade their mattress are satisfied with it, it is quite an effective strategy too.
How to pick a mattress
The type of mattress you select depends a lot on you. This might seem obvious, but several people are not aware of the factors that lead to making the right choice on how to pick a mattress for their sleeping needs.
There are 3 things that you need to focus on when making a purchase:
The type of sleeper you are.

The basic properties of the mattress you are choosing.

The size of the mattress.
While mattress preference is personal, certain types tend to be better suited to certain types of sleepers. It is all subjective, though. Almost all brands have a trial period for their mattress where you can return them. This trial period varies from 30 days to even a whole year for some brands. You also need to look at the size of the room and opt for the right size of mattress. You can find out more about it in the ultimate guide to choose sizes of mattresses which has all the information you need on most common mattress dimensions.
Let's go ahead and look at these factors in more detail:
Type of sleepers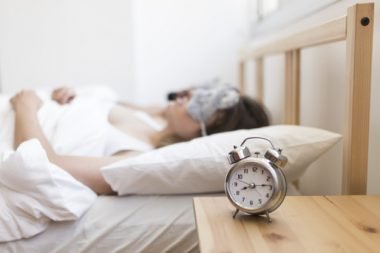 People photo created by freepik – www.freepik.com
Sleeper type is determined by a combination of sleeping position and weight. People usually sleep in a few common positions like on the side, back, stomach, or a combination of all of these.
People who usually sleep on their backs or stomachs prefer mattresses that are a lot firmer while side-sleepers prefer their mattresses to be a bit softer.
Coming to weight, heavier people prefer firmer mattresses as it prevents too much sinkage while lighter folk prefer softer variants.
You can narrow down your choices on how to pick a mattress based on these parameters, and you will find something more suitable to your requirements.
Types of Mattresses
There are different types of mattresses available on the market catering to various demographics based on cost, sleeping position, physique, and the number of people. We've highlighted the most common types of mattresses available. While there might be more niche types for sale, these types of mattresses are available at almost every store you visit.
1. Inner Spring
These are the most common types of mattresses sold in stores, but people are now gravitating more towards memory foam and air. They are basically comprised of steel coil springs that hold up the weight. The more expensive spring mattresses have more (smaller) springs per area. They are popular because they are affordable. These can be firm or soft depending on the specification of the springs.
2. Memory Foam
This is one of the most widely used types of mattresses in hotels and is slowly becoming more popular with homeowners as well. You can "sink into" a memory foam bed, and a lot of people prefer the support it provides. This material takes the shape of the body and then reverts once you've gotten up from the bed. Memory foam is ideal for all body types, but it can be a bit hot for heavier people.
3. Latex
A natural alternative to memory foam, latex offers almost the same type of contouring and body support. There is considerably more bounce in relation to memory foam and it also retains much less heat. Also, since it is completely natural, you don't have to worry about synthetic compounds and off-gassing your mattress.
4. Hybrids
A hybrid mattress combines a bottom layer of inner springs and a top layer of latex or memory foam. This type of mattress is becoming increasingly popular because it combines the best of both worlds, giving you a more custom experience – for example, if you want a springy mattress with adequate support for your back, while keeping you cool, then you could opt for innerspring, memory foam, and a top layer of gel for cooling.
5. Polyfoam
There are a variety of foam types on the market. Polyfoam is proprietary to the manufacturer – each brand has its own composition, which gives it a characteristic "feel." Buying this type of mattress always requires extensive research because you never know what you're going to get unless you've bought from the brand before. Also, since this is synthetic, you might be risking exposure to synthetic compounds. If you're getting one, make sure that it has a CertiPUR-US certification which means they don't come with ozone depleters, lead, mercury or other harmful substances.
6. Waterbeds
While it might seem like a novelty to a lot of people, waterbeds have been around for a really long time – even more than innerspring mattresses! Lying on a waterbed is a very soothing experience, and it feels like you're floating on a calm body of water. Manufacturers can customize it to your liking, making the flow of water easy or restricted depending on your tastes. Some beds allow adjustments on each side for an even more tailored experience. The cons outweigh the pros because it is really heavy and takes a long time to set up.
7. Airbeds
Like waterbeds, airbeds have air in their primary chamber which provides support. An airbed usually is padded with foam or fiber upholstery, which provides adequate cushioning. Most brands provide adjustable air chambers which can provide some level of customizability. Airbeds are great for people who require firm bedding like back and tummy sleepers. Another advantage it has is that it is really light and transportation is really easy.
8. Pillow Tops
Pillow toppers are beds that have an extra layer of padding at the top with the height varying according to the brand and model. These mattresses come built with a variety of materials like foam, latex, or cotton, just to name a few. This type of mattress is useful for side sleepers as they can help align the back at a comfortable angle. They also cost a bit more than regular mattresses.
9. Adjustable Beds
These are top of the line beds which have the ability to adjust its shape according to your needs electronically. It can elevate the lower section for better leg support, or your head when you want to watch something on TV without straining your neck. Some models have modes that target aches and pains in various parts of your body, including advanced sleeping problems like sleep apnea, heartburn, acid reflux, to name a few. But these are expensive, and you need an electrical outlet close to it so they can work. Maintenance is also a problem because it contains moving parts and most of it isn't DIY, so you'll have to call in the experts in case it runs into problems.
Where should I buy a mattress from?
Earlier, the only way you were getting a mattress for your home was going to a brick and mortar store and getting it yourself. There are much more convenient options these days with several mattress-in-a-box brands offering customers the convenience of shopping for the mattress they want right at home.
So what should you choose?
Reasons for choosing a store
You need a mattress delivered quickly.

If you would like to feel the mattress before buying it.

You already have a mattress that needs removal.

If you like to negotiate for lower prices and better deals.
Reasons to shop online
You already know what you want.

If you don't like dealing with salespeople.

You prefer boxed mattress brands.

If you would like to compare mattress prices and user reviews.

You get a 100-day (or more) free trial.
The above is not set in stone, however. Some online stores do pick up your old mattress, and there are physical stores that offer you trial periods. It all depends on the brand and type of mattress you are going to buy.
Finding the perfect mattress for you
Here, we will summarize your needs on how to pick a mattress and the type you should choose based on those requirements.
How to pick a mattress if you want…
A firm base
You should choose latex or foam. The denser it is, the less springy it will be.
A bit of bounce
You should choose a high-quality innerspring mattress with pocketed springs to reduce ripples.
A side sleeper mattress
Innerspring or soft foam is what you want.
A stomach sleeper mattress
Choose a dense latex or firm innerspring mattress.
A back-sleeper mattress
Any mattress that has a combination of a firm base with a soft upper.
Motion isolation
Innerspring mattresses that come with pocketed coils or other types that are firm which dampens motion.
To sleep cooler
Go for a firm mattress with very less sinkage. You can alleviate heat by choosing body cooling toppers or sheets.
Freedom from back pain
Dense memory foam or latex can help. Adjustable beds are a choice if within your budget.
Something light, easy to move around
Airbeds are pretty easy to install and are the lightest mattress type.
Winding up
As you can see, how to pick a mattress involves a lot more choices than you thought previously. And it is warranted because you are getting a very important piece of equipment for your home.
A good mattress is basically what helps keep your health and energy levels up. Disturbed sleep or lack of proper rest can cause a lot of things to go wrong with your body; some of them might even be fatal in the long run. And when you are buying something that can last close to a decade, you owe it to yourself for choosing the one that is most suited to your body and budget.
Also, a well-designed bedroom can contribute to peace of mind and sound sleep, not to mention adding utility. So look around for a few ideas that can help set up your bedroom.
We have tried to give you every angle on how to pick a mattress and making an effective purchase decision, we hope it will help you get exactly the kind of mattress that is perfect for you!
Read more: Best Type Of Mattress For Side Sleepers: How To Make The Correct Choice?
The Ultimate Mattress Buying Guide
was last modified:
October 26th, 2022
by
Recommended