Looking to give your kitchen or bathroom a fresh look without renovating it completely? Try installing the mitered edge countertop. Over the years, the design sensibility of countertops and countertop slabs has gone through many, many iterations. Currently though, what seems to have impressed both professional designers and amateur home décor specialists is the mitered edge. 
Mitered edge countertops: what are they?
Countertops, tables, and bars can look richer and more luxurious the moment you make the edges become the focal point of the design. This is where mitered edges come into play.
It is a deviation from the standard counters you see, in that it is made of two thick slabs of stone that are cut at a 45-degree angle and fabricated in a way that makes the veining wrap around the edges.
You won't see any visible joints and in fact, the countertop, or even your washbasin, will look like it is a solid slab of stone with veins flowing into the next segment around the angle. 
Why would you want a mitered edge countertop?
The primary reason why mitered edge countertops are a new rage right now is that they give a very expensive feel to your décor. As we mentioned, this is about two thick slabs of stone that have been cut and joined in a manner that no seams are visible. So it gives off the impression that you had the countertop fashioned from one big slab of stone rather than smaller cuts.
Besides the obvious luxury factor, this style is also favored because it blends seamlessly into any contemporary or modern décor. Modern and contemporary décor sensibility is about designs that flow seamlessly without any obvious breaks or joints, and this is where the fluid design of the mitered edge comes into play.
Having doubts about what type of countertop choose? Let us help you! Take a look at our comparison guide between 10 of the most durable (and beautiful) countertops
Since a mitered countertop immediately draws attention, this is one of the most preferred elements when you are upgrading your home. Even if you haven't gotten around to doing up the rest of your home, just having a washbasin, table, bar, or countertop done up with a mitered edge will already lend a new look and feel to your interiors.
Once you've got this installed, maintenance is not difficult. Unlike beveled edges, it is easier to clean, and even when you are polishing the tops, you have the grain visible so you can work on it the correct way.
Find the best cost of countertops for your installation.
What you must consider when getting a mitered countertop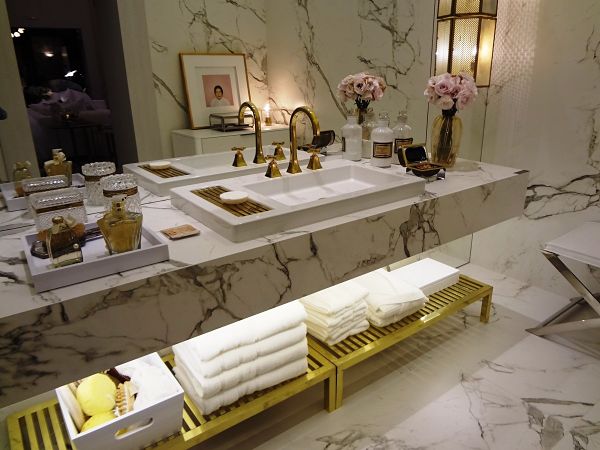 A mitered countertop is usually thicker than the regular countertops you see and this means that it will be heavier also. If you are planning to put any cabinetry under it, it has to be strong enough to support the thicker slab of stone you are going to place around it.
Also because the mitered edge will be thicker, it will likely cost you more to have this installed than if you were installing a regular thickness countertop in traditional kitchens. Installation charges might also be higher because while installing this, your fabricator would need to be really careful not to crack the extra thick countertop.
Thinking about granite countertops? Get the best cost for you!
How much would you have to pay?
Be prepared to shell out considerably more money for a mitered edge than you would for a squared edge or even bull-nosed edge. A thinner slab would obviously cost a lot less, but in the case of mitered edge every side of the natural stone countertop will have the same thickness, so we are talking about at least two if not three sides of thicker slabs of stone. This will hike your costs immediately.
Additionally, like we mentioned, the installation charges as well the weight-bearing capacity of any cabinetry you put below the countertop will have to be factored in, and if required you may have to upgrade the cabinetry so it can support the thicker slabs of stone. This means that overhead costs for having a mitered countertop will be added to your budget besides the cost of the thicker slab of stone.
A mitered countertop is truly a very modern and contemporary way to upgrade your home and currently, very fashionable in the world of interior design. The benefits of having this far outweigh the cons and it is no wonder that designers and homeowners around the world are leaning towards this form. Perfect for bathroom vanity, give this a try today!
Want to know more about choosing kitchen countertops? Click here.
Everything You Wanted to Know About Mitered Edge Countertops
was last modified:
August 22nd, 2022
by
Recommended