Shopping for a home loan can be a very stressful activity, which is why a lot of home buyers reach out to professionals for help. Two words that get thrown around a lot at these times, and often interchanged, are mortgage brokers and loan officers. And while the two do have similarities, they are very different as well. So who should you work with while buying a home? Is one better than the other? We're going to pit mortgage broker vs loan officer so you can know the difference and make the right choice.
Who's a mortgage broker?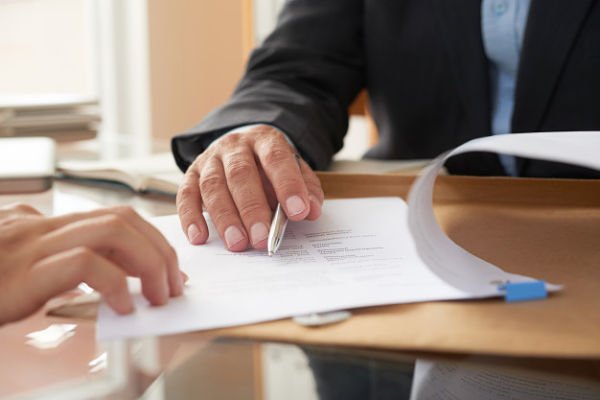 A mortgage broker is someone who represents multiple financial institutions and will sit with you to help you figure out which home loan has the best interest rates, lowest closing costs, and repayment terms best suited to your needs.
So while mortgage brokers will help you get a mortgage loan, they're not the entity that will actually lend you the money. Instead, they will present you with multiple loans from multiple mortgage lenders and mortgage banks. They will explain to you the different interest rates, which one is best suited to your credit score, and help you fill forms to apply for the loan, all this for a broker's commission.
Who's a loan officer?
A loan officer does a lot of things similar to a mortgage broker: explain the terms of the mortgage loan to you, help you fill forms, and help you get the loan. The key difference is that a loan officer is an employee of a single financial institution, such as a local bank or credit union. So they will only bring to your table the products offered by their employer. It is likely that the bank or financial institution they represent also has other products or services like personal loans and auto loans. This will be the institution lending you the money, and you will be making payments back to the same institution after closing.
While both mortgage loan officers and mortgage brokers are loan originators, there are two types of loan officers.
Licensed professional loan originators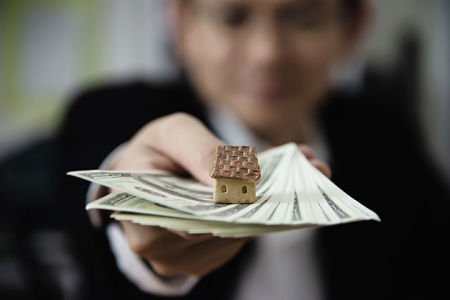 Licensed professional loan originators need to take extra education, pass national written exams and qualify for the licensing requirements of the state they do business in. They are not necessarily employed by a bank or financial institution.
Registered loan originator
A registered loan originator is employed by a Federally recognized financial institution and does not require the educational certification a licensed loan originator does.
Mortgage broker vs loan officer. Is one safer than the other?
There is no risk in using the services of either a mortgage broker or a loan officer. As mortgage loan originators, they all have to follow strict federal laws.
They must provide a credit report.
The FBI will check their criminal history background.
Proof of their mortgage loan activity must be given to a national database such as the National Multistate Licensing System.
They must pass a national-level mortgage test.
It is compulsory for them to take 20 hours of educational courses.
In order to protect consumers, all remuneration towards loan originators must pass the following criteria:
The remuneration is always based on a percentage of the loan amount.
Remuneration cannot be based on a higher interest rate or by changing the terms of the loan.
The originator can be paid either by the borrower or the lender, never both.
No fees shall be paid to an originator for referring a client to a business, such as a real estate agent.
Pros of working with a mortgage broker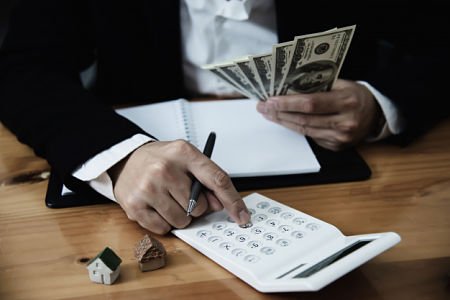 You will get to review loan products from multiple lenders.
Also, you will have assistance in shopping for your home loan.
You can choose to switch lenders in case your loan is denied.
Cons of working with a mortgage broker
If you have bad credit, you may not be approved for special exceptions.
Brokers get paid a rebate from the lenders if they sell you loans with higher mortgage rates.
Your access to down payment assistance (DPA) programs may be limited.
Pros of working with a loan officer
If you have a good relationship with your bank, you may get a break with closing costs and interest rates.
Since the loan officer is from the financial institution, your approval is handled in-house and may be processed faster.
It will be easier to get exceptions for bad credit and special financial conditions.
DPA programs are easier to access.
Cons of working with a loan officer
You have access to the loan products of only one mortgage banker. This limits your interest rate options.
If your application is denied, you will have to start over with new lenders.
You will have to contact multiple lenders by yourself, which can be a lengthy process.
Choosing a mortgage loan originator
Here are some handy tips to help you choose a loan officer or mortgage broker.
Your real estate agent is a great place to start. An experienced agent should have a few good loan originators in their network.
Ask friends and family who may have purchased homes in the recent past for referrals.
Always do background checks. Use national databases like the Consumer Financial Protection Bureau and the Nationwide Multistate Licensing System to check the legitimacy and track record of the mortgage loan originator you intend to work with.
Read more: Real estate broker job description
Know the difference: Mortgage broker vs loan officer
was last modified:
October 7th, 2022
by
Recommended