Understanding neighborhood commercial zoning
What does neighborhood commercial mean?
Every residential neighborhood has its needs, such as grocers, hardware stores, food outlets, and more. A neighborhood commercial or a neighborhood commercial zone is an area demarcated to provide residents with centers catering to those vital needs.
Can you live in a building zoned commercial?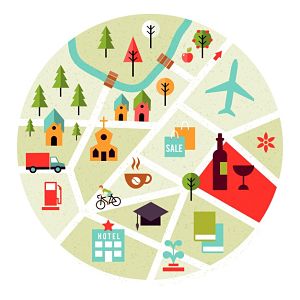 The legalities of living in a building that has been zoned commercial vary from state to state.
In some municipalities, you may be legally allowed to live in a commercial building if it has thermal insulation, heating, running water, and cooking appliances.
In other places, it is illegal to live in a commercial building unless it is zoned commercial/residential, like a hotel or a serviced apartment.
It may also be possible to live in a commercial building if it can be proved that a residence at the property is necessary for security purposes.
Read more: Know about insurance and apartments
What can be built in a commercial zone?
Each neighborhood commercial has a list of permitted and conditional uses.
The permitted uses of a neighborhood commercial include space for barbershops, beauty salons, drugstores, grocery stores, laundromats, and variety stores.
The conditional uses include restaurants, liquor stores, and service stations.
If there are any other general service businesses that are to be set up in a neighborhood commercial, the city's planning commission must first recommend it and that recommendation has to be adopted by the city council.
Each neighborhood commercial also has a minimum property development standard that must be adhered to, such as the minimum land area, the maximum height of buildings and other criteria. There are also landscaping requirements. These standards and requirements vary from city to city.
Read more: Gentrification pros and cons
What is the difference between residential and commercial zoning?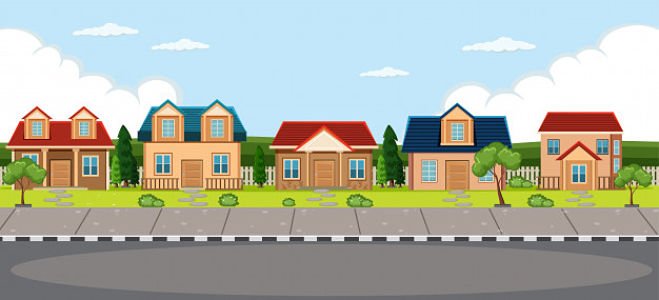 As the name suggests, residential zoning applies to places that are specifically marked for people to reside in. Businesses are generally not encouraged in residential zones. The safety standards and traffic regulations adhered to in residential zones make them a lot safer than commercial zones.
Business zoning marks areas for specific businesses to thrive in, with the obvious support of the local community. Commercial zones generally see heavier traffic volumes as well as higher levels of sewage and electricity usage in comparison to residential zones.
Read more: 21 Best Brooklyn neighborhoods and reasons they are special
Understanding neighborhood commercial zoning
was last modified:
October 10th, 2022
by
Recommended