21 Best Brooklyn neighborhoods and reasons they are special
Thinking about moving to Brooklyn, NYC? Great decision! Fortunately, there's no shortage of good Brooklyn neighborhoods to choose from. There will always be one to suit your preferences and lifestyle.
And, once you choose your Brooklyn neighborhood, you'll find hundreds of fun things to do there. This versatile New York borough contains everything you would need — from comfortable residential communities to trendy clubs and bars.
In fact, Brooklyn has become one of the hottest, trendiest boroughs in New York City. Over the last few decades, everyone from professionals, artists to those with young children have considered moving to different Brooklyn neighborhoods.
The NYC borough is nicely located — away from the hustle and bustle of Manhattan yet in the heart of all the excitement and luxury living. It has the largest population of all NYC boroughs. And, there's a good reason why.
If you too are planning to move to Brooklyn, and are slightly intimidated trying to find the right Brooklyn neighborhood, you have help. We've compiled a list of some of the most favorite Brooklyn neighborhoods, and why they are so popular. Mind you, they are in no order of preference.
Brooklyn Heights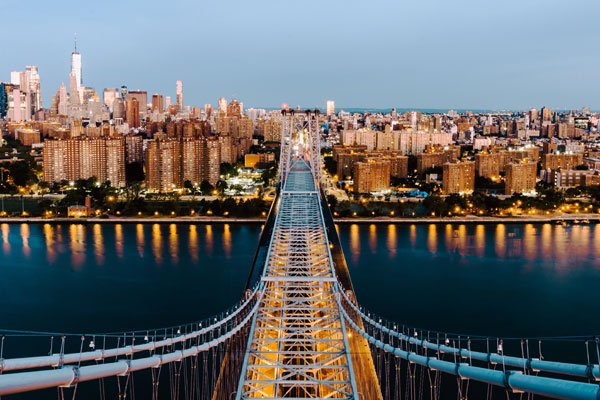 This is a Brooklyn neighborhood where you'll find some spectacular spots. No wonder, most areas have featured in Hollywood films and series. And, it's home to many celebrities. Don't be surprised if you see Matt Damon or Emily Blunt and John Krasinki jogging in the Waterfront Brooklyn Bridge Park! The best part is that the iconic Manhattan buildings are clearly visible when you walk down the Brooklyn Heights Promenade.
The housing is much more affordable than in Manhattan. You'll find some of the best hubs for fashion, fine art, and pop culture. And yes, you can grab the best pizzas here.
Williamsburg
This hipster, almost-gritty neighborhood of Brooklyn is mostly filled with artistic types. The ambiance is really cool with some trendy coffee joints, boutiques, bowling alleys, and eating joints with live music and cocktails. The newer condominiums are spacious and give you complete value for money. If you wish to visit Midtown or Wall Street, you can use the East River Ferry.
Park Slope
This posh Brooklyn neighborhood features expensive brownstones and row houses. A family-centric place, it's home to many Manhattan transplants and young professionals. There are some great bars and cafes that offer delicious cuisine and craft beer. Prospect Park, that's 585 acres in total, is known to attract health enthusiasts and morning joggers.
Dumbo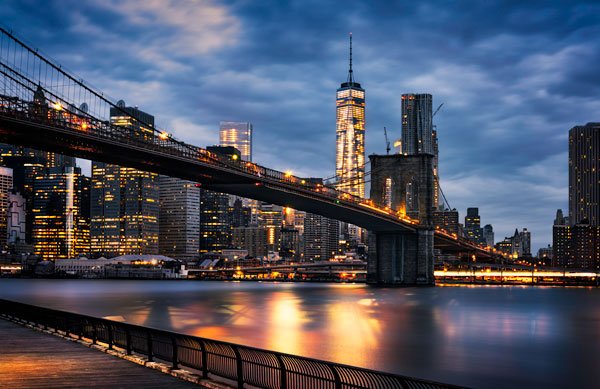 New Yorkers lovingly call Down Under the Manhattan Bridge Overpass Dumbo. The area is arguably one of the most expensive Brooklyn neighborhoods. It offers a sweeping view of the Manhattan skyline.
Interestingly, the place is home to nearly 25% of New York City's technology firms. Moreover, it sees the highest concentration of tech start-ups. Due to the confluence of luxury living, arts, business, and leisure, Dumbo is one of the nicest (and costly) neighborhoods of Brooklyn. And, while you're here, do not forget to explore the various Brooklyn flea markets!
Greenpoint
Greenpoint, once home to the Polish immigrants, is today a melting pot of old and new cultures. You'll find unique indie bookshops, old-world pastry shops, dive bars, historic storefronts, and unconventional galleries in one place. McCarren Park offers swimming, ice skating (in season), and pick-up baseball.
You will find some fascinating condos and houses to live in, here. However, the transportation system leaves a lot to be desired.
Bedford-Stuyvesant
You will fall in love with the rich culture and history of Bedford-Stuyvesant. There's an ethereal vibe to the place with Victorian architecture buildings, amazing street fairs, and block parties. Bed Stuy is a favorite haunt for people who love the good life — be it shopping, eating, or live music!
Bushwick
You can find people of various ethnicities here. Unfortunately, there's a significant difference between the low-income housing projects and areas that are meant for the prominent, wealthy people of Bushwick. The historic Memorial Gore Park offers much more than just relaxation in terms of value. There's no dearth of good restaurants, cultural communities and shops.
The public transportation options are convenient with buses and trains plying to Manhattan regularly.
Brighton Beach
Even today, there's a distinct Russian culture prevalent here. That's why most Central Europeans are settled in this neighborhood. You'll find some impressive medical facilities and schools in this area. If you take buses and the subway, you can reach Manhattan in an hour. The convenient public transportation is a blessing as parking can be a challenge.
Sheepshead Bay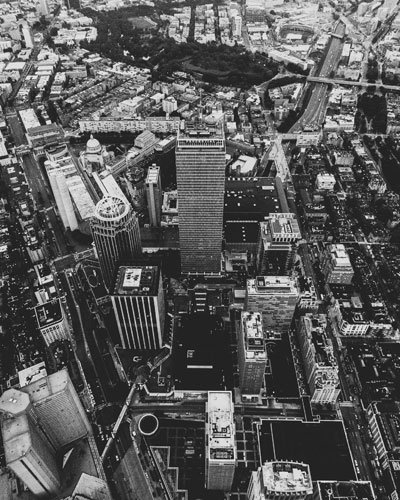 Here too, you can see a lot of Russian influence on the culture of the area. Having said that, there are many Asians settling in this neighborhood — giving rise to diversity in the community.
Housing options include co-ops, condos, and family homes. There are interesting restaurants and shops, mostly along Emmons Avenue.
Bay Ridge / Dyker Heights
There's something very quaint, unpretentious about these residential neighborhoods. Although getting to Manhattan can be a challenge, everyday living is quite peaceful here. Unlike other Brooklyn neighborhoods, the charming areas have not seen a relentless wave of gentrification. You can still see those authentic, small, independent businesses thriving here. If you're looking for a slow pace of life, these affordable neighborhoods are great choices. Christmas holidays are especially fun here, with every family beautifully showcasing their Christmas decorations and light displays.
Boerum Hill
This Brooklyn neighborhood no longer has the notorious reputation for housing criminal activities. Today, the place is considered family-friendly and trendy. In fact, the neighborhood community is extremely warm and friendly — working hard to keep the place clean and safe. There's a good mix of Tudor private residences, brownstone and brick houses, and newer upscale co-ops, apartments, and condos. While the area is generally peaceful, the traffic can be a little heavy.
Manhattan Beach
This is an affluent Brooklyn neighborhood, with a massive beach park and the Kingsborough Community College. You can find many single-family houses with private garages and green lawns. Some of them even have outdoor swimming pools. Most of the resident families have lived here for several generations. All in all, the place is a good mix of luxury and comfort.
Flatbush
If it's a diverse neighborhood you're looking for, Flatbush is your place. It's home to the Italian, Jamaican, Caribbean, Pakistani, African-American, and Latino communities — making it a lovely cultural melting pot. The diversity ensures that there are interesting restaurants, bakeries, markets, and cultural attractions all around. The streets are beautiful and the residents take pride in maintaining their neighborhood.
Clinton Hill
Clinton Hill has a refreshingly quiet and serene vibe while offering convenient access to Manhattan. You can see charming brownstones and grandiose mansions with beautiful gardens. The famous Pratt Institute offers great educational programs in the field of engineering, fine arts, and architecture. Public transport is good with trains running throughout the neighborhood.
Read more: Best neighborhoods in Manhattan
Fort Greene
This tight-knit residential community features brownstones and rowhouses predominantly. Apart from the historical significance of the area, there's a lot to do for everyone. If you have a creative bent of mind, this is probably the neighborhood you should choose. It's home to the famous Brooklyn Academy of Music and the Museum of Contemporary African Diasporan Arts. The numerous cultural attractions and entertainment scenes fill this place with a positive vibe.
Carroll Gardens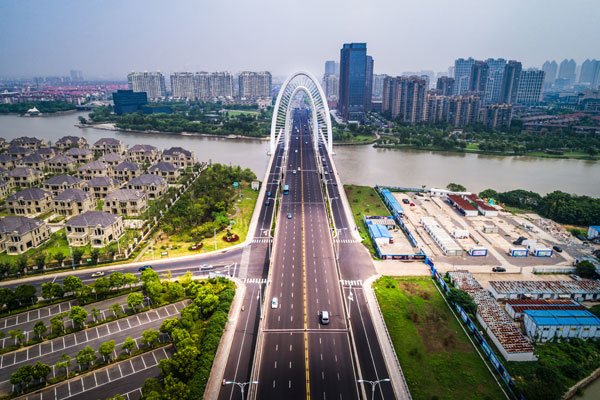 One cannot deny the charm of Carroll Gardens. This upscale Brooklyn neighborhood has a lovely mix of historical, cultural, modern, and hip attractions. You can find just about any kind of shop here — right from family-run eateries to designer boutiques. There's a mix of charming brownstones, row houses as well as luxury high-rise buildings in the area.
Crown Heights
Crown Heights enjoys the best of both worlds. It has the charm of a laid-back, unpretentious life, yet is centrally located — with easy access to the rest of the city. It has both historic multi-family buildings and new housing developments. You will find various local businesses, cozy restaurants, entertainment hubs, and lovely botanic gardens.
Prospect Lefferts Gardens
This place is vibrant and young, yet quaint and peaceful. The popular 600-acre Prospect Park offers a huge sports field, green spaces, and running as well as hiking trails. You'll find a unique variety of food markets and small businesses. The area sees a wonderful amalgamation of brownstones, rowhouses, Tudors, and ancient Victorian mansions.
Red Hook
Here's another Brooklyn neighborhood that's perfect for artists and those planning creative start-ups and small, independent businesses. The quiet neighborhood lives at its own slow pace from the rest of New York. The level of service and commitment that residents show to the close-knit community is unmatched. However, the transportation services and housing options are a bit limited than other Brooklyn neighborhoods. 
Cobble Hill
There's an amazing Bohemian vibe here. The upscale neighborhood features quaint food shops, arts and culture venues, and yes, cobblestone streets. There's a distinctive cultural influence in all realms of life, thanks to the many Italian, Native American, Dutch, Swedish and English people living here. Public transport is limited though. As far as living quarters are concerned, you'll find a highly competitive housing market with a variety of brownstones and converted apartments.
Windsor Terrace
Windsor Terrace features some of the largest green spaces in the entire NYC borough. There are beautiful homes with porches and gardens. The suburban neighborhood is perfect for families looking for a slower, quieter life. All this, despite proximity to NYC!
Last words
There are various reasons to move to Brooklyn. Apart from the wonderful assortment of people, delicious food, and recreational parks, the place is a hub of creativity, community, architecture, history, and culture. And, there are some really good public schools to write home about.
Brooklyn is in general a safe haven for young families, entrepreneurs, and artists. If you've grown up in Brooklyn, or have explored it, there's no way you'll not fall head over heels in love with the place. So, if you're planning to move to any of these Brooklyn neighborhoods, we say, you've made a smart choice!
Read more: Moving to San Diego
21 Best Brooklyn neighborhoods and reasons they are special
was last modified:
June 28th, 2023
by
Recommended