Bathroom sink faucets should always be an optimal combination of style, functionality, and budget. This essential component of any bathroom should offer the convenience of usage and must be durable. Faucets come in a plethora of styles, finish levels, configurations, and designs. Therefore, today in this guide, we will guide you on how to choose a sink faucet that is the best for your bathroom. Read on to know!
Compatibility with Your Sink
If your bathroom already has a sink, you need to search for a faucet that is compatible with the existing sink. Check the number of plumbing access holes — which are located at the deck, countertop, or rim of your sink. They may also be fixed on the wall over/behind the sink. Now, depending on how you will mount the faucet, choose one from the below options:
Single Hole Bathroom Sink Faucets
As the name suggests, these faucets can be used when your sink features a single hole.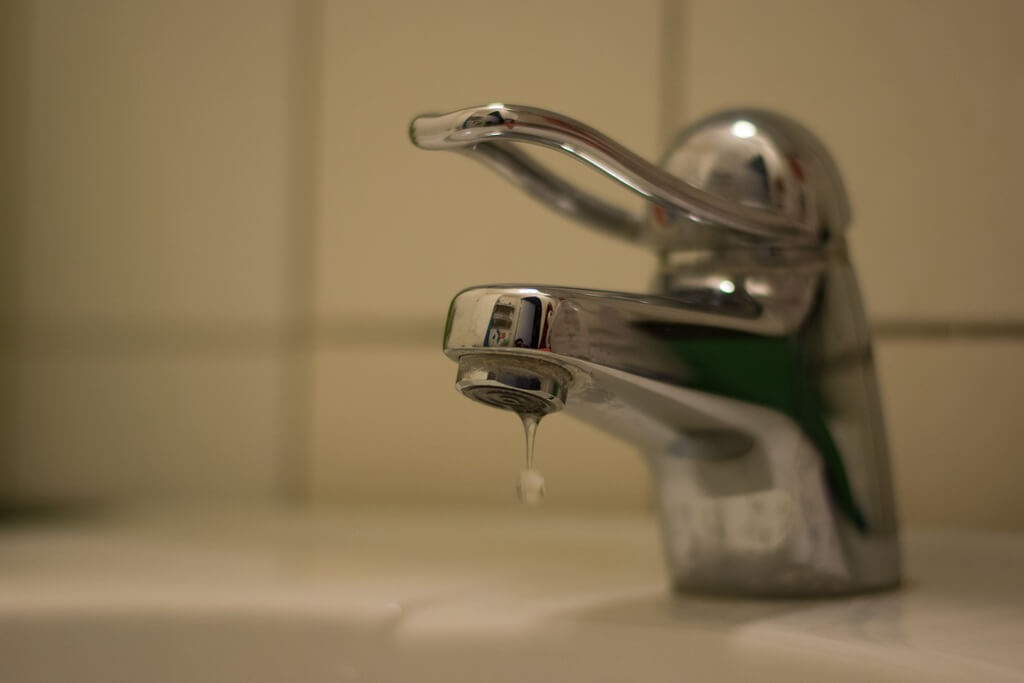 Pixabay
Centerset and Widespread Bathroom Sink Faucets
These will fit in your bathroom if your sink comes with three holes which are 4 inches or 8 inches apart from each other.
Configuration of Bathroom Sink Faucets
There are basically three types of faucets based on the type of configuration:
Centerset Faucet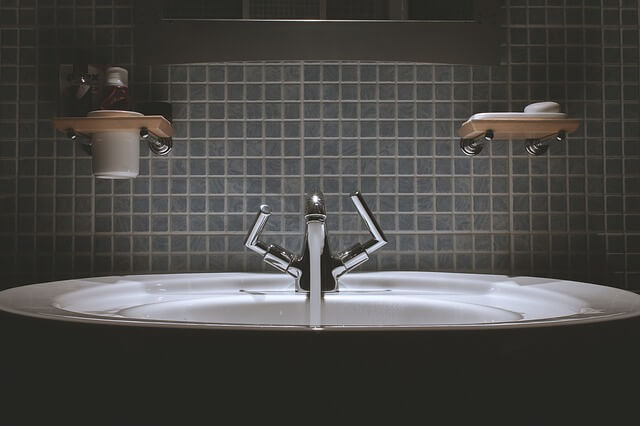 Pixabay
A centerset faucet features a distance of 4 inches between the handles. Here, the handles and the spout are combined together in a single base. It is best to be fixed in your bathroom if it is small and you have less space for sink installation.
Is your faucet placed on a pedestal sink? If so, take a look at our guide on everything you need to know about pedestal sinks
Widespread Faucet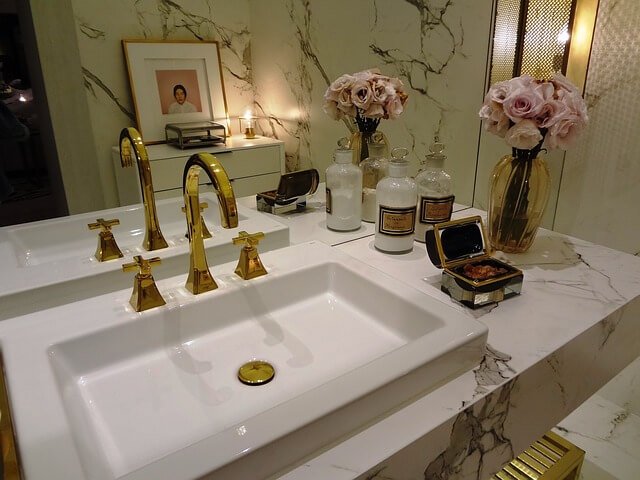 Pixabay
A widespread faucet can be fixed in a bathroom sink that has three holes which are minimum 6 inches apart. Here, the handles — for hot and cold water — are independent of the spout. you can go for this configuration when you have a larger bathroom and more space on your sink.
Know The Different Types Of Bathroom Vanities With Tops.
Wall Mounted Faucet
A wall mounted faucet is fixed on the wall above the sink — instead of on the sink or countertop. In this case, note that your water supply lines must be located at a height above the sink. If you are going for this category of faucets, ensure that the height of the spout is adequate enough to cover the basin clearance.
Read more: Bathroom faucet removal problems
Type of Handle
Lever Handles
Lever handles are available both for sinks with three holes and single hole. These easy-to-use handles are advisable to be installed if your bathroom is often utilized by kids and older individuals.
Cross Handles
Cross handles feature an 'x' design and mainly come for sinks with three holes. They are a bit complicated to use for aged adults and children.
Knob Handles
Usually manufactured from metal or acrylic, knob handles feature a knob with grooves — enabling users to have a stronger grip. They are usually available for three-hole sinks and are easy to use.
Single Handles
Generally available for single-hole sinks, single handles come with just one handle — to control the water temperature. They are simple to use and are recommended for homes with a large family.
Motion or Touch Activated Handles
These smart handles feature an activation point over which you can hover your hand to control the water flow. Some are also touch-sensitive. It is a good choice if you want to conserve water and reduce the amount of germs accumulation on the faucet surface.
Finish Levels
Finish refers to the exterior coating over the outer area of bathroom sink faucets. Not only does it offer protection, but it also gives a certain tint to the faucet. The wide variety of finishes includes polished copper or brass, hand rubbed or oil rubbed bronze, black, gold, stainless steel, and PVD (physical vapor deposition). Let us discuss two of the most used ones:
PVD Finish
PVD finish is quite durable and offers good resistance against scratch. It also arrives in several colors, depending on the brand you choose.
Typical Chrome Finish
This type of plating is another good option and is used by several manufacturers. It is usually applied on brass faucets since brass is quite susceptible to corrosion.
Other Additional Factors
Style
Style of bathroom sink faucets will combine both aesthetics and functionality. Apart from visual appeal, consider the shape and height of the spout and type of handle. If you use the sink for several tasks such as washing your hair, then a longer spout is recommended. Otherwise, normal length spouts will suffice. Your faucet should also complement the rest of the bathroom, with regards to space, color, and decor. Ensure that the finish level of your faucet goes with that of other components in the bathroom such as lighting, accessories, and shower or tub faucets.
Lifestyle
Think about the lifestyle that you follow in your home. If your house has kids, go for simple and durable choices. Children might prefer a handle that gives a good grip over others. Otherwise, if you have aged adults in your family, you can go for handles which are easy to use like lever handles, single handles or touch sensitive handles.
Space
Space is another concern. If you are renovating your bathroom and you already have a sink, calculate the amount of space at your disposal. Check if the area above the sink has shelves which might limit the spout length. Get an estimate on the dimensions of the countertop. Depending on this number and the quality of holes, go for a faucet that complies with all the specifications.
Further info? Take a look at our ultimate guide on everything to know about bathroom faucets.
ADA Compliance
If your family has aged adults, you might want to consider bathroom faucets that hold ADA (American Disabilities Act) compliance. These appliances are comparatively easier to use for individuals who have limited usage of hands. For example, such faucets can be operated with one hand or do not require tight hold or grip.
Price
The price for faucets can range from about $60 to $1000 and above. In this spectrum, you can find a wide variety of models — from the most basic ones to conventional two-handle specimens and modern sculptures. Go for a faucet that suits your budget, after considering the important factors such as durability, resistance, convenience, and functionality.
So, if you have read all of the above aspects carefully, we think you hold a good position to pick the best bathroom sink faucets for your home. Narrow down on your choices according to the preceding considerations and choose one that fits all your specifications perfectly.
Read more: Bathroom Sink Types To Know Before You Buy
How to Pick Good Bathroom Sink Faucets?
was last modified:
May 20th, 2022
by
Recommended