How to prevent home buyer's remorse
Buyer's remorse hits everyone from time to time. You might wish you had bought the red shirt instead of the blue after you'd already taken the tags off and worn it. You might worry about how soon you'll be able to pay off your credit card after splurging on a recent shopping trip.
One time you don't want to experience buyer's remorse is when you buy your home. Owning a home is one of the biggest financial decisions you'll make in life. It can be one of the most stressful, too.
Buying real estate can be challenging, but you can avoid anxiety and regret after signing off on the deal. Here are some ways to prevent buyer's remorse when purchasing a new home.
Preventing home buyer's remorse
Set a realistic budget and stick to it
Most cases of buyer's remorse come down to one factor: money. Buying a home is usually the biggest purchase a person will make. Add in the interest paid throughout a 30-year loan, and that purchase becomes even bigger.
By setting a realistic budget before you begin looking, you can avoid worrying that you will be in over your head financially. Know how much you can afford to spend on a down payment, monthly mortgage payments, insurance premiums, and home emergencies (such as replacing a water heater or repairing a roof).
When setting your budget, make sure to account for other expenses related to buying a home. These can include application fees, homeowner association dues, and realtor commissions. Take a look at average real estate commission rates today.
Work with a real estate agent you trust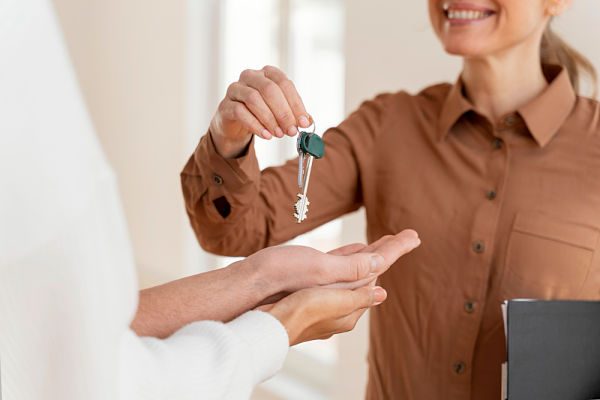 Thanks to the growing number of real estate websites and social media platforms, it has never been easier to look for a new home. But nothing beats the support of an experienced, local real estate agent.
A real estate agent can guide you through the steps to buying a home that meets all of your parameters without breaking your budget. More experienced realtors can also help you understand the short- and long-term financial responsibilities you will have with your home.
Have a list of specific wants and needs
Before you start looking for a new home, make a list of everything you want from it. Do you want to live within walking distance to a school or with quick access to the freeway? Do you need at least two bathrooms so no one has to wait their turn?
Ideally, your real estate agent can create a list of homes that meet all or most of the wants and needs on your list. If every home you look at checks off all of your boxes, you can avoid the temptation to settle for a house that will fill you with what-ifs later.
Not sure where to begin with your wants and needs list? Ask your real estate agent for ideas on the features that will best suit you and your life.
Read more: Things that make home buyers lose interest
Take your time
You may fall in love with the first home you view, but don't rush into making an offer. Take the time to look at a few other properties, at least to compare and make sure you're getting a fair deal.
In some cases, you may be on a tight deadline to get a new home. Perhaps you're moving to a new city for work, or you already have an offer on your old home. Rather than rushing to buy a home, you'll later regret, look for a short-term lease first so you can take the time you need.
Avoid eliminating too many contingencies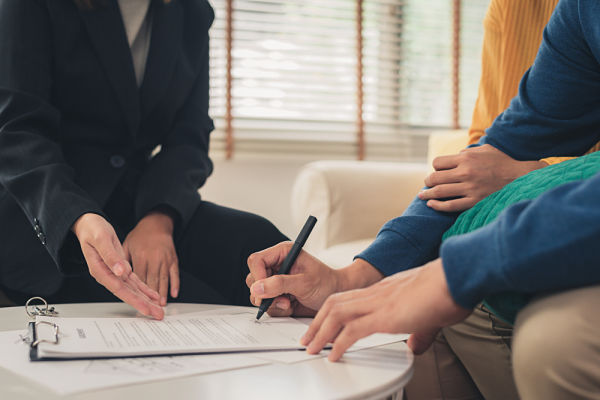 You may find yourself bidding on a house with multiple offers. In those instances, buyers will often offer to remove contingencies to sweeten the deal for the seller.
Contingencies cover everything from home inspections, to moving deadlines, to minor and major repairs on a home. But before you offer to remove any contingency, be prepared to manage without that protection.
If you do decide to waive contingencies, set aside some funds for repairs or updates on your new home to avoid anxiety and disappointment after you move in.
Read more: What does contingent mean on home sale
Know when to negotiate with yourself
The real estate market fluctuates over time. You might score a bargain In a hot buyer's market, whereas your budget won't stretch as far in a seller's market.
With high competition, you may need to re-evaluate some of the items on your wants and needs list — particularly when you have a set budget.
If you aren't willing or able to remove some of those items, it might be time to take a break from house hunting while you wait for the market to cool.
Only bid on a home you want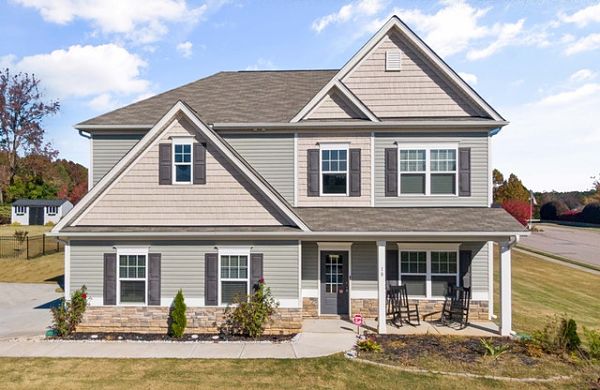 Make certain you truly want a home before you make an offer. Although you can withdraw most offers if you change your mind, you may lose your earnest money deposit.
If you have been looking for a long time, it may become tempting to bid on any home. Avoid the temptation to settle and bid on a home you might later regret after moving in.
Stop looking after you buy
When you're in the market for a new home, you spend countless hours scrolling through real estate listings. Resist the impulse to keep up that habit after you've closed on your home. Otherwise, you might find yourself wishing you'd waited because another place seems like a better deal or has more amenities.
Instead of risking seeing new listings that leave you with regret, channel that energy into unpacking and decorating your new place to make it feel more like your home.
Read more: Proprietary lease
How to prevent home buyer's remorse
was last modified:
October 10th, 2022
by
Recommended