Real Estate in 2022: Investments that will drive up property value
It's a seller's market, and one at the perfect intersection of stable and profitable.
Post-pandemic. Despite the fact that only around 11 to 12% of Americans actually moved over the course of the two-year period, housing prices have skyrocketed by double-digit intervals in 78% of American housing markets. With more demand than supply, as the number of available homes is quickly being outpaced by the growing American population, there's never been a better time to sell your house.
Yet, it's essential to understand that to get the maximum possible price point for your property and achieve a quick market turnaround, your property might not be enough as-is. To get the most out of your investment and attain the maximum potential profit, you might have to invest even more.
Consumer expectations are constantly changing

Much like the fluid real estate market, consumer expectations have changed and evolved with time. While your house might sell as-is, it might not sell as quickly or for as much as you want it to if certain measures aren't taken to attract the modern housebuyer.
Not all of these measures are overly expensive, as some of them just take the space you already have and optimize it for modern concerns. Some of them will require a pretty penny, yet as the old adage goes, "you don't get something for nothing": in order to ensure a quick market turnaround at the maximum value (or higher, if you get multiple offers on your property), investing capital in highly-desired consumer amenities might be the way to go.
But how can you know what you should invest in? What trends should you pay attention to? If these are questions at the forefront of your mind, read on, and we'll go over how to best prep your property for a quick market turnaround in 2022.
Technological integration
Have you heard of the Internet of Things (or IoT)? The IoT is a term that gets thrown around a lot by computer scientists and economists that describes the physical network of devices and systems used by consumers to connect to Internet services, share data, and facilitate easy integration with other internet-connected devices. Big tech companies have bet on the profitability of IoT devices, pushing devices like smart home hubs and remotely controlled lighting, and as real estate professionals are beginning to find out, they were right.
Smart home devices and IoT integration are becoming increasingly coveted by the average real estate consumer, with homebuyers looking for homes where they can control several crucial functions remotely without additional investment on their part. The below devices might represent a sound investment on your part, should you choose to install them:
Smart security systems that allow consumers to remotely see who's at the door, engage and disengage locks from anywhere in the house, and employ motion-activated lighting.
Smart hubs and access points thatallow customers to access a variety of online services anywhere they are in the house. With devices like the Amazon Echo and Google Home, customers can search the web remotely, play music, do online shopping, and more without going near their phones or computers.
IoT-integrated thermostats and lighting. While the installation of these will require a heftier investment on your part, consumers prefer these features for their remote access and (for the smart thermostat) a long-term payoff of less expensive utility bills.
Upgrade the kitchen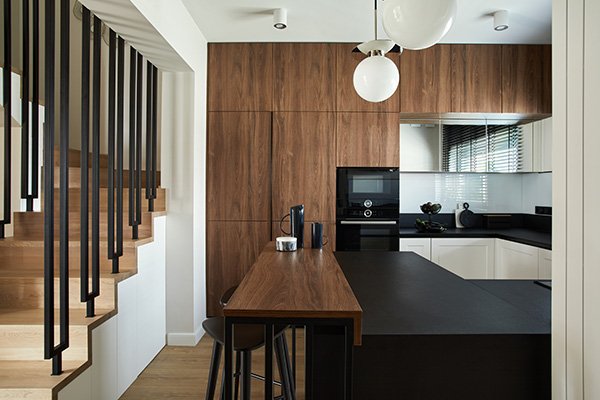 Often regarded as one of the primary selling points of any home, it never hurts to sink some capital into your kitchen. Choosing to invest in features like a properly-sized kitchen island, new cabinets, energy-star certified utilities, and the like will no doubt attract consumers to your home, as those features are in high demand for their unique aesthetic and functional benefits.
You may also want to spend time working on the aesthetic of your kitchen, installing new countertops, putting fresh coats of paint on cabinets and backsplashes, and even installing new flooring if your current flooring is damaged or worn down.
Read more: How to increase your property's value
Home offices for remote work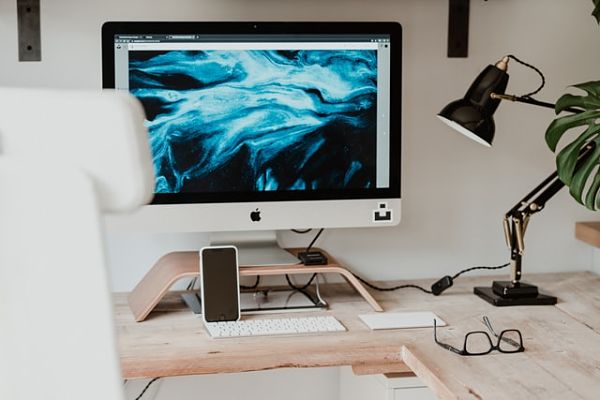 In the aftermath of the pandemic, one feature that is quickly becoming a must-have is a home office outfitted with all the equipment remote workers need. Choosing to invest in amenities like a standing desk, file cabinets that are appropriately sized, and the like will no doubt attract these remote workers to your property: and if they want the furniture, they can always pay an additional premium.
Whether the furniture listed above is used for staging purposes or purchased outright by the customer, it's a win for you. Staging your selected home office area will help persuade the consumer by allowing them to visualize themselves working in the space, regardless of whether they choose to pay a premium for the furniture themselves.
Choosing to invest in the above features will give you a leg up over your competition, ensuring that your house sells for a record-making price. Feel free to look into additional value-increasing amenities for an extra edge.
Read more: What it is real property?
Real Estate in 2022: Investments that will drive up property value
was last modified:
April 3rd, 2023
by
Recommended