Wooden Windows: Pros and Cons
A home is incomplete without its windows. They brighten our rooms, provide fresh air, and greatly enhance our house's appearance — inside and out. Needless to say, choosing the right material for these fixtures is crucial. Most homeowners have had a preference for wooden windows since ages. And, there's a good reason too.
Apart from being a natural window material in a sea of man-made ones, wooden windows have significant benefits. For instance, you can paint wood in a solid color or stain and seal it to show off the natural wood grain.
Moreover, wood is strong and easy to work with. It's a natural insulator and complements most types of architectural styles. To say it simply, wooden windows and patio doors offer beauty, warmth, and design flexibility – with energy efficiency.
Having said all the above, we do realize that there are certain limiting factors to wood too. So, to give you both sides of the story (and, a fair comparison) we'll list out the most important pros and cons of wooden windows to help you decide whether it's the right choice for your home improvement or not.
Pros of Wood Windows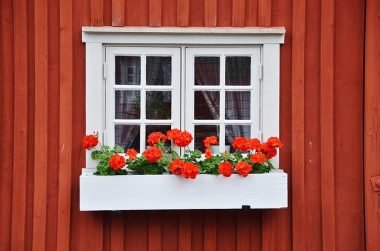 Nothing can beat the natural beauty, elegance, and warmth of wood. No wonder, most window frames attempt to mimic the look of wood — but fail to match up.
Homeowners find these characteristics extremely appealing. For some, it's the most important reason for choosing wooden windows.
Replacement wooden windows have a traditional styling that looks great in both older or modern homes. You can choose just about any design you wish for, and paint or stain it according to the style of your house. You can carve it too to match the details of the entire house.
If you can afford windows made of real wood, why settle for cheap imitations?
Home Renovation Cost Estimator
Sorry, we currently don't have that project at our disposal.
---
You can take a look at our most popular ones:
Water Heater Installation
Exterior Door Replacement
Install Recessed Lighting
Exterior Door Installation
Interior Door Installation
Interior Door Replacement
The reason why wooden windows are one of the best insulators is simple. If you remember your high school science, you'll know that wood is a bad conductor of heat.
Wood-framed windows help in the retention of heat inside the house, keeping it warm in the winter and cool in the summer.
Did you know, wood provides 400 times more insulation than steel and 1,800 times more than aluminum-framed windows? Well, now you do.
We won't be wrong in saying that the money saver helps reduce your energy bills considerably — all year round.
Furthermore, timber windows are excellent at stopping outdoor sounds due to their insulating quality.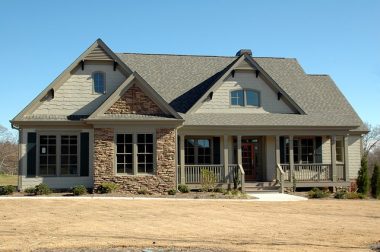 Research shows that a good-quality and well-maintained wood lasts long, really long. It stands up to hard use. This is especially true for hardwoods; they are resilient when well cared for.
If you opt for wooden windows, know that they are less likely to lose their seal than vinyl or aluminum.
What's more, wood windows are not prone to rust. This is a huge deciding factor for choosing wooden window frames — especially for those living in areas with high humidity levels.
A very interesting feature of wood is that it has the smallest coefficient of expansion than any other window material. Simply put, wooden windows are the most stable and immobile.
They are not susceptible to the kind of expansion and contraction that vinyl windows or aluminum window types suffer from during temperature changes. While wood may expand or contract due to moisture exposure, if you paint or stain your window frame properly, you can reduce this risk.
It also translates to the fact that you can select from a wide variety of designs and your window will remain strong and sturdy.
Wooden window frames can be reused, recycled, and sustainably sourced. They are a "green" choice for window installation. Once you remove the paint, you can easily compost your window. And, it has fewer carbon emissions! Good for you, good for the environment. Isn't it great?
Wood accepts all kinds of paints and colors. In fact, no other material is as welcoming and accepting as wood. So, if you want to color your windows in the most unique hues, go ahead and let your windows embrace the new paint.
Cons of Wood Windows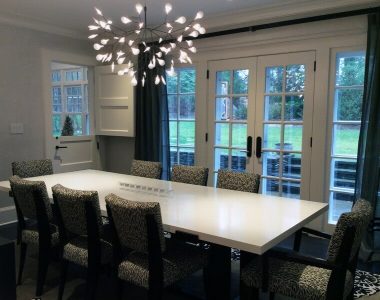 There's no denying that wood windows have a much higher initial cost than any other window materials. Looking at the above-mentioned benefits of wood, are you even surprised?
As mentioned earlier, a well-maintained window will last longer and result in a smaller utility bill every year. So, there, you would already have a good recoup value.
Do keep in mind that the price to install timber windows depends on the type of wood you use. Hardwoods may be more expensive but they are also the most durable.
Consider buying wooden window frames a long-term investment for your home.
Wood window and door frames require more maintenance. If left untreated, they will eventually rot, swell due to excess moisture, or start to look old. After all, it was a part of a living organism before it adorned your windows!
As compared to other material such as vinyl, aluminum, or fiberglass, wood requires regular sealing, staining, or painting. If you want to prolong the beauty of the wood, you will have to shell out dollars for frequent touch-ups (or, the occasional refurbishing, sanding, and applying new paint coats).
Also, if you live near the ocean — be prepared to give your wooden windows some extra attention and care.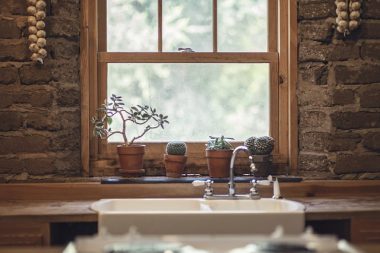 Wood is vulnerable to insects that love to live off it. Especially, those nasty termites. They are wood's worst enemies.
But, if there's a problem, there's also a solution. If you paint your window frame properly, it will ward off insects. Plus keep it away from excessive moisture and humidity.
Our Verdict
Looking at the pros and cons of wooden windows, you will realize that such fixtures do indeed offer a lot more.
FYI: Today, you also have the option of customizing your windows. For instance, if you crave the traditional look of wood frame indoors, but don't want the periodic painting outdoors, you can opt for a combination window.
For example, many window companies have given wood replacement windows and doors a more convenient face. They offer a combination of a solid wood frame interior with low-maintenance vinyl-clad, and aluminum-clad, or fiberglass exteriors.
How Much Does It Cost to Replace Wooden Windows?
On average, you will need to pay around $730 per wooden replacement windows, including installation. Keep in mind that the installation cost will vary according to the type of window style (casement windows, double-hung windows, etc.), quality of wood, and your local labor costs.
Conclusion
If you're planning a home renovation, choosing the right windows is important. We know there's a huge (read overwhelming) choice of materials in front of you. The trick is to seek professional help and advice.
Our experts and many homeowners vouch for wooden windows. The many advantages they offer make them the best choice in terms of strength, longevity, durability, and looks.
The final call is, of course, yours, so choose well.
Wooden Windows: Pros and Cons
was last modified:
May 16th, 2022
by
Recommended